Adsizzler Media Private Limited
Mobile App Marketing Agencies
Saket Metro Gate No. 3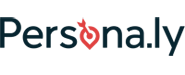 Persona.ly
Mobile Ad Networks
3 Golda Meir Street, Science ParkNess Ziona, Israel
Persona.ly is a global ad-tech product company, specializing in personalized monetization solutions and mobile application distribution. In order to deliver the right customers to our clients, we use our own unique technology for tracking, fraud detecting and optimizing tools we developed in house. With our proprietary technology, we offer game and app developers advanced tools for creating in-app advertising and acquiring quality users based on risk-free models. In our Demand-Side-Platform app developers can acquire quality users based on risk-free models and boost their app revenue by using our advanced optimization layer and targeting engine.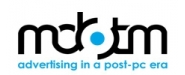 MdotM
Mobile Ad Networks
1450 Fashion Island Blvd. Suite 500San Mateo, CA 94404 United States
MdotM is a performance-based mobile Demand Side Platform reaching more than 300MM unique users across iOS and Android. The MdotM Demand Side Platform allows advertisers and agencies to efficiently reach their target audience in real-time by gaining access to billions of monthly mobile ad requests
Propeller Ads
Mobile Ad Networks
44 Main Street, Douglas
Propeller Ads is an Internet media company making digital advertising effective and reliable. We always provide you with professional marketing solutions!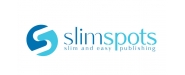 Slimspots
Mobile Ad Networks
Hasenwinkel 9B Braunschweig,DEUTSCHLAND 38114 Germany
slimspots is an innovative CPA network driving desktop and mobile traffic on a CPA base for your campaigns as being an advertiser and outstanding payouts for publishers. slimspots was founded by online marketing veterans with more than 8 years experience as being publisher, advertiser and media buyer. Each of the founder has a big knowledge in different parts of the online marketing world and with those synergies we are able to provide a state of the art network for the needs of advertisers and publishers. slimspots delivers 50 million users per day on web and 20 million users per day on mobile - and it´s still growing. The company got traffic around the globe and convert mobile and desktop traffic on adult and mainstream on nearly every country.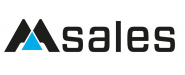 Msales
Mobile Ad Networks
12/1 Forrest Street St. Julians, STJ2033 Malta
Msales is the leading programmatic traffic monetization platform for affiliate networks, ad networks and large publishers. By running 3,000 direct offers against 10's of thousands of indirect targets, the platform is constantly auto-optimizing the traffic flow. The smart algorithms take into account all available metrics, simultaneously generating the highest yield for publishers and delivering the best quality traffic to advertisers.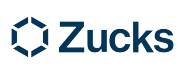 Zucks
Mobile Ad Networks
Japan, Yubinbango150-0045 Tōkyō-to, Shibuya-ku, Shinsenchō, 8-16 Shibuya First Place
Zucks is a Japan-based mobile advertising platform in the Asian mobile market. Zucks Affiliate is a CPI/CPA ad network focusing on Japan and the rest of Asia. We are committed to providing strong support for partners thinking about highly effective promotions in both Japanese and Asian markets and looking for any possibilities to accelerate monetization of smartphone media. Zucks Ad Network is one of the largest mobile ad networks in Japan.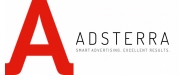 Adsterra Network
Mobile Ad Networks
Kilcora Corporation L.P. (#SL22071) 44 Main Street, Douglas, South Lanarkshire, Scotland, ML11 0QW
Adsterra is a premium global ad network serving over 10 billion geo-targeted ads a month. We provide innovative advertising media and monetization solutions for web and mobile advertisers and publishers worldwide. Our publisher program offers unique advantages for website owners with quality traffic, which include competitive rates, 100% monetization of their digital inventory and personalized payment options. For advertisers, Adsterra Network offers a thorough guide of their digital marketing campaigns to achieve highest volumes of conversion and a higher ROI.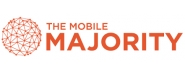 The Mobile Majority
Mobile Ad Networks
205 E 42nd St 15th Floor New York, NY 10017
The Mobile Majority is a rapidly expanding mobile advertising start-up based in Santa Monica, CA, with offices in New York City, San Francisco, Chicago, Detroit, and Sao Paulo. We deliver engaging ads to real people. We are led by a team of experienced serial entrepreneurs, and are always seeking intelligent and optimistic team members who live to innovate!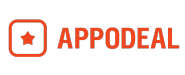 Appodeal
Mobile Ad Networks
1 Hallidie Plaza #701, San Francisco, CA 94102
Appodeal is a programmatic ad mediation solution for mobile apps. We increase revenue for publishers by engaging ad networks in real-time auction-based competition for every ad impression. We have established a marketplace where ad networks compete in real-time against each other for your ad inventory. Publishers increase revenue with our programmatic ad mediation solution, which engages ad networks in auction-based competition for every ad impression.