Splicky
Mobile Ad Networks
Seestrasse 353 Zürich Wollishofen,Zürich 8038 Switzerland
Splicky is the new Demand Side Platform (DSP) for the mobile channel using proprietary Real-Time Advertising (RTA) technology.  Their technology makes it simple to buy mobile ad impressions and clicks within mobile sites and apps – in real-time. Using just one platform, you have immediate access to all global mobile inventory which uses Real-Time Bidding (RTB) technology.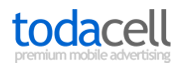 Todacell
Mobile Ad Networks
Hyetzira 10 Raanana, 4366356Israel
Todacell is a leading mobile advertising network that offers its clients' a combination of superior campaign performance and industry leading clients services. With offices in New York, London, Berlin and Tel Aviv, Todacell is one of the fastest growing ad networks and works with many of the leading agencies, supporting mobile strategies for many of the best known brands around the world, helping to drive the best possible ROI.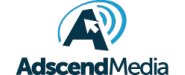 Adscendmedia
Mobile Ad Networks
Adscend Media was founded in 2009, while one of our founders was still in college. Through their entrepreneurial drive, Fehzan Ali and Jeremy Bash took Adscend Media from a two-man team to an award-winning performance marketing platform complete with innovative monetization technology and ROI-focused advertising solutions.Adscend Media is a top 10 performance-based ad platform founded in 2009 that enables developers to monetize non-paying users with our innovative offer wall, rewarded video, mobile video, content locking, and offers platform. Since our inception, we have paid out over $40 million dollars to developers, have never missed a payment, and pay as fast as weekly to our high quality publishers. We are well known as the pioneers of content locking, a massive industry where we've helped countless content creators monetize premium content through an ad supported model.

Yeah Mobi
Mobile Ad Networks
650 Castro St.,Suite #120-210,Mountain View, CA
Yeahmobi is an intelligent mobile advertising platform designed to help mobile technology companies reach global growth, acquire active users and monetize inventory. It is the flagship brand of eClick Worldwide Network Technology Co., Ltd. headquartered in China, with offices in Japan, US and Germany.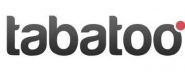 Tabatoo
Mobile Ad Networks
Alterman 19 Tel Aviv,  Israel
Tabatoo is a growing, premium mobile distribution network and SDK. With the help of Algo-Match™, we have the ability to connect our Advertisers with most engaging, relevant users. Our technology and dedicated account managers combined allow us to target so well, that we know what traffic will convert for you, even before serving your ads. Tabatoo was founded in 2012 and was acquired by Somoto (TASE:SMTO) in May 2014 and is a fully owned sub.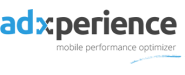 Adxperience
Mobile Ad Networks
"HaNehoshet Street 6 Tel Aviv,, ISR, "
Adxperience is a one stop shop mobile media trading desk. Built by 2 veterans of the industry, we are sourcing our inspiration from the best practice of the online industry and from the finance trading method. We are adapting it to mobile to bring real performance to mobile advertising. Literally speaking, we have developed a Demand Side Platform on which we are plugging all kind of mobile media sources: Direct publishers, affiliates, adnetworks, adexchanges, app developers, …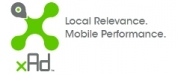 xAd
Mobile Ad Networks
One World Trade Center 60th FloorNew York, NY 10007 United States
xAd enables real-time, location-based marketing, without the guesswork. Working with xAd, marketers can deliver more relevant, personalized messages to the right people they want to reach, based on the real places they visit everyday. Each month, xAd's patented location platform helps marketers reach over 300 million people globally via more than 70 thousand popular mobile applications. With xAd, marketers can say goodbye to assumptive marketing and reach the right people at real places in real-time with precision, relevance and confidence.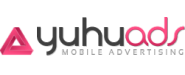 Yuhu Ads
Mobile Ad Networks
Av. Corts Catalanes 9, 2 - 8D 08173 Sant cugat del Vallés Barcelona
Yuhu Adsn is a Mobile Advertising Network. If you are interested in reaching the right audience for your applicatio or offer worldwide with Yuhu Ads , we will achieve the best results for your goals. We care for our advertisers as well as publishers use ad formats that are not intrusive for the user so we get the best results If you want to maximize your site and get the best results, Yuhuads is your Ad Network. We have Premium Advertisers to get the highest eCPM for your websites We are specialized in CPI, CPA, CPL Our Publishers will earn 90% rev-share and we pay weekly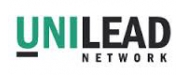 Unilead Network
Mobile Ad Networks
pl. Zhuravleva, 2, Moskva, Russia,
Unilead Network is a digital advertising agency and CPA network with prospective market vision, strive for innovations and cutting-edge technologies. We lead to actions.  We are operating in Russian and international markets since 2011 and working hard on building integration with world's leading advertisers and affiliates.  As a global tracking affiliate program and the best in leading technology in Russia, we specialize on mobile apps and WEB game offers all over the world! We provide you with CPA traffic, and we do it honestly. With a wide variety of sources, we can put your adspecs to work, no matter what they may be.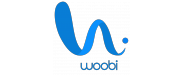 woobi
Mobile Ad Networks
Woobi is an in game advertising company, specializing in the development of native advertising and monetization solutions for desktop, social and mobile games. Our new groundbreaking patent pending technology – DMA (Dynamic Mindset Advertising), is all about displaying the right content to the right user while in the right mindset, thus determining not only which content to display to whom and when, but just as important when not to display an ad as to not interrupt the user's experience.