Mobile Affiliate Networks

Aragon Advertising
Mobile Affiliate Networks
213 west 35th Street Suite 806 New York, NY 10001 United States
Aragon Advertising is a digital performance marketing agency distributing campaigns for advertisers through our publisher network and internal media resources to reach their domestic or global customer base. Our specialties include lead generation, B2C product sales, digital product downloads, mobile app promotion, call generation, and more.

Blackfox
Mobile Affiliate Networks
Jamaica Ave Richmond Hill, NY
Blackfox Performance Network brings tremendous value to advertisers by delivering premium quality traffic exceeding our partners goals. For publishers and affiliates we give spend time with you giving you campaigns that'll always outperform on your traffic.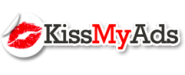 KissMyAds
Mobile Affiliate Networks
Erftstr. 19a Cologne, NRW 50672Germany
KissMyAds is the Cologne-based Mobile Performance Marketing Network offering customized technical solutions to start and fine-tune all high performance campaigns on the mobile web. Based on state-of-the-art web technology, KissMyAds offers Advertisers, Publishers and App developers an easy, risk-free platform to monetize their mobile web traffic.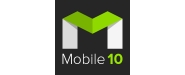 Mobile10
Mobile Affiliate Networks
Geneva place, Waterfront drive, Road Town , Tortola, PO Box 3469, the BVI 
Mobile10 is one of them. But it has some differences, allowing us to maximize profit, proposing our partners one of the best conditions on mobile market. Just few words why should you definitely try Mobile10 affiliate network. 1. We've got only white campaigns. All campaigns are precisely tested before going to rotation 2. We accept any kind of non-incent mobile traffic 3. Simple integration and quick start: we provide one link for all offers. All you need is to choose between available ads (direct link, popup, interstitial, iframe, SDK) and paste the link to your site. That's all. Our system automatically selects the most suitable offers for your visitors. Believe us, we really work hard to test and track offers 4. We pay twice a month. Minimal payout 50$. Wire, PayPal, Epese, ePayments, Webmoney payment systems 5. Referral program 7%, detailed statistics, quick support, individual conditions etc.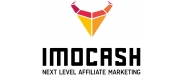 IMOCASH
Mobile Affiliate Networks
Carrer de Sindicat 69 – 6a Edificio Banco de Santander Palma de Mallorca, 07002 Germany
IMOCASH is a fully vertical Affiliate Network, operating globally with a focus on the entertainment industry. Our very strong markets are TIER 1, but we also have good inventory in selected other countries. As one of the fastest growing networks in the industry, we can monetize mobile and desktop traffic. Our team consists of experienced managers who have been working in the industry for 15 years and more and our experience is YOUR key to success. It's not just giving you the best offer with the best payout. It's about optimizing your campaigns, giving you valuable information and getting the maximum out of your traffic!

Novaffil
Rua Dr. Brito Camara, n 20
Performance affiliate network providing exclusive solutions to publishers, in order to monetize their mobile and desktop traffic.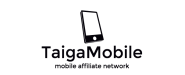 TaigaMobile
Mobile Affiliate Networks
We are proud to represent our mobile CPI network TaigaMobile.com We believe in our mission: to provide competitive payouts for the best mobile offers for both, IOS and Android. So our publishers can earn more with our network. Maximizing our publisher's revenue we grow together! We have offers for any kind of traffic for publishers from all countries, all models of smartphones and tablets; incent, adult, pop-under mobile traffic.

Incentmobi
Mobile Affiliate Networks
5201 Great America Parkway, Suite 320 Santa Clara, CA, USA 95054    
IncentMobi is the worldwide leading performance advertising network, focus only on incentive mobile traffic. Over the years, IncentMobi has grown into a wide reaching affiliate marketing platform. We cater to affiliates who focus on a variety of campaigns and programs such as lead generation, online shopping, gaming offers, mobile app offers and more. The Content Locker, Offer Wall and incentive-based division at IncentMobi has been well known in the affiliate marketing industry.
Tapgerine
Mobile Affiliate Networks
Tapgerine North America 11013 Linden Leaf Ave, Las Vegas, NV, 89144, USA
Tapgerine is a mobile user acquisition agency headquartered in Las Vegas, US. Tapgerine supports traffic from iOS, Android and Mobile WEB, and its CPA based campaigns can extend to large budgets targeting all types of mobile devices. Payouts are sent on a weekly basis and top earning affiliates can also request specific payout days.

Mobidea
MOBIDEA LIMITED TASSOU PAPADOPOULOU, 6 FLAT/OFFICE 22 AGIOS DOMETIOS NICOSIA 2373 CYPRUS
Mobidea is a Mobile Affiliate Network (CPA & CPI). We specialize in mobile subscriptions, pin submits, sweepstakes and app install offers. We know affiliates and what drives them to succeed. We're proud to have 30.000+ affiliates who know they always get a flat 80% revenue share.