Mobile Affiliate Networks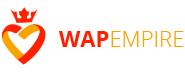 WapEmpire
Mobile Affiliate Networks
Wapempire is a CPA affiliate network that provides great variety of top-converting offers to satisfy the taste of every single affiliate, whether it is a webmaster, a network or a traffic broker. A unique Traffic Distribution System helps to use traffic efficiently and maximizes the profit. Targeting and optimization becomes easier than ever. Wapempire hosts campaigns for both adult and mainstream traffic: popular apps and games, mobile subscriptions and video portals. As the network is always growing there is an ever-increasing list of offers that work great for different kinds of traffic. More than a half of offers are direct which helps to keep the payouts high.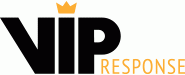 VIP Response
Mobile Affiliate Networks
Oudenoord 325 Utrecht,NETHERLANDS 3513EPNetherlands
VIP Response is a dynamic data marketing organisation, that from the start in 2013 made a rapid development. With offices in The Netherlands, Spain, Canada and Malaysia we are always available for our Partners. Our skilled and dedicated AM's will help you grow your revenues even more. We don't think outside of the box, because there is no box. The sky is the limit!

Azuva Private Exchange
Mobile Affiliate Networks
Highstreet Loft, Jiashan Road 508, Building 1, 3rd Floor 
Azuva Performance Exchange for Performance (APXP) is a performance based platform, providing highly converting in-house offers and direct advertisers' offers with highly competitive payouts, and also plenty of functional tools customized for publishers to manage and optimize campaigns.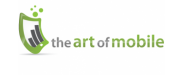 The Art of Mobile
Mobile Affiliate Networks
Paddock House, Somerset, UK
The Art of Mobile is based in the UK and is a mobile consultancy and lead generation company that offers a variety of services including mobile PPC, lead generation and mobile marketing strategy. The Art of Mobile's affiliate programme is suitable for experienced app developers and novices, and it aims to take advantage of the lower CPC and higher conversions that mobile campaigns are able to provide. Also providing mobile website design and plenty of tips and advice, The Art of Mobile's affiliate scheme is relatively straightforward and free to join.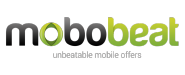 Mobobeat
Mobile Affiliate Networks
Calle de Serrano Number 93Madrid, Madrid 28001 Spain
Mobobeat is one of the Europe's leading Mobile Performance Network specialized in delivering the best ECPM to publishers. We at Mobobeat develop our own apps and subscription campaigns which are promoted exclusively with our affiliates & publishers. Publishers and Affiliates : We work with Publishers , Affiliates , Networks & Media Buyers across the globe helping them monetize their inventory with the best ECPM. Our smart ad server optimizes inventory in real time sending the publishers the best converting offer based on their inventory.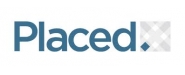 Placed
Mobile Affiliate Networks
101 Avenue of the Americas, 18th Floor New York, NY 10013
Placed is the leader in location-driven insights and mobile ad intelligence. Measuring billions of locations across the world's largest opt-in mobile location panel, Placed provides the most complete understanding of consumers' offline behaviors. Connecting the physical and digital worlds, Placed gives brands, agencies, publishers and ad networks the ability to target location at scale, measure the offline impact of mobile ads, and deliver actionable insights into consumer behavior. Founded in January 2011, Placed is headquartered in Seattle and is backed by Madrona Venture Group.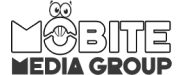 Mobite Media Group
Mobile Affiliate Networks
HaBarzel St 21, Tel Aviv-Yafo, 6971029, Israel
Mobite is a top tier mobile performance network specializing in delivering large scales of high quality traffic, worldwide.Mobite addresses two primary challenges in the mobile industry today: Monetization- every application developer faces the challenge of having to monetize their App/Traffic while trying to generate significant revenue from their apps. Distribution- With 1,000,000,000+ Daily impressions in a large volume, you could reach millions of global mobile users through Mobite Media. Mobite has succeeded in generating millions of conversions, and continue to grow everyday. We strive to bring the highest quality traffic to our partners, providing full transparency and always thinking strategically to ensure our partners experience revenue-generating optimizations. Our CPA, CPS, CPL and CPI models allows every type of action and our team specializes in affiliate marketing, campaigns optimization, and traffic monetization.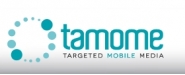 Tamome Ltd
Mobile Affiliate Networks
93-95 Gloucester Place London,Greater London W1U 6JQ United Kingdom
Tamome is a boutique mobile demand side platform (DSP) with both non-RTB and RTB buying capabilities. Tamome manages client's budget on a global basis optimising the activity to the best performing media placements in real time. The Tamome DSP provides advanced tracking and analytics working to deliver lead generation, customer acquisition and brand awareness across multiple source points as effectively as possible all under one platform. We target and price impressions and clicks based on the needs of our customer's campaigns. As a result, we'll be able to generate more of what the advertiser wants, more cost effectively. Effective analysis of data and fine-tuned targeting means Tamome can generate a high return for every ad-dollar spent.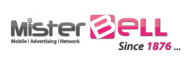 Mister Bell
Mobile Affiliate Networks
10 avenue de la Grande ArméeParis, 75017 France
Mister Bell is a French mobile affiliate network that has a 100% performance ethos, ensuring maximum ROI for advertisers and various effective monetization solutions for publishers. Mister Bell's affiliate programme is open to developers with traffic across most devices and platforms (iOS, Android, Windows etc) as well as mobile webmasters. Free to sign up for, the network allows affiliates to choose and relay campaigns across their apps using the Mister Bell tool or its proprietary solution (MB Track, MB-serve, Metadflex and Sponso +). Its module "Full Monetization 2.1" aims to provide 100% advertising too all affiliates.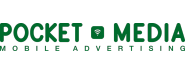 Pocket Media
Mobile Affiliate Networks
WG-Plein 303 Amsterdam, N-H1054SG Netherlands
Pocket Media is a fast growing performance based Mobile Advertising Agency founded in 2012, based in New York, Amsterdam and Singapore. With an experienced and savvy team, we create and expand our partnerships with advertisers and publishers worldwide. Our focus is on App Installs and Mobile Entertainment. For Advertisers we select the supply that fits the product. Real-time optimization on post install events is standard with us. We monetize traffic via a Native Ad API solution that gives control back to developers. Transparency is key to success.