Mobile Affiliate Networks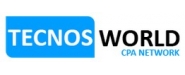 TecnosWorld
Mobile Affiliate Networks
Via Stelvio N°5 Naples, 80026 Italy
TecnosWorld is an advertising platform founded in December 2012, which already boasts an international experience that puts professionalism in everything, we have more than 1.000 customers who work with us on a daily basis so that we can improve and enhance the development of our company. Our team consists of several years of online marketing experience working with Advertisers, Publishers, and other affiliate networks. TecnosWorld was created under the vision to provide advertisers and other publishers a top tier experience and unparalleled affiliate support. Today online marketing is challenging, especially with so many new Networks and offers appearing daily. At TecnosWorld we strive to be the best and provide the best service for our affiliates.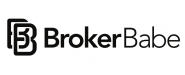 Brokerbabe
Mobile Affiliate Networks
Brokerbabe.com is an Affiliate Partnerprogram specialized for mobile solutions, we are based in Zürich/Switzerland and with our different programs mainly in the adult biz we have high convertion rates in many Countrys all over the World. We are always searching for Affiliates and Media Buyer to send traffic to our sides

ExpertMobi
Mobile Affiliate Networks
2700 Corporate Dr #200, Birmingham AL USA
Expertmobi is one of the largest international affiliate programs focused on the mobile traffic, subscriptions, Android and IOS installs.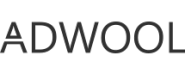 ADWOOL
Mobile Affiliate Networks
Office 11, 43 Bedford StreetLondon, WC2E 9HA United Kingdom
ADWOOL is an international CPA network that specializes in providing performance based Online Marketing for Advertisers and Publishers. We have highly converting offers for multiple geos, private offers from direct advertisers, real-time analytics and 24/7 personal support. If you have mobile traffic - join us and we will find high-converting offers relevant to your traffci type (OS, geo, type of advertising). If you have a product to promote - our huge base of trusted publishers will supply well targeted and optimized traffic for your product according to your requirements.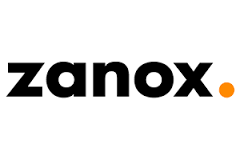 Zanox
Mobile Affiliate Networks
5th Floor, 2 Thomas More Square, London, E1W 1YN, United Kingdom
zanox is the leading performance advertising network in Europe. Together with our partner companies, Affiliate Window and eprofessional, zanox supports more than 4,300 international advertisers in the effective marketing of products and services on the internet.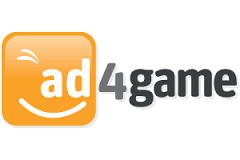 Ad4game
Mobile Affiliate Networks
6-9 Trinity Street, Dublin 2, Ireland
Ad4Game connects you with hundreds of gaming companies including premium brands like Electronic Arts, Disney, Supercell, Ubisoft, Sony etc.. that are looking to reach players accross iOS and Android devices.

Affilinet
Mobile Affiliate Networks
7th Floor, New Penderel House, 283-288 High Holborn, London
At affilinet, we provide our clients with high-performance solutions that help them achieve their affiliate marketing objectives. With over 3,500 advertisers and 500,000 publishers throughout the UK, Germany, France, Spain, Austria, Switzerland and the Netherlands, we're one of Europe's leaders in affiliate marketing. We help our clients create long-term growth that is both profitable and sustainable, providing the tools and services needed to monitor and refine activity.

CPA lead
Mobile Affiliate Networks
7251 W. Lake Mead Blvd Suite 300, Las Vegas, NV 89128
CPA offers and CPI Mobile App Install offers are ranked on their lead generation performance. CPA Lead generation and mobile advertising network has received numerous awards which include the NPGA's 2012 international "Hottest Company Of The Year" award, mThink Blue Book's top networks of the year, and recognition from Inc.

Brick&mobile
Mobile Affiliate Networks
1 Yonge Street, Suite 1801, Toronto, Ontario, Canada, M5E 1W7
brick&mobile specializes in helping people build and grow successful mobile businesses from the ground up. Powering over 8,000 mobile marketing businesses in over 30 countries around the world, brick&mobile's proven strategies, training, workshops and marketing platforms deliver cost-effective solutions that are easy to launch, maintain and scale.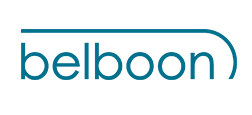 Belboon
Mobile Affiliate Networks
Weinmeisterstr. 12-14, 10178 Berlin, Germany
belboon is one of the three leading affiliate marketing networks in the German market. There are 1800 programs on the network as well as publishers from 50 counties. belboon generates over one and a half million transactions every month. belboon is particularly trusted by small and medium sized businesses and longtail advertisers who come to the affiliate network for their internationally experienced account management and market leading technology.