AppSee
Mobile Analytics
Menorat Hamaor 3, Tel Aviv, Israel
This is a paid app analytics tool that comes with some unique features such as session recording and playback, touch heatmaps, crash recordings and in-app analytics. The tool also provides actionable insights that helps maximize customer engagement. The SDK is easy to setup and integrate.

MobileAppTracking
Mobile Analytics
2200 Western Ave Seattle, WA United States
MobileAppTracking tool has integrated with many mobile ad network and publishers so you do not have to place an advertising SDK in your app. With this tool you can track your marketing campaign across multiple ad networks

AskingPoint
Mobile Analytics
902 Broadway, New York, NY 10010, United States
AskingPoint is a service for Mobile Apps that helps Apps improve Ratings and Reviews, Customer Engagement and to Get Feedback and support their users. We provide a unique technology that allows Apps to remotely control (in real-time) every aspect of Mobile Apps using Analytic and Custom metrics. We currently help thousands of Apps on over 250 Million unique devices.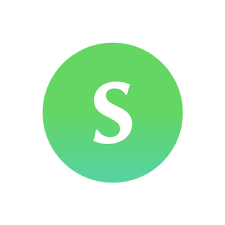 Segment.com
Mobile Analytics
101 15th Street, San Francisco, CA 94103
Segment is a fast-growing startup building a platform for collecting customer data. We provide a single API to track customer data across multiple devices and channels, and send it to third-party tools, internal systems, or a SQL database with the flip of a switch. Segment eliminates the need to write code to integrate new tools, which saves time and removes dependencies across teammates. By consolidating tracking to one API, Segment sends consistent, complete data to every tool and database where companies need to use it. Segment is small, so everyone has a huge impact. With just a handful of people, we're already processing billions of API calls every month. We love open sourcing our code and writing down everything we've learned. If you want to make an impact, and are excited about how data can change organizations, we want you.

Adjust.com
Mobile Analytics
Saarbrücker Str. 38a Berlin, 10405Germany
Adjust is a new and improved mobile app analytics platform that was formerly known as Adeven. The metrics found in this tool helps you dig deeper and helps you track how customers use applications after download. It has a real-time analysis system that gives clearer insight on how successful a particular marketing campaign is and which sources have provided the most valuable traffic. The app also provides cohort analysis and helps you understand customer engagement with your app. The user interface is clean and graphs are easy-to- understand and responsive.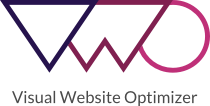 Visual Website Optimizer
Mobile Analytics
14th floor, KLJ Tower North Netaji Subhash Place, Pitam Pura, Delhi,Delhi 110034 India
VWO is the easiest A/B, Split and Multivariate testing tool. Try a free 30-day trial to start optimizing your website for increased conversion rate and sales.

Appsflyer
Mobile Analytics
85 Medinat Hayehudim St Herzliya,4676672 Israel
AppsFlyer is a SaaS mobile marketing analytics and attribution platform, based out of Herzliya, Israel, with offices around the world. It is a privately held company founded in 2011 by Oren Kaniel, its current CEO, and Reshef Mann, its CTO.
Upsight
Mobile Analytics
501 Folsom San Francisco,California United States
Upsight, the world's largest independent enterprise analytics and marketing automation platform for mobile apps, announces the acquisition of Fuse Powered, a mobile supply-side monetization and ad mediation platform.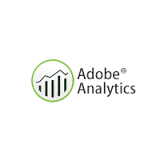 Adobe  Analytics
Mobile Analytics
101 Kalpataru Synergy Mumbai, India 400055
Adobe provides both web and mobile analytics. Its mobile services SDK provides a single method of data collection for either native apps written in Objective C or hybrid apps based on HTML5. It provides data visualizations and detailed insights about user-engagement, retention and monetization. It also provides reports like cohort analysis and geolocation analysis. See trends for users, launches, average session length, retention length and crashes. It also gives pathing analysis report that helps you to see how your users navigate through your app and find engaging screens and UI elements.

Webtrends
Mobile Analytics
555 SW Oak Street Suite 300Portland, OR 97204 United States
For more than 20 years, Webtrends has helped companies make sense of their customer data to drive digital marketing success. By combining innovative technology with our team of trusted and creative advisors, our solutions are designed to provide actionable insights, increase customer engagement and boost revenue. We partner with companies at all levels of digital maturity and offer solutions in measurement and optimization. We work closely with approximately 2,000 global brands including Microsoft, KLM Royal Dutch Airlines, Kimberly-Clark, HSBC, Marks & Spencer, npower, BMW, Toyota, The Telegraph, Lastminute.com, and many more.