Mobile App Marketing Agencies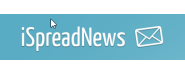 iSpreadNews
Mobile App Marketing Agencies
New Zealand
iSpreadNews specializes in international PR activity for mobile apps and will do it better and cheaper than your PR manager. Their motto is "Fire your PR manager!" iSpreadNews features: Announcements of mobile app to editors of app review sites all over the world (940+ sites for iOS apps, 440+ sites for Android apps, all those sites post news about apps in 20+ languages). After improving text of the announcement and your approval of their changes, they send announcement from your email address, personalized (with name of editor/journalist being part of the greeting), so editors think that you've sent email personally to them. They save you 2-3 weeks of manual PR work, for only $249 for iOS and $159 for Android apps.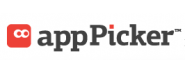 AppPicker
Mobile App Marketing Agencies
1601 Bryan St., San Francisco, CA, 94103
appPicker provides a better way for users to discover iPhone and iPad and apps. With millions of apps available it can be hard to get your app to stand out and reach your target audience. appPicker have built tools to help you more effectively distribute your app and get exposure and downloads. The appPicker site and app provides lists of the most popular and top-rated apps.

Messapps
Mobile App Marketing Agencies
85 Broad Street, New York, NY 10004
Even the most groundbreaking ideas need careful planning and strategy implementation. Together with you we'll jump into your industry, brainstorm, and mind map your idea to develop it into a one of a kind product. Our designers know that a unique, user friendly, and beautiful design is what makes a product successful. That's why we create the best engagement strategies that incorporate the latest design trends and implement them in every app. After designing your app, we match the best technology with iOS and Android platforms to then build the architecture of the app. It is only then that we code, making sure that the final app is flawless.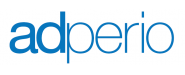 Adperio
Mobile App Marketing Agencies
2000 SOUTH COLORADO BOULEVARD, DENVER, CO, 80222, UNITED STATES
Adperio is a premier mobile acquisition partner that helps apps generate installs that meet their KPIs. We look beyond the install to align quality and scale, leveraging data to deliver you targeted users that continue to engage. We proudly offer our clients access to a combination of internal inventory and traffic from the world's top mobile publishers, working across channels including video, in-app, incent, influencer, pre-installs and display. Our team and tools protect your brand and give you unparalleled transparency into your campaigns.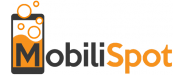 MobiliSpot
Mobile App Marketing Agencies
 242 LINDEN ST, FORT COLLINS, CO 80524
Mobilispot is a 'drag and drop' marketing service that puts developers in the management seat of a highly talented marketing team. Our data-driven marketing tactics ensure services are specifically tuned to maximize results with constant evolving App & Play Store ranking algorithms. Our marketing resume includes 1000's of apps, some with over 5 million downloads and one now working with Netflix to create a show!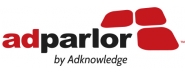 AdParlor
Mobile App Marketing Agencies
7 Penn Plaza, 370 Seventh Ave., Suite 1703 New York City, NY 10001, USA
AdParlor is one of the world's leading social media advertising technology companies, working with brands, agencies and app developers to plan, execute and optimize their campaigns. Founded in 2008, AdParlor has preferred relationships with Facebook, Instagram, Twitter and Tumblr and also runs ad campaigns on YouTube. In addition to providing a single destination to reach the world's most important social networks, AdParlor uses what it has learned from a campaign on one platform to to better target audiences and drive efficiency on others. AdParlor services clients around the world from offices in New York; Los Angeles; Chicago; Kansas City; Toronto; São Paulo; London; Singapore; Mumbai; Jakarta; Kuala Lumpur; Hong Kong; Seoul; Bangkok and Manila.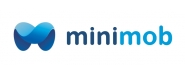 Minimob
Mobile App Marketing Agencies
Andrea Zakou 2, Center Block C, Office 302 Limassol, 3095 Cyprus
Minimob means you GET PAID what you DESERVE! Advertisers: All platforms are not the same! They say the same thing, but they don't do it! Minimob knows that performance advertising pays, every time in REAL TIME. Whether SELF SERVE or MANAGED Minimob provides its dynamic CPI-bidding platform delivering & enhancing your campaign results in real-time! Publishers: You already know that all partners are not the same – they say the same thing, but they just don't do it. So, our Publishers give us great traffic, and get awesome returns.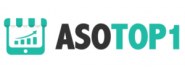 Asotop1
Mobile App Marketing Agencies
ASOtop1 aims to boost app store rankings via app store optimization and get app ranked in app store search results. To promote apps to top charts is our ultimate goal. Currently, we support large amount of install volumes in multiple countries like US, UK, etc. With high quality iPhone and iPad user base, ASOtop1 gets you best performance instantly. Higher app store rankings and app keyword rankings are all in sight. We are here to maximize your ROI and get you best app promotion.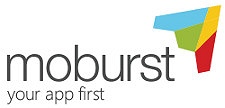 Moburst
Mobile App Marketing Agencies
Hamelacha 14 Ra'anana,
Moburst is a full service, global mobile marketing company that helps companies grow their app & mobile business. After redefining hundreds of apps and A/B testing every possible feature in every vertical, our team knows what works for each product, and how to deliver the most relevant experiences for each user. We love solving clients' tough mobile challenges and believe that the combination of creative thinking, advanced technology, and data drives (success/performance) at scale.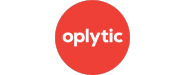 Oplytic
Mobile App Marketing Agencies
230 W. Huron St. Suite 500. Chicago, IL 60654 
Oplytic helps clients acquire engaged users for their mobile apps and websites. Acquire high quality web and app traffic through our sophisticated media network. Drive paying and engaged users for your apps. Track effectiveness in real-time. Spend only on what works.