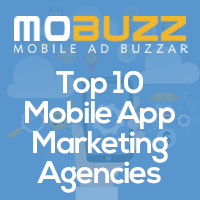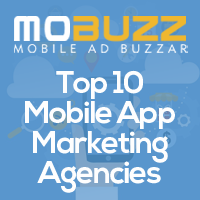 "Given the challenges of the ever-evolving app ecosystem, Mobile App marketing has become instrumental to ensure a successful app. Mobuzz has identified the 10 Best mobile app marketing companies who through best practices and cutting edge technology in app marketing have empowered their clients with marketing and promotional strategy, "The list emphasis that those mobile app marketers who can offer enhanced engagement, Loyalty and revenue shall steer ahead in this highly competitive market."
The following are the 10 Best Mobile App Marketing Companies of August 2016
Dot Com Infoway is a premier IT company located in India providing offshore IT outsourcing solutions to businesses across the globe. DCI provides enterprise solutions that include software solutions, web solutions, mobile application solutions, Internet marketing and a whole gamut of IT solutions and products to clients. Leveraging the innate offshore value advantage of their development centers in India, they provide customized, scalable and cost effective solutions to businesses.
Banking on their rich and versatile industry intelligence and experience, they provide solutions that streamline business processes and galvanize enterprise productivity. With well-structured development methodologies, Global Delivery Model and rigid QA systems, they deliver business-critical solutions on-time, within budgets and within desired levels of performance.
Unique Attribute:
CMMI Level 3 Certified Company
ISO 9001:2000 Certified Company
Microsoft Certified Gold Partner
Dedicated project team
PMI-trained, PMP-certified Project Managers
Diverse team of highly qualified professionals
Experience with 1,000+ IT systems delivered since 2000
Stable marquee clients & strong positive references
Proven infrastructure to provide 24×7 support globally
One-stop-shop for all IT needs of SMBs
Combo App is a full cycle app marketing agency for a global mobile app marketplace.
They have over 700 projects worth of experience which allows them to provide clients with everything from creative development -to- product/campaign strategy and analytics -to- media placement and traditional public relations campaigns.
Their knowledgeable veterans of the mobile marketplace have developed strategic partnerships with Intel, CoLoPl and other mobile industry leaders.
Unique Attribute:
Helps brands and companies go mobile. They offer full cycle mobile marketing from competitor research and developing market strategy to user acquisition, traditional PR, and social media promotion. Utilizing their team of mobile marketing veterans who have expertise in User Acquisition, product development, design and cross-platform marketing, they take care of their client's app promotions as if they were an in-house team.
Appency is the global leader in mobile application marketing. We provide a full range of marketing services from branding and consultation services to managing your launch and long term success with public relations, social marketing, paid media management, and more.
Unique Attribute:
Team of professional mobile marketers dedicated to helping you make a big noise in the app ecosystem!
They are award-winning and obsessed with mobile apps.
They are experienced. Established in 2009 as the first app specific full service marketing agency by mobile industry veterans, Appency has worked with everyone from Fortune 500 businesses to small independent developers with success.
Appular is a strategic marketing company for mobile apps and mobile-focused companies.
Founded in 2009 by Brian Akaka, Appular has helped drive more than 500 million downloads for its clients through a mix of advertising, public relations, marketing and growth hacking.
Appular's marketing and user acquisition strategists paired with its communications and public relations professionals provide clients with a full-service marketing solution during development, launch and growth.
Appular has worked with Fortune 500 companies and one-person startups, and anyone in between. The singular goal for Appular is to help its clients grow, whether that's from 0 users to 10,000, or 1 million to 100 million.
Unique Attribute:
Drive downloads through media buying focused on both high performance and high volume traffic sources (install projection model based on types of media and speed of optimization)
Optimize performance through advanced targeting solutions
Track and deliver campaign analytics with comprehensive reporting
Moburst is a full service, global mobile marketing company that helps companies grow their app & mobile business. After redefining hundreds of apps and A/B testing every possible feature in every vertical, our team knows what works for each product, and how to deliver the most relevant experiences for each user. We love solving clients' tough mobile challenges and believe that the combination of creative thinking, advanced technology, and data drives (success/performance) at scale.
Unique Attribute:
Making the Most of the Mobile Revolution
Mobile Insights and Benchmarks
Knowing What Works
Measure Everything
Execution Support
Leadbolt – One of Australia's fastest growing companies and the world's leading mobile advertising, user acquisition and monetization platform.
With clients in over 165 countries, Leadbolt serves over 10 billion ads per month to its users. Leadbolt currently has offices in Sydney, Bangalore and Los Angeles and is expanding rapidly across the world.
Unique Attribute:
For app developers, Leadbolt's award winning Direct Deals Marketplace optimizes inventory and partner matching delivering high impact ad solutions in real time while maximizing in-app advertising performance.
Leadbolt delivers more than 10 billion ads a month, across 65,000+ developer network in over 165 countries.
Yodel Mobile – Yodel Mobile is a full-service global mobile marketing agency. They work alongside brands and apps with mobile at the heart of their business to acquire and build a meaningful relationship with downloaders, users and customers in the mobile ecosystem. Founded in 2007, we focus on delivering a complete and success-driven end-to-end service.
Unique Attribute:
Using gap analysis, research and multiple strat processes, Yodel will help define the role of mobile and where a business' focus should be.
Ensuring their clients have the most effective mobile real estate.
Reaching the right users, downloaders or customers at the right price and lifetime value.
Yodel Mobile's unique programme that ensures their clients stand out in the crowded mobile marketplace and form strong relationships with users.
Consumer Acquisition  have acquired over 40 million mobile app installs from Facebook and Instagram. With a focus on gaming, ecommerce, automotive, financial services and entertainment, them have developed a unique process to reduce costs at high scale. Their AdRule ad management software uses custom rules and workflow automation to help advertisers achieve profitable scale.
Unique Attribute:
Top mobile games have trusted them to acquire, activate, and retain high-quality customers and drive revenue growth.
App Promo – With close to 2 Million applications live in app stores today, gone are the days where "if you build it, they will come". The app marketplace is extremely large, noisy and saturated and to navigate it successfully you need a plan of both prior and post development.
They are innovators in app strategy, marketing and monetization. Our goal is to assist developers and app owners in succeeding in the business of apps. They provide services to increase discovery, optimize revenue and better position applications to set them up for success. Our team has years of proven experience in strategy, marketing and increasing revenue for companies with their digital offerings.
Our mission is to educate and empower the app community at large on the necessary strategies and tactics required to make a business out of app development – something often forgotten in the development process.
Since our launch in 2010, they have helped hundreds of developers, brands, advertisers and content providers take their app to the next level. They understand that each app is unique and create custom solutions to help make sure that they are meeting our clients objectives.
Unique Attribute:
App Strategy: They are experts at rooting ideas in business strategy necessary to mitigate the risk of launching an app and properly set it up for success.
App Marketing: From PR and Social Media to Paid Media and Promotions, our app marketing experts will work with you to get your app downloaded.
App Monetization: Whether you need help identifying a revenue model or have one that isn't working, our team has the skills and experience to make you money.
App Store Optimization: Immediately improve app discovery in the app store with our ASO (App Store Optimization) packages for new & existing apps across platforms.
SOMO has been mobile-first since our birth in 2009, and their mission is to help you increase sales, customer engagement and productivity. The future belongs to those who lead within this connected customer revolution. They deliver your solutions for the connected world.
Unique Attribute:
Create, buy and optimize global marketing strategies for clients to reach and engage customers on mobile specific media, amplified through mobile-augmenting channels, both traditional (TV, outdoor, press) and digital (social and search).
They design and develop award-winning custom multi-platform products including optimised websites and smartphone and tablet native apps. Custom development is informed by our strategy and innovation team, including their unique innovation labs in London and New York.