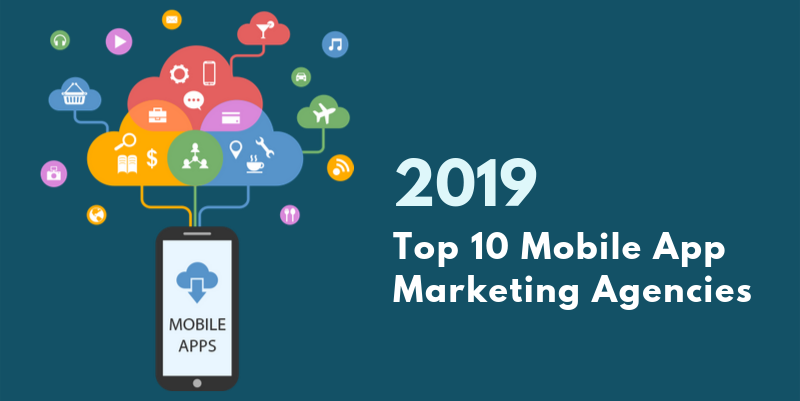 As any business owner or app developer can attest, app marketing is just as challenging as the planning and creation of an app. And even if you, by some measure of luck and skill, manage to develop an app that clicks with your target audience without having to promote it religiously, would you be satisfied where you currently stand? What could be better than making the most out of the value that your app provides?
App marketing is as integral to an app's long-term success as the app development stage because it can do just that. And to do it properly, you should learn how to spot opportunities for profit, which could not be readily detected by everyone, then seize them at the right moment. Of course, you need not do this on your own.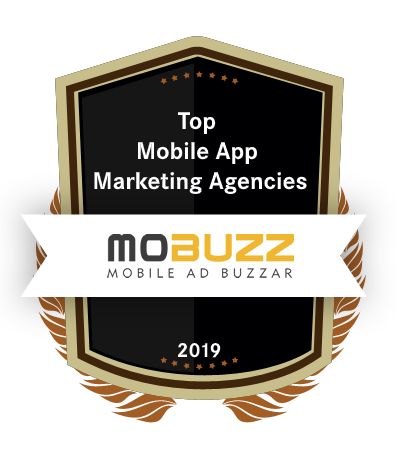 Let these leading app marketing agencies guide your way. They could not have reached these heights had they not discovered the keys and secrets to optimal app marketing. Want to be in on their secret? If yes, then consider these ten purveyors of app success.
Dot Com Infoway is a globally recognized app development and marketing company offering cutting-edge services. App marketing is one of the domains that we specialize in. Our team of 100+ qualified app developers and marketing experts has delivered robust app marketing strategies that are result driven and offer high returns on marketing spend.
The key clients of our app marketing agency include Sony Music, Motorola, IPL, ICC, Amazon India, BuyAutoParts, Bwired, Zerust Oil & Gas, Universal Publishers, GT Bicycles, and Magzter.
Hourly Rate: < $25 / hr
No. of Employees: 50 – 249
Founded In: 2000
Location: New York, US
Contact: 91-9003789096
Clutch Reviews: 4.9
Moburst is a full service, global mobile marketing agency that helps companies grow their mobile business. our team's mission is to innovate creative solutions that connect brands with highly targeted audiences that convert into loyal users.
Hourly Rate: $150 – $199 / hr
No. of Employees: 50 – 249
Founded In: 2013
Location: New York, US
Contact: 1 (646) 818-9655
Clutch Reviews: 4.7
We are experts in marketing and have a proven ability to successfully match between publishers and advertisers. Performance-oriented ad network, with over 10 years of experience in mobile user acquisition. Network with access to private media from over 4500 direct app publishers, as well as direct integration to all of the major global traffic sources.
Hourly Rate: $100 – $149 / hr
No. of Employees: 10 – 49
Founded In: 2008
Location: Ashdod, Israel
Contact: 972 86229900
Clutch Reviews: 4.5
Acquiring app users takes creative thinking and strategic planning. If you want to get solid traction that can lead to exponential growth for your app, PreApps can help. Our app experts will provide all your marketing needs at an affordable price.
Hourly Rate: $150 – $199 / hr
No. of Employees: 10 – 49
Founded In: 2012
Location: Boston, MA
Contact: (855) 445-2280
Clutch Reviews: 4.7
Studio Mosaic is a growth-oriented app marketing & consulting agency based in New Delhi, India. We have 5+ years of app store experience and cover all aspects of app store promotions including – App Store Optimization (ASO), App Install Campaigns (PPI Advertising), Online PR and Social Media Marketing.
Hourly Rate: $25 – $49 / hr
No. of Employees: 10 – 49
Founded In: 2013
Location: New Delhi, India
Contact: 9111 43598528
Clutch Reviews: 4.9
Udonis is an award-winning mobile app marketing agency with proven success in mobile games and app-centered advertising, user acquisition, and monetization. Our data-driven strategies can help you find your ideal audience and improve your returns. Our major clients include iFactor, Welsh, Schlankr, AdSwapper, and Breeo.
Hourly Rate: $100 – $149 / hr
No. of Employees: 10 – 49
Founded In: 2015
Location: Newark, DE
Contact: 1 302 525 8221
Clutch Reviews: 4.7
Qmobi is a mobile user acquisition agency with a focus on the performance marketing and conduction of the advertising campaigns aimed at the maximal reach of Internet audience.
Hourly Rate: $100 – $149 / hr
No. of Employees: 10 – 49
Founded In: 2014
Location: Saint-Petersburg, Russia
Contact: 1 (415) 854 84 62
Clutch Reviews: 5.0
Appular is a strategic marketing company for mobile apps and mobile-focused companies. With creative and innovative strategies, this agency runs paid ad campaigns on major social media networks. Specializes in realistic growth strategies, marketing campaign management, and an advertising iteration service. Our major clients include The Black Tux, Care/of, HotelTonight, and Rover.
Hourly Rate: $100 – $149 / hr
No. of Employees: 2 – 9
Founded In: 2009
Location: New York, USA
Contact: 248.464.0256
Clutch Reviews: 4.8
We are mobile app marketing agency specialist into mobile app promotion, Market Research Consultants who follow a user-centered approach to increase more popularity and genuine downloads for your app. We support our clients at every step to promote the app on the top level.
Hourly Rate: $25 – $49 / hr
No. of Employees: 10 – 49
Founded In: 2013
Location: Jaipur, India
Contact: 91-8094500771
Clutch Reviews: 4.9
Mobio is connecting the audience with a wide range of mobile products produced by companies like Aliexpress, Aviasales, Lamoda, OneTwoTrip, BlaBlaCar, Kupivip, Delivery Club. We benefit from integration with the main tracking systems and our experience in user acquisition and analysis allows us to always be one step ahead of our competitors and acquire even more traffic at a reasonable price.
Hourly Rate: $200 – $300 / hr
No. of Employees: 50 – 249
Founded In: 2013
Location: Moscow, Russia
Contact: 7 (495) 646-85-95
Clutch Reviews: 5.0