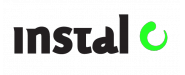 Instal
Mobile Ad Networks, Mobile App Marketing Agencies
Via Ippolito Pindemonte 63, 50124 Florence
Instal is a worldwide Mobile Marketing Platform designed for Apps and Games. The proprietary technology and performance model (CPI = Cost per Install) support advertisers to maximize results and to reach mobile business goals.

MobFox
Mobile Ad Networks, Mobile App Monetization Networks
6 HANECHOSHET ST. Israel
MobFox is a leading SSP used by over 40,000 apps as a monetization solution and an ad server. The MobFox platform supports multiple ad formats including video, audio, native and rich media and maintains top campaign quality using industry-leading ad verification technology.

ADATHA
Mobile Ad Networks
189, Aarthy chamber, Mount road,Opposite to Raj Video Vision Building,Chennai
ADATHA is a Mobile Ad Network which enables advertisers to reach to right audience with advanced targeting and performance optimisation techniques. As the industry-leading mobile advertising platform, ADATHA covers worldwide mobile users across multiple demographics.

Axonix
Mobile Ad Networks
"20 Air Street London W1B 5AN, United Kingdom , "
Axonix is a mobile exchange and audience buying platform that is part of the Telefonica group of companies. Axonix combines first party data with supply to create tailored audiences at scale across mobile. These verified audiences are delivered programmatically through the Axonix audience-buying platform. Axonix is connected to over 200+ DSP's connected to the Axonix exchange.

Bidsopt
Mobile Ad Networks
Door No.2, Sri Balavinayagar Square,3rd Floor, North Boag Road, Thyagaraja Nagar, Chennai -

Aarki
Mobile Ad Networks
485 N Whisman Rd Mountain View,CA 94043 United States
Aarki is transforming mobile app marketing through unified optimization of creative and media. It delivers superior results using proprietary machine learning technology for performance optimization. The company's customer base includes leading brands, agencies, and app developers. Headquartered in Mountain View, California, Aarki is a global company with offices in Beijing, London, Manila, Tokyo, and Yerevan.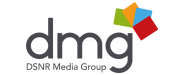 dmg mobile
Mobile Ad Networks
8 Hapnina Street Ra`anana 43215, Israel
dmg is a global performance ad-network serving advertisers, agencies and publishers. We offer a full cross-platform solution, in Display, Mobile, Social, Video and App Promotion. Operating in 200 countries with over 60 billion impressions monthly, dmg reaches over 300 million unique users and delivers hundreds of thousands of campaign conversions every month.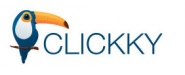 Clickky
Mobile Ad Networks
410 Brighton Beach Avenue New York, NY 11235 United States
Clickky is a platform that provides smart solutions for mobile monetization and user acquisition. It offers a variety of products tailored for the needs of mobile publishers and advertisers, including self-serve platforms for acquisition and monetization, largest API solution on the market AdExchange, Smartlink, etc. Clickky works with clients from all over the world, generating more than 30,000 offers every day. They are strongest in Tier 1 countries and emerging markets.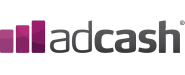 Adcash
Mobile Ad Networks
Kentmanni 4 Tallinn, Harjumaa 10116 Estonia
Adcash is a technology-driven advertising network, that delivers high performing solutions to online publishers and brand advertisers globally. Each month, Adcash serves 20 billion ad impressions around the world on all major desktop and mobile devices. With Adcash, publishers are able to monetize their digital content with relevant ad campaigns at industry-leading rates. For Advertisers, Adcash provides the reach they need to engage with their target audience across a network of top-tier publishers, worldwide. Whether in our headquarters in Tallinn, Estonia or in one of our branch offices in France, Bulgaria, Mexico or Spain, our diverse and experienced team works tirelessly to ensure you get the best results.
Domob
Mobile Ad Networks
Unit 617, Tower E, Dazhongsi Zhongkun Plaza No. 18 Jia North Third Ring West Road Haidian District Beijing, 100098 China
Domob's business model aims to create value by connecting advertisers and publishers that contribute to the mobile ecosystem: we provide advertisers with diversified technology-oriented products to reach targeted audiences, and we help publishers to monetize their mobile traffic to support future innovation and growth. We also provide our advertisers and publishers with in-depth data analysis to help advertisers' strategy adjustments and publishers' App optimization. Domob is teamed by industry veterans, former top management teams of Baidu, Sohu, AsiaInfo, etc., with extensive internet operating experience and backed by top VC firms including Redpoint Ventures, Qiming Venture Partners, etc. Domob has completed two rounds financing of over $10million in investment in less than a year after it was founded.