Countly
Mobile Analytics
4-5 Bonhill St London, United Kingdom
Countly is an open-source mobile app analytics tool that supports Android, iOS, Windows Phone and Blackberry apps. The tool not only supports native SDK but also support Appcelerator Titanium and Unity3D SDKs that are world leading cross-platform mobile application platforms. It provides real-time analytics, multi-platform support and a non-prohibitive license.

Flurry
Mobile Analytics
360 3rd Street Suite 750 San Francisco, CA United States
Flurry's mission is to optimize the mobile experience through better apps and more personal ads. Our market leadership in mobile analytics means data is at the center of everything we do. Today, Flurry Analytics is the industry standard in mobile, and provides more than 170,000 developers the business data they need to understand their audience, usage and performance

Localytics
Mobile Analytics
2 Center Plaza Fl 3 Boston, MA02108 United States
Localytics was conceived in 2009 in Boston, Massachusetts with one simple goal in mind: to help our customers build stronger relationships with their mobile and web app users through our analytics and marketing platform.

Mix Panel
Mobile Analytics
405 HOWARD ST, FLOOR 2 SAN FRANCISCO, CA
Mixpanel, an analytics-focused startup whose backers include Y Combinator, Michael Birch, and Max Levchin, has hit a big milestone: it's now processing over 1 billion actions per month.

Apsalar
Mobile Analytics
480 Second Street Suite 100 
Apsalar is a mobile analytics provider that claims to provide the most sophisticated analytics package available for mobile marketers. It provides key mobile marketing campaign metrics such as clicks, installs, revenue, ROI and in-app events. You get unlimited event tracking, unlimited attribution tracking, funnel and cohort analysis and on-boarding and on-going support. You also get a real-time reporting dashboard and LTV.

Clicky Web Analytics
Mobile Analytics
Clicky makes web analytics easy, fun, powerful, and drop dead gorgeous. Clicky's slick interface and powerful feature set make analyzing your site's traffic easy and fun.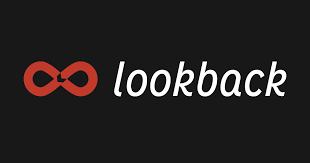 Lookback
Mobile Analytics
Menlo Park, California
At Lookback, we're making user research simple and fun. Lookback is founded by former Spotify lead developers and is located in the bay area with a global remote team.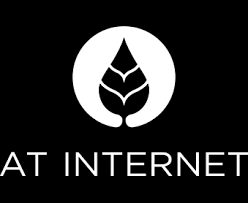 Atinternet
Mobile Analytics
Applied Technologies Internet, Inc. c/o Spark Labs NYC 833 Broadway, 2nd Floor New York, NY 10003
One of the world's major players in digital intelligence since 1996, AT Internet helps companies measure their audience and optimise their digital performance across all channels. AT Internet's expertise extends from collecting raw data to processing it in real time and delivering it for analysis and the sharing of insights. AT Internet counts more than 3,800 customers around the globe, in all industries. With more than 200 employees, the group is present in 32 countries via its customers, subsidiaries and partners.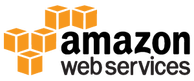 Amazon Mobile App Analytics
Mobile Analytics
Oregon, California, US West
Amazon mobile app analytics gives you metrics such as daily active users (DAU), monthly active users (MAU), new users, sticky factor (DAU divided by MAU), number of sessions, average sessions per DAU, average revenue per DAU, average revenue per paying DAU, Day 1, 3, and 7 retention and week 1, 2 and 3 retention and event tracking.

Netbiscuits
Mobile Analytics
Europaallee 10 Kaiserslautern,67657 Germany
Netbiscuits is a global leader in mobile analytics and device detection. Netbiscuits delivers compelling analytics and device detection products to help companies achieve increased reach and performance, while improving conversion and customer engagement. Our cloud software records over one billion unique page impressions a month, serving global brands such as eBay, Coca Cola, MTV, BMW and T-Online.