Mobile App Marketing Agencies

Dot Com Infoway
Mobile App Marketing Agencies
90 Lasalle Street, #4FNew York
Dot Com Infoway is an Internet marketing company providing expert online marketing solutions to maximize your ROI. Our experts provide website optimization solutions and consultation to help you reach your target audience.

ComboApp
Mobile App Marketing Agencies
Willis Tower, 93rd Floor 233 S Wacker Dr SUITE 9390 Chicago
Founded in 2009, ComboApp's mobile app marketing consulting service provides clients with a detailed marketing plan, which includes a step-by-step approach to launch, promote and monetizing their apps by outlining competitive landscape, audience profile, users' expectations and structuring market opportunities and challenges.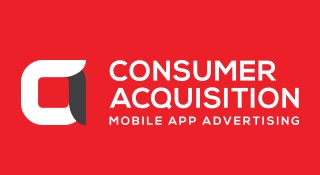 Consumer Acquisition
Mobile App Marketing Agencies
Consumer Acquisition is a social advertising technology company with fully managed services. We have acquired more than 40 million mobile app users on Facebook and Instagram. We offer AdRules™, a Facebook ad platform, to help brands, direct response advertisers and agencies achieve performance at scale with Facebook and Instagram advertising. AdRules is FREE for the first 30 days! Trusted By: Game Show Network, Ford.com, Publishers Clearing House, TrueCar.com, Perk, MachineZone, PlayStudios, Bills.com, Smule, ShopKick, FanDuel, Mobilityware, PlayDraft, Path.com, Real Networks, Blend, SunBasket, Skylock and Find&Save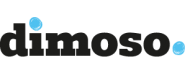 Dimoso
Mobile App Marketing Agencies
The Timber Yard 107 Drysdale Street London, N/A N1 6ND United Kingdom
Dimoso is an award-winning integrated PR & Marketing agency specialising in B2B and B2C campaigns for the technology and mobile industry. Our honest and insightful way of working means that we've delivered fantastic results that are designed to support real business and sales objectives for our clients. Based in the heart of Tech City in Shoreditch, London we can work on both a global and local basis.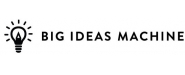 Bigideasmachine
Mobile App Marketing Agencies
1 Frederick's Place, London EC2R 8AE
Big Ideas Machine is a PR & Marketing agency that loves all things mobile. We work with start-up and early stage tech, mobile and app companies, particularly in emerging or disruptive sectors like wearables and 3D printing. We offer our clients a wide range of services from PR through to web design, event management, SEO, social media strategy & management and content marketing. We've seen too many clients stung by ineffective agencies before they have come to see us – so we don't just dive in with clients. We meet and listen until we understand what it is that you're trying to achieve - and then we're hands-on, guiding our clients and generating the results their business really needs.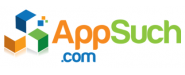 Appsuch.com
Mobile App Marketing Agencies
One Commerce Center - 1201 Orange St #600. Wilmington - 19899
Appsuch is a largest apps installs and review provider in market. We give imaginative mobile application promoting arrangements that prompt most extreme results: Enriched client obtaining, high-review leads from focused clients and higher ROI. With three simple packages, our team connects you to global reach and powerful results. Our exclusive services comprises ASO Keyword Research, ASO Market Analysis and Competition Research, Optimized App Description for maximum exposure, Screenshot Optimization for App, Positive User Reviews, Geo Targeted Installs, Social Media Marketing and Press Release Distribution.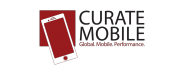 Curate Mobile
Mobile App Marketing Agencies
"25 Liberty Street Suite 205, Toronto, Ontario, M6K 1A6, Canada , "
Curate Mobile is a technology-driven mobile growth agency; a simple, effective touch-point for advertisers looking to boost user LTV or increase their brand awareness on mobile. Our central focus is the spearheading and execution of mobile user acquisition and direct response campaigns. By employing a variety of ad formats (video, display, native, social) and a robust inventory of mobile ad placements we are able to continuously optimize the audience targeting process, ensuring that not a single impression is wasted on disengaged or irrelevant users. Through our extensive network of technology partners and direct supply resources, along with our in-house media buying competencies, Curate Mobile is uniquely positioned to help advertisers navigate the complex mobile marketing landscape.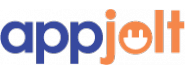 Appjolt
Mobile App Marketing Agencies
AppJolt provides developers with the only solution available in the market to re-capture their daily uninstalls or cross-promote their other apps when a user uninstalls any of their apps. Hatched in NYC and built to last in Israel, we're a team of mobile fanatics on a mission to deliver developers innovative tools to re-engage, reward and reclaim their users. Fused by our marketing, technology and promotional expertise, we deliver Developers the ultimate plug to win back their app users.

GTrack System Company
Mobile Affiliate Networks, Mobile App Marketing Agencies, Mobile Analytics
5th Floor, Housing Building 2, Le Duc Tho street, Mai Dich ward, Cau Giay district
GTrack System Company is advertising company base from Asian
AdBuddiz
Mobile App Marketing Agencies
4, rue de Chatillon 75014 Paris
AdBuddiz is an international mobile ad network that bridges advertisers with app and game publishers via high quality premium ads. (static, dynamic and videos) Through our network of over 30,000 worldwide publishers, we provide non-incentive in app traffic to leading development studios such as: OLX, SGN, Gameduell, Game Insight International, Applibot, Kabam, Tinyco, Kiwi, Yazino, Veolia, Beemoov, Pixonic, Tap4fun, Ximad… We run CPI or CPM (via programmatic) campaigns. 100% of our traffic is coming from our direct app publishers and we don't do media buying. Our machine learning algorithms help guarantee the best target audience, ensuring maximum return on investment.