Mobile Affiliate Networks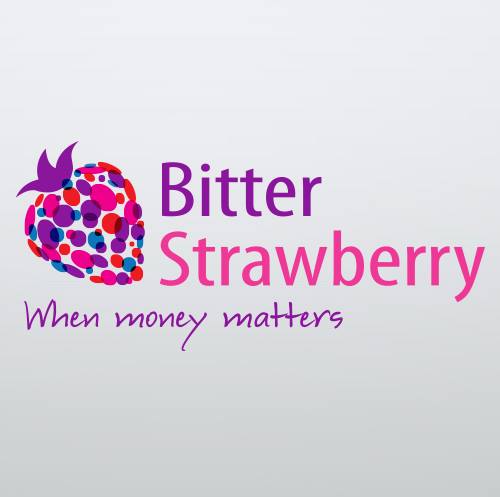 Bitterstrawberry
Mobile Affiliate Networks
Gaiserstrasse 129, 9050 Appenzell, Switzerland.
BitterStrawberry.com is the benchmark when it comes to mobile traffic performance networks, combining in-house technology, full-stack researchers, veteran affiliate marketing experts and a wide variety of mobile offers from a dozen of verticals available worldwide.

ADATHA
Mobile Ad Networks
189, Aarthy chamber, Mount road,Opposite to Raj Video Vision Building,Chennai
ADATHA is a Mobile Ad Network which enables advertisers to reach to right audience with advanced targeting and performance optimisation techniques. As the industry-leading mobile advertising platform, ADATHA covers worldwide mobile users across multiple demographics.

YeahMobi
Mobile Affiliate Networks
650 Castro St., Suite 120 - 210, Mountain View, CA
Yeahmobi is an intelligent mobile advertising platform designed to help mobile technology companies reach global growth, acquire active users and monetize inventory. A global performance based affiliate network, offering weekly payments and exclusive tracking/optimization tools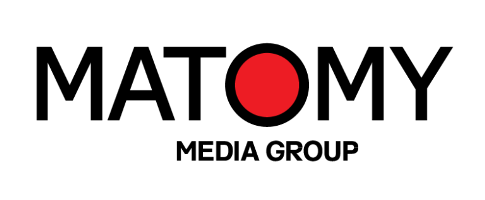 Matomy
Mobile Affiliate Networks
6 Hanechoshet St 
Matomy Media Group is a leading performance advertising company specializing in driving results across a variety of media channels. Matomy offers mobile affiliates a variety of 2,500 international mobile campaigns, (CPI & CPA) exclusive advertisers, VIP rates, weekly payments, bonus plans, and a dedicated account manager. Matomy is a 2015 Blue Book Top 20 CPA Network and a PMA Platinum member.

Mobvista
Mobile Affiliate Networks
2F, C8 Redtory, 128 Yancun Si Heng Road, Tianhe DistrictGuangzhou, Guangdong
MobVistais dedicated to helping advertisers, publishers and affiliates achieve goals and maximize their revenue. Mobvista operates a worldwide mobile ad network, integrates ad spots and websites from 236 countries and receives more than 5 billion daily impressions. Founded in 2013, Mobvista has successfully developed billions of overseas users for thousands of clients. Driven by rapidly expanding Chinese demand for global traffic, Mobvista provides worldwide Affiliates with high-paying ad offers, industry-lead eCPM and unique self-development guidance. Our professional Affiliate Manager will 24/7 help you grow your business.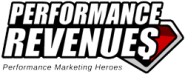 Performance Revenues
Mobile Affiliate Networks
Yehuda Macabi 85 Tel Aviv, 63264Israel
Performance Revenues is a mobile affiliate network with various offers worldwide. The network boasts several exclusive and top paying offers in popular verticals such as mobile games, utilities, dating, travel and more. The network is one of the leaders in casino/gambling offers for both real money and virtual currency. Additionally, it is the only mobile affiliate network to offer a variety of exclusive mobile apps campaigns in the forex and binary vertical.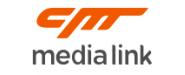 Cheetah MediaLink
Mobile Affiliate Networks
91 Avenue Ledru Rollin Paris,75011 France
Cheetah Ad Platform is Cheetah Mobile Inc.'s (NYSE: CMCM) leading mobile advertising platform that works with the world's top brand advertisers, publishers and developers to reach and engage with global consumer audiences at scale. Combining the top rated, category-leading Cheetah Mobile apps with a network of 1,000+ select publishers around the world, Cheetah Ad Platform leverages over 1 billion mobile signals to deliver massive, global reach, data fueled intelligence, and brand stewardship - enabling partners to scale their business, engage with consumers, and enjoy optimal return on marketing investment. Cheetah Mobile is the second largest developer on Google Play, and the third largest on Google Play & Apple's App Store combined, according to App Annie in June 2015. As of March 2015, Cheetah Mobile has over 440 million mobile MAUs. Its mission-critical applications, including Clean Master, CM Security, Battery Doctor and Photo Grid, help make the Internet and mobile experiences speedier, simpler, and safer for users worldwide.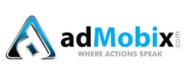 AdMobix
Mobile Affiliate Networks
100 Commerce Valley DriveThornhill, Ontario L3T 7R1 Canada
AdMobix is a performance based mobile marketing network for advertisers, publishers and online affiliates. They aim to provide a marketplace where Affiliates can get the highest possible revenue and deliver advertisers high quality leads driving to calls to action.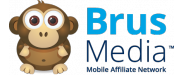 Brus Media
Mobile Affiliate Networks
166 Barry Parade, Fortitude Valley QLD 4006
Founded in September 2012, Brus Media is a mobile affiliate network focused on the Growth and Monetization of iPhone and Android Applications through performance-based, cost-per-install marketing. With a global team operating from Brisbane, Perth and the Philippines, Brus Media continues to grow its worldwide reach, working with partners in diverse locations including Australia, the USA, UK, Israel, China and more. With high quality traffic and top payouts, advertisers and publishers alike can benefit from working closely with our agency.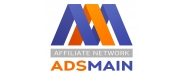 Adsmain
Mobile Affiliate Networks
1072 Bedford Ave, PMB107 Brooklyn, NY 11216, USA
AdsMain.com is an affiliate network that provides to its partners/affiliates with the internet's top performing advertising offers from one side and real-time tracking, highest payouts, scheduled payments and 24/7 professional support from another side.