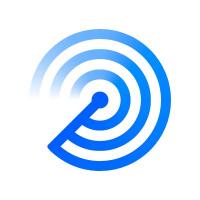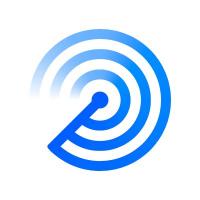 Are you looking for a good mobile marketing case study? If so, you're in luck! Below App Radar 've compiled 5 of the top mobile marketing case studies that they've ever seen, allowing you to spend less time searching and more time absorbing all of the good information that each one of these case studies provides. So without further ado…
App Marketing is something everyone wants to master but only a handful of people have successfully cracked their way to it. Most of the apps rely on brand name while others rely on virality and innovative product ideas.
Indie developers do not have huge budgets to run advertising campaigns on Google and Facebook. Influencer marketing is also a short in the dark for them. In most cases, indie developers are left with the only marketing channel – App Store Optimization.
Fun Run case study
Indie developers do not have huge budgets to run advertising campaigns on Google and Facebook. Influencer marketing is also a shot in the dark for them.
So what did Fun Run did that got them 30 million downloads and a top spot in the app store? They didn't have any Facebook friends integration, no direct links to social media platform and no push notification. This makes the success of the game more impressive as no advertising campaigns were run.

# 1 First of all, they decided to create a multiplayer game. When it was released there were no big synchronous multiplayer games on the mobile.
#2 Then it was about choosing a name which is short and can rhyme. Fun Run is a catchy name, people even search for fun games or running games. It was good in terms of search visibility as well.
# 3 The next step was to create social media profiles. So, they decided to create profiles on Twitter and Facebook. Regular updates were shared on these platforms from the start which helped them build a good user base. This allowed them to launch a Twitter campaign where they asked users to tweet their username and use #funrun to win 10,000 in game coins. This lead to increased engagement and 2X downloads. #Funrun started trending worldwide on twitter. This lead to a number 1 spot in the app store on 11th December 2012 and top 5 for a whole month.
It was a game to be enjoyed with friends and people adopted it in a healthy way. This lead to a strong word-of-mouth marketing which is definitely better than any other promotion

# 4 Updates are something that can make a mobile game stand out for a long time. Same is the case with Fun Run. It was regularly updated with new content every 3-5 weeks. This also is a big factor in high retention rate.
# 5 Time of the game release time was extremely important.Fun Run was released during exam times when students procrastinate during their study session. Christmas time also helped as the app was updated because people buy new phones during this time.
All of this helped them get 1500 daily downloads and 300,000 downloads during the twitter campaign.
Color Switch
Another great example of a game that topped Apple App Store was Color Switch. It's still a famous game. David Reichelt, developer of the game, completed the game in 1 week. It soon became an instant hit with taking the top spot in over 100 countries.
The game was built using Buildbox tool which didn't require even a single line of code. This is the most impressive part as the game was literally built by a drag and drop tool.

The game hit no 1 in the app store on 22 January 2016 and was released on 12 December 2015. This quick success has lead people calling it the next Flappy Bird.
Color Switch has over 100,000,000 downloads worldwide which  is pretty impressive considering the 30 minutes that it took to come up with the idea using a drag and drop tool to create the game. What makes it more impressive is that David and Aditya Oza are the only two guys who worked on the game. It's not a game released by big company that has huge funds to market it. Even for those companies, it is very hard to get 100 Million downloads for a single game.
McDonald's Surprise Alarm
So, now let's talk about a big brand. Mc Donald's was  struggling with driving breakfast orders even after handing out free breakfast muffins to 1000s of people. People were not aware of the breakfast meal in McDonald's and they were struggling with making people aware of it. They used National Breakfast Day to turn this around.
Our Smartphone is something that we use almost every hour. It is something personal that we use to get up, entertain and sleep with. Around 83% of total mobile phone users are within their phone's reach and set alarms on their phones to get early.
They come with an idea on Surprise Me Alarm clock that had an option for people to choose either from a  normal alarm sound or a "Surprise Me sound.

. The surprises were either McDonald's offer or entertaining content. 60% of the time it was Mcdonald's offer.

Users could also receive free tracks as they partnered with Sony music as well.
As the app was timed during the National Breakfast Day it was a big success and required very limited marketing. It was already been the 2nd highest app by the time of the launch. The app had great engagement.
-The app climbed to the number 1 spot both Google and Apple app store within a few days.
– 2.8 million users surprises delivered in the app and around 400,000 were redeemed.
– The target of 6 months was completed in 3 weeks.
– There was an engagement rate of 93% that means almost everyone who downloaded the app was using it daily.
Guidecentral
Let's come back to small brands, Guidecentral, that didn't have much money to promote their brand. So, they choose something that is the best way, if you are successful with it, to get downloads, i.e., App Store Optimization.
This helped them get over 700% more downloads than before. Around 15X improvement in organic downloads just by doing ASO. It helped them get the No 4 spot on the Apple top free apps. So what did they do to get there?
Guidecentral did something that everyone should do :
Write a title and use the keywords associated with your app in it

Users are the best designer so after a lot of great feedback ,they chose an attractive icon

Use keywords that are relevant with duplication. Use only commas, no spaces.

Write a short description and use 3 keywords very strategically. Download now, more and let them know to allow push notification and social logins to have a great experience.

Use high-quality screenshot but write something at the top. Use it as your elevator pitch, like, Download, it's free! Use minimal text on your screenshots but make those words count.

Even if you get negative reviews, reply to them warmly and solve their problems. Negative reviews are better than no reviews most of the time because it allows you to understand the real problems with the app and then you can roll out new content and updates.
It's always great to maximize downloads but it should not be your end goal. Apps are all about engagement and if you are not getting it, it's useless. Guidecentral understood this early and were able to achieve the success they are having right now without any huge investment.
KABAM App Case Study
Advertising costs are skyrocketing in the digital world. It's a concern for most developers but big brands can still bear that cost. Kabam app did something that helped them get 66% more installs for their app.
Asset optimization is something that is the most important part of ASO strategy because it is one of the things that is under your direct control. So, Kabam decided to create 3 variations of their app page:
Showing artifacts that convey game achievement and progress.

Showing first impressions on gameplay to increased install rates

Highlight brand in the poster frame to increase engagement
Artifacts variation use lead to an increase in 66% of the installs.
Kabam is an amazing app development company with licenses from Star Wars and Marvel to create games. So a 66% increase is a huge number for them.
Author Bio:
Silke Glauninger is the Marketing Manager at App Radar, an App Marketing software that helps  app developers and marketers all around the world growing their app business. Check out the App Radar blog which is focusing on the topics like App Store Optimization and App Marketing in general.
Link: https://appradar.com/
Facebook: https://www.facebook.com/appradar/
Twitter: https://twitter.com/appradar_com