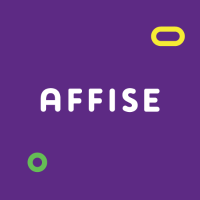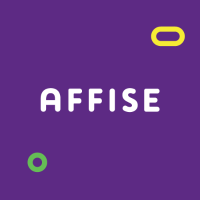 It goes without saying that affiliate marketing is a great opportunity to grow your business immensely. First of all, because you are handing over marketing issues to those who are aimed at promoting your product or service in exchange for monetary compensation. Second, It allows you to concentrate on the main point of your business – product, while your affiliates are selling it instead of you.
Thus being successful in Affiliate marketing is becoming more and more difficult for advertisers, as nowadays there is much more competition and lower margins in the sphere. With an increasing number of ad networks each advertiser has to create an affiliate program attractive to affiliates, as well as choose best of revenue generation methods. You need to use more advanced tools to keep your affiliates loyal and satisfied.
The logical questions are arising: "How can I attract affiliates to my offers and make my affiliate programme stand out from the a great number of others?". Here are some tips to make it real.
Start Smaller, Dream Bigger
Every advertiser in affiliate marketing is dreaming about working with the biggest affiliates, who will bring him to huge sales right away. But actually, this idea is not that good as it might seems first. Approaching huge affiliates is very time- and efforts-consuming. It's always better to get lesser-known affiliates first who still have pretty strong following online. Then, after a few product launches, bigger players will start noticing you themselves, and you could easily get them having showed the results of your previous sales.
Offer a Great Commission Structure
Before approaching any affiliate, you should carefully consider this point. There are a lot of offers on affiliate marketplace, so the key factor is how much they pay. Thus, determine your commission structure in advance having found the variant good for both selling and attracting affiliates. The percentage of commission may vary from one advertiser to another, as it depends on the niche they are working in, product price and so on. So calculate the commission carefully, having conducted necessary tests first.
Reward Active Affiliates with Bonuses & Prizes
Besides great commission structure, you should think of additional motivation for your affiliates, such as monthly bonuses or contests. Some affiliate marketers prefer cash prizes, others will be happy to receive some gift cards, sports tickets, package tours, gaming systems and so on. The prizes and bonuses can vary from one affiliate program to another. So reward your top and active affiliates with prizes or higher commission based on their performance, and don't forget your smaller ones: make them feel appreciated, and it will be a good foundation for your future relationships.
Make a Professional Sales Page
It's hard to say what can turn an affiliate away from you faster than a poorly designed landing page. Any affiliate is aware that there're two key factors of high converting sales page, copywriting and sales graphic. So if your sales page doesn't cause love from first sight, you will never be attractive to affiliates. Thus take your time and design such a landing page that you would buy from personally.
Equip Your Affiliates with Effective Promotional Tools
Help your affiliates to sell your product providing them with eye-catching banners and other promo tools, like keywords, sales emails, articles and so on. Nothing gets your affiliates depressed more than scrolling through your landing page and then creating their own creatives. It is much about mutually beneficial partnership: equip your affiliates with necessary tools and they will love promoting your products.
Take it Easier
Affiliate marketing may seem quite a controversial industry for some sellers. So if you are the one, who want to retain total control over the sales process and place unnecessary traffic restrictions on affiliates, you won't go far. Take it easier, otherwise avoid affiliate marketing entirely.
Empower Affiliates With the Analytics
Like other entrepreneurs, affiliates are serious about their business so they also need their dashboards to evaluate ad campaigns they are running. Thus you should find a solution so that they will have access to data analytics. That will allow them to correct their campaign running thus maximizing their profits and in turn yours.
Treat Affiliates Like People, Not Numbers
Over the time human relations has proven to be one of the most important assets you could ever offer. Be a friend to your partners and clients, care about them, listen to their needs and make sure they are satisfied – that will bring you to success and prosperity in any business including affiliate marketing.
Find a Great Tracking Platform
Nowadays it's much easier to meet all the requirements of affiliates, as there are a great number of softwares that provide them with the very tools they need. For example, Affise.com is a performance marketing software for creating and managing your own mobile or desktop affiliate network. It provides affiliates, as well as advertisers with everything they need to perform efficiently and successfully: real-time statistics, analytics, simple and easy interface, unique automation tools, smart targeting, and more. The system has super user-friendly interface: everything you is right where you need it, easy and simple to manage and use. You and your affiliates will be impressed how your partnership can improve thanks to the right API.
It's All About Your Affiliates
As you can see, there are plenty of tools that will help you to attract affiliates to your affiliate program. It doesn't matter if you decide to go with an affiliate network, custom solution or the tracking platform. What really matters is how you treat your affiliates and create a program that works for them. Take care of your affiliates and make sure that you provide them with anything they need, as their success is your success!
About Affise
Affise is the performance marketing software solution that puts you in control. Creatives and conversions, publishers and payments, everything is right where you need it, easy to manage and analyze.