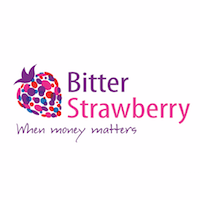 BitterStrawberry.com's very own, top of the line marketplace is live with a fully responsive mobile version!
Create a publisher account in a blink of an eye and you will have instant access to over 9000 direct and exclusive offers, from partnerships with major carriers and big advertisers. No re-brokered offers allowed.
All the offers are tested with thousands of users before being deployed live, to gather valuable insights on the rising mobile offers, in each niche, each country, any day 24/7, including current market share (%), lifecycle stage (introduction, growth, maturity, decline) and much more valuable information, in order to add only the relevant offers to their portfolio. On top of the thousands of offers available at all time, each day they are adding over 200 fresh, new offers, which are tested with in-house traffic.
The most desirable part of the Marketplace is access to their VIP offers section: crazy conversion rates, special deals and more money, in less time. So make sure you become a VIP Affiliate!
The platform features an advanced filter, which will make your browsing through the thousands of offers available and finding the proper offers for your traffic, very smooth and easy. On the detailed offer page you will find all the details needed to understand the potential of each offer. If that's the offer you were looking for, just apply to it to get your link.
In case your traffic it's not matching 100% the offer targeting, you won't lose any of the users! All traffic outside the offer targeting is sent through a SmartLink to a mix of High Conversion Rate offers for each specific target. Their Smartlink evaluates over 10,000 ad opportunities every second so that they can make sure that each user gets sent to the right offer at the time of his visit. And the results will not take long to show up. You will be able to see them detailed in real time in the stats tab.
This is one of the 2 concepts that you as an affiliate, newbie or experienced, can immediately start running high conversion rate offers with BitterStrawberry.com. Being a mobile traffic performance technology company, there's always the option to run your traffic through performance-benchmarked SmartLinks, which will send your traffic to a mix of highest-earning offers available for each specific target.
Bitterstrawberry.com SmartLinks come in a variety of forms, tailored on each affiliate's traffic type, user demographics, campaign benchmarks & more. This tool allows you not only to target offers that match your every visitor with tailored ads to meet the criteria of your user (Country, Connection, Carrier/WiFi, Device, OS, Browser, Day/Night Parting & more), but also can be used as we mentioned before, as a fallback/remnant solution for the campaigns you run singularly and backfire, reach capping or you simply get a solid volume of un-targeted bulk traffic. One single URL that covers all GEOS, rotating through the most profitable mobile traffic offers!
What are you waiting for? Register to try both money-making concepts!