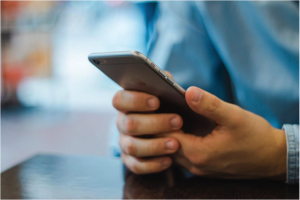 In ecommerce, retaining existing customers is just as important as sourcing new ones. Nurturing loyalty is crucial for growing your consumer base and scaling your business safely.
And in 2019, gamified mobile apps are a vital tool in fostering loyalty. They drive engagement and offer variety to customers beyond simple ordering and purchasing. Read on to discover how gamified mobile apps are taking ecommerce loyalty to the next level in 2019.
Sold on gamified mobile apps? Now comes the design phase. But first, check out these 6 elements to keep in mind while designing iOS apps.
They make loyalty points schemes fun
Virtually every business, ecommerce or otherwise, has a reward scheme in place. When a customer spends money with your store, they get points which accumulate to be used for money off on a later purchase — simple.
There are already plenty of tools available for ecommerce brands in this respect — apps like Swipii offer effective loyalty programs that are commonplace in online stores.
But mobile apps are a digital reimagining of the traditional loyalty program. They take these schemes further by turning your mobile app into a digital customer hub.
Take the Starbucks app for example. It is essentially a mobile version of a loyalty stamp card, but it includes a range of other features that benefit the user.
Customers can monitor their progress to see how many points they need until they can claim their next reward. They can also redeem their rewards, find their nearest Starbucks, and even place orders before they arrive at the store.
Such features make the app more than just a convenience — they make it essential.
They provide a creative outlet for your customers
Gamification takes many forms: daily challenges, quizzes, quests, and so on. But one gamification strategy that is particularly effective is create-your-own games.
While this is a valid strategy of retaining customers, gamifying this with a mobile app makes it fun and more effective too.
The toy brand Build-A-Bear is a fine example of this.
The mobile app lets its young customers create their own bear (just as they would in-store), and then take it on adventures in the app. Each game gives the user points, points which in turn can be exchanged for online and offline rewards.
Parents too can use the app to find their nearest Build-A-Bear store, in which they can redeem the rewards earned in-app.
Gamified mobile apps don't need to be challenge-based. Giving customers a creative outlet helps them view your brand as more than just a commercial entity — they see you as a fun, engaging brand that offers more than just transactional appeal.
They deliver complimentary value beyond purchasing
While gamified mobile apps are great for making a loyalty points scheme fun and engaging, they're also ideal for delivering other forms of value to your customers too.
Mobile app games can be used to educate your customer about industry-relevant topics.
For example, if you own an activewear store, you could create a game that challenges fitness newbies to identify which muscles are affected by which workout. It's a simple game, but one that helps customers better understand their workout.
Alternatively, gamified mobile apps can provide entertainment during the user's idle hours.
Such approaches increase customer loyalty by giving users a reason to use your app beyond commercial reasons. In this way, a gamified mobile app offers diverse value to the user that gives them a reason to keep your app on their smartphone.
They engage through cutting-edge technology
Augmented reality (and, to a lesser extent, virtual reality) have already permeated the world of retail. Several brick-and-mortar stores offer virtual store navigation (Home Depot is a notable example of this), and AR/VR is fast becoming the norm for retail mobile apps.
Ecommerce is no exception. The combination of AR for certain industries, for example with furniture or make-up, lets customers try products before they buy in the comfort of their own home.
Indeed, many big SaaS platforms have invested in some form of AR/VR technology. Shopify in particular has pioneered this for its merchants with its user-friendly immersive AR creator. It lets ecommerce ventures of any size create tailored augmented reality experiences for customers to enjoy straight from their smartphone.
This combination of AR/VR and mobile app gamification fosters customer loyalty by having them engage with a brand in a way that bridges the online/offline gap.
An ecommerce brand could gamify product selection, letting customers design their ideal home with products from their range. This lifts the experience from the digital to the real world, creating a mobile app that customers will return to time and again.
They provide unique deals that they can't find elsewhere
Gamification takes many forms. While many online retailers look to actual games (as in the example of Build-A-Bear above), even your products themselves can become part of the game.
The retail app Woot is a good example of this in action. The brand offers a limited amount of select products at a discounted price every day.
These products are scarce and the offer ends at midnight, so customers must be quick in order to get the product they desire. However, the amount and type of products change every day, so customers are motivated to return daily to bag a bargain.
This strategy nurtures customer loyalty by piquing their curiosity. Over time, dedicated Woot customers will form a habit, returning to the app on a regular basis for more of the same.
Including app-specific deals in your mobile app and gamifying them through scarcity and time restrictions boosts loyalty by giving your customers an incentive to use your app.
Gamified apps are fun, engaging, and diverse. They're also great for driving ecommerce loyalty. Follow the tips above as you design your own mobile app, and create a gamified loyalty strategy that works for your brand well into 2019.