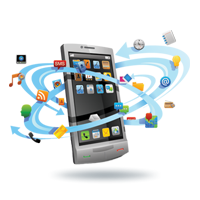 It's no longer a secret that creating apps has become a serious source of income for thousands of app developers across the world. And while developing apps has become a profession for many, not all developers have mastered the final step: How to grow the user base and make money?
The voracious speed at which the app industry continues to evolve and the scores of products, tools and platforms available to build and monetize apps, can often overwhelm an app developer who is attempting to build a sustainable business.
At InMobi, their customers range from large developer studios that make hundreds of millions of dollars annually, to much smaller app developers who fight for survival with minimal marketing resources.
They have aided in building global success stories among this diverse group of app developers and have played a pivotal role in guiding them through their journey to become successful "appreneurs," including expansion from West to East, or the opposite direction, and entering key international markets like China and the U.S.
InMobi solutions address the app developer's needs across the entire app lifecycle, including app discovery & distribution, user acquisition, monetization, engagement, and retention. Their finely tuned best practices, deliver real value at every phase of the app lifecycle.
They have created this book to share their six years of insights on the app business, complete with real world case studies, developer interviews, and in-depth research to produce a practical guide that can help you, the developer, navigate the complexities of the app world.
This book is an advanced guide to user acquisition and monetization, providing tips, tricks, and practical advice to turn your app into a global business.
We hope you find this book useful and that your app finds the success it deserves!
Download the PDF here – Guide To A Billion Dollar App Business