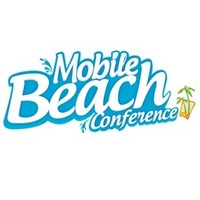 There are plenty of professional events for every industry, varying in scope and purpose: conferences, workshops, seminars. If approached the right way, these events can become enriching and valuable experiences, worth time and money invested into attending. However, a conference can just as well be a waste of time, if it is a wrong fit or if it lacks some of the basic attributes of a worthwhile event. Having been organizing Mobile Beach Conference for several years, our team has discovered the event essentials for any attendee. So here are some tips on what you should look for in a conference.
Look for awesome content
Content is central to any professional event — after all, learning is its main purpose. Look for the conferences or workshops that offer quality, in-depth content and avoid talks, revolving around vague topics and too much theorizing. Real cases and experience are much more valuable for a working professional.
Don't limit yourself to narrow topics, directly connected to your job. Sometimes inspiration and fresh ideas come from adjacent areas of knowledge that you wouldn't usually encounter in the everyday routine.
At Mobile Beach Conference, organized by Clickky, we pay extra attention to the content, trying to bring more quality and diversity. We invite speakers from all over the world and companies from across the industry, including mobile advertising, analytics, and app developing. The companies we invite to speak have a topmost level of expertise: InMobi, Avazu, AppsFlyer, Facebook, Looksery, WarGaming. By dividing the conference into two tracks, we also aim at covering more topics in several categories: Mobile Analytics, Mobile Insights, Video Ads, and Monetization. To give the attendees more opportunities for engagement and discussion, we combine traditional talks and panel discussions.
Discover networking opportunities
Conferences can give a great opportunity to find new contacts, potential partners, and clients. To succeed in networking, make sure that the event you plan to attend attracts relevant professionals from your industry. That is, if you run a startup, you might want to meet investors, as well as fellow startuppers, to exchange experience and learn new strategies.
Make sure that the conference you are going to attend facilitates that kind of networking. There should be enough time to meet other attendees, ask questions and exchange the contacts. It is helpful to have a networking app, which can schedule meetings, message other guests and let you participate in the discussion.
At Mobile Beach Conference, we try to accommodate professionals from various areas of mobile marketing. Apart from learning, they also have a chance to meet potential partners and make deals. Networking is an essential part of our conference, that is why we make sure there are plenty of opportunities for it.
A little bit of fun won't hurt
Last, but not least, the conference you're attending should have a pleasant atmosphere and a friendly, engaging approach. It helps with networking and opens up people to new experiences, new contacts and new ideas.
Mobile Beach Conference proves that it works. The conference started out back in 2015 as a get-together of friends from the industry, with only 300 attendees. There were various fun activities and a show element — we hosted a beauty pageant and a party. This year we expect more than 1000 participants, and we plan to devote more time to the speeches and panel discussions. But we retained the relaxed, laid-back atmosphere of a beach resort, which contributes to the overall positive experience of our guests.
Final thoughts
Offering our participants all the three key components of a great event, we found out that our strategy is working. Look for the combination of quality content, networking opportunities and friendly atmosphere – such event is much more likely to bring you value.