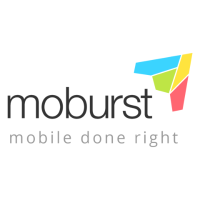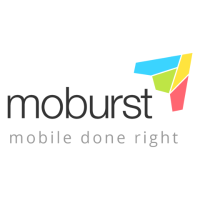 Optimizing your app store page metadata and content is crucial for app visibility and discoverability. Not only that, but a well-planned and executed ASO (App Store Optimization) content strategy is key to higher install rates in all app categories. With the ever-growing competition for user attention in the iTunes App Store and on Google Play, it's literally impossible to gain visibility and popularity without optimizing the app store page of your app.
"Getting it right" in ASO is an ongoing process of A/B testing, research a and performance tracking. In our work with our clients, we've noticed that there are some common errors many app publishers make when crafting their app's presence in the app stores.
Leaving Blanks

The app name and keywords fields are short, and every character counts. Some app publishers include only a few basic keywords, leaving room in the keyword field on iTunes Connect. It's simply wasteful.
Try to include as many keywords as possible in them, as long as they are relevant. With Google Play the keywords indexed are those in the description, so don't be shy about making the description longer to try and get more relevant keywords in it. As long as it's not keyword stuffing, of course, and adds value to the user considering your app.
Underinvesting in Visuals
We often see great apps, sometimes by prominent brands and app publishers, still using screen captures as the screenshots for their app store listings. These screenshots are not attractive to users, and do not capture their attention, or tell the app story in an engaging way.
Try to use images of people and places, alongside images from the app, and give the gallery a story-like flow. Don't neglect your other graphic components, like the app icon and video preview, which are also important in creating a user-friendly presentation of your app on the app store page.
Keeping it Local
When targeting an international audience, publishers wrongly assume that an English title, description and screenshot texts will work fine anywhere. Unless your app is targeted at a specific market (for example, a local shopping app in Japan), using just one language is not enough to reach a global audience.
Localize your app page metadata for different languages and locales. Not only will local keywords and phrases bring more relevant traffic to your app page, but content crafted for the local audience, in their language and style, is more likely to drive downloads.
The Price of "Free"
Everyone likes free apps, so the term "free" is often part of the search string users enter. However, placing the word "free" in the app title or keywords field (in iTunes) will not be free at all – at best, it'll cost you four precious characters that can be otherwise utilized. If your app is free, your app is automatically indexed as relevant to the keyword "free". We've also come across cases where Apple rejected apps with the word "free" in their title.
"Junk" Keywords
The term "free" isn't the only one you can omit from your keywords list. There's no need to include the plural form in addition to singular. For example, if you include the word "class", there's no need to add "classes" as well. The name of the category is also indexed as relevant to app included in the category, so listing it is also wasteful, especially in iTunes where the limitation on keywords indexed is much stricter than that of Google Play. However, the most important "junk" keywords to exclude are those irrelevant to your app. For example, listing Facebook, Twitter and Candy Crush in your keywords won't only work against you, but it might get your app booted from the app store. So keep keywords relevant, and avoid keyword stuffing.
Avoiding these mistakes will help you get started in the process of optimizing your app's performance in the app stores, but it's important to remember that it is just the start. To compete in today's mobile ecosystem require diligent and ongoing ASO efforts.
By Chris Apostle, Chief Revenue Officer – Global Head of Sales and Marketing at Moburst
About Moburst:
Moburst is a global mobile success company that helps leading brands and startups master the mobile arena. Their main specialty is helping companies conquer their toughest challenges through cost-effective, creative, and innovative mobile marketing campaigns.