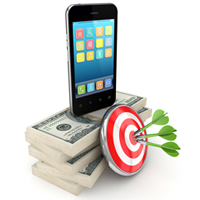 Let's  take a look at the trends that could shape the mobile industry this year. Here are the expert predictions for 2016.
Mobile ad set to take over the ad world by 12.4%. It is expected to surpass by 100 billion dollars, says Securepay.
Mobile ad spending will contribute to not less than 45 billion dollars exceeding all the traditional mediums such as  Outdoor, cinema and radio
Across the globe, smartphone users are expected reach by 2 billion. Among which Chia will rank number one by have 642 million smartphone users.
Global m-commerce is expected sky rocket by 413 billion.
App market is growing at a fast pace in APAC and Latin America.
Predictions indicate that there will be more cloud offerings and a stronger market for the consumer to pick and choose their provider. We'll have a coherent existence of phone, tablet, computer and wearable where they are all perfectly in sync with each other.
Infographic published by Securepay