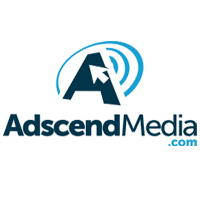 Adscend Media creates rewards-based ad solutions for apps and websites. These solutions allow our publishers to earn more, increase engagement and retention, and also acquire quality users in 180+ countries.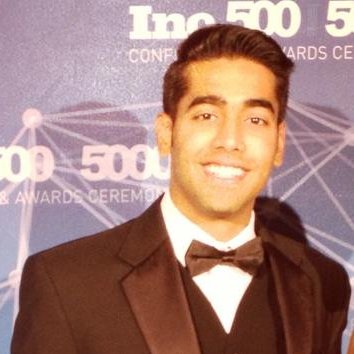 How long has Adscend Media been in business?
Adscend Media has been around since 2009 and we have paid out over $50 million to our publishers (without missing a payment!).
We see you post often about your Offer Wall. For those who don't know, what is an Offer Wall?
An offer wall is a monetization solution that lets users earn in-app rewards by completing short offers, such as by downloading apps, watching videos, or taking quick surveys. Offer walls are a great alternative to traditional in-app ads, as they allow users to earn valuable in-app items like character upgrades, extra lives, coins, and other premium app features without spending their hard-earned cash! You can check out what our Offer Wall looks like here.
Why should developers monetize their apps with Adscend's Offer Wall?
That's a great question! Our Offer Wall is the total app monetization package, as it can help our app publishers earn more daily, keep their users in app longer, and generate more return app visits! Here's a breakdown of some of our Offer Wall's best features:
Wide Offer Variety: We give users multiple options to complete offers in their preferred format, including videos, app downloads, surveys, and sweepstakes. We've got strong global offer fill for our publishers as well!
Direct User Support: Adscend staff handles all crediting issues!
Market Research Surveys: Users earn more rewards by completing custom-tailored surveys, while our mobile app publishers earn an average of $2.50 per completed survey. Users can access up to 15 of these surveys daily too, creating a nice new in-app revenue stream for publishers. We further help increase publisher Offer Wall earnings by rewarding users to complete profiles to receive these surveys!
Rewarded Video for Offer Wall (Adscend Exclusive): Users watch short app trailers in an Offer Wall to earn rewards and publishers get paid for every user trailer view!
More Customization Options: Our Offer Wall is built to provide a better user experience. Therefore, we allow publishers to customize Offer Wall colors and add a background image to make their Offer Wall match the look/feel of their app.
What types of results can be expected with your Offer Wall?
Though results can vary due to app user country, number of users, app type and other individualized factors, most of our mobile app publishers have reported big boosts in retention, engagement, and daily earnings by using our Offer Wall. Historically, we have seen eCPMs as high as $90 from our Offer Wall publishers.
Which integration options are available for mobile apps?
Currently, you can integrate our Offer Wall into your mobile app or game via API, WebView, and SDK (Unity, Android, iOS).
How can someone start monetizing their apps with your Offer Wall?
It's really quick to get started with our Offer Wall. Use our signup form to join Adscend and then one of our account managers will reach out to you to help you get set up!
Where can someone go to get more info on Adscend Media, or your Offer Wall?
For more info, visit AdscendMedia.com or feel free to reach out to me directly at [email protected].