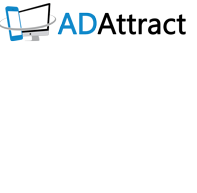 Here are the AdAttract team who is committed in providing a wide range of the best converting and highest paying CPA. These successful affiliate marketers are here to share the secrets and bestow enlightenment. Lets grab some time and hear what they have with them to share with us!
#1 Please introduce ADAttract to our users
ADAttract is a CPA Affiliate Network that provides performance based online marketing for advertisers and publishers. Our team consists of several years of online marketing experience working with Advertisers, Publishers, and other affiliate networks. ADAttract was created under the vision to provide advertisers and other publishers a top tier experience and unparalleled affiliate support.
#2 Tell us about how ADAttract started and how do you view the growth of the ADAttract in the past couple of years?
ADAttract has started earlier of 2014. We are keep growing by serving over 100K installs with over 950+ affiliates and 100+ advertisers. We have developed In-app banner, interstitial and non-incent offerwall for direct app developers to monetize their traffic. We are using Hasoffers as tracking solution which is allowing real time stats to advertisers and publishers.
#3 What are your company's vision and mission statements?
– We mainly focusing to deliver Quality traffic to our advertiser and better optimization for affiliates. We are integrated with fraud detection tools which help us to filter fraud conversions.
Also we are focusing some points for our clients like
Deliver Quality Users
KPI
Anti-fraud reporting
#4 What new features or innovations are you bringing to the market now or in the near future?
– At the moment we have Android adverting SDK for direct app owners with In-app banner, interstitial ads and offerwall ad-formats. We are going to launch video advertising SDK in near Future.
#5 What kind of services/offers do you recommend to app developers with a shoestring budget to acquire users?
– We prefer Incent way of promotion when they have small budget. It always work for them to get reviews and organic increase in installs.
#6 How is the AdAttract different from other mobile affiliate networks of its kind?
– Well, we have quite good experienced and supportive account managers. Last month we had taken survey from all our active affiliate, 95% of them are work with us because of good support and Good offers. We only work on Exclusive direct offers so hence affiliates can find good payout. Also our campaigns managers are keep checking offers to avoid redirection and error page.
#7 How best you are in app monetization when it comes to developers who looking to maximize revenues from their apps?
– We having too catchy Non-incent offerwall design that can help app developers to convert their inapp traffic into cash. Also we have interstitial ads SDK which have quite good result with gaming and utilities app. It included app description so user don't just have to see image and click on it. They can get idea about the app before they clicks on it. So it gets high CR and good retention for app owners.
#8 What gets you excited about the future of the mobile ad network platform?
I always excited about new emerging technologies of advertisement. Video advertising is leading the market now a days, especially for mobile game developers it having high user acquisitions as compare to banner ads.
#9 CPA, CPI or CPL – Which you think will rule the future in performance based advertising?
As per my point of view CPI should lead the market of performance based advertising. Mobile ad spending is increasing too higher. Most advertisers are focusing mobile based campaigns now a days. So As per my point of view CPI should lead the market.