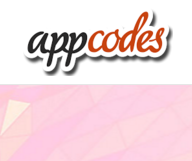 cześć przyjaciele! Welcome to Mobuzz – the most robust mobile advertising platform. We have our very special guest 
# Please introduce Appcodes to our users
AppCodes helps developers with App Store SEO. We help by providing keyword suggestions and by tracking apps' positions. A good tool, like ours, can increase organic traffic significantly.
# Tell us about how Appcodes started and how do you view the growth of the Appcodes in the past couple of years?
AppCodes started as an answer to my own needs as an indie iPhone developer. Back in 2011, after launching a few apps on my own, I got frustrated with the time consuming process of tracking which search phrases work and which don't. I first built a small tool for myself, and then I expanded it so that it could be used by other devs.
It's been a nice ride, those past four years. When we launched there was almost nothing like that on the market. When more competitors arrived, we stayed ahead by inventing novel functionality like app store prediction, or competitor keyword guessing. This got us covered by Techcrunch two times, and brought in a lot of clients.
# What new features or innovations are you bringing to the market now or in the near future?
We like our place within the ASO field – as a small, neat tool that serves it's purpose well. Right now we want to just focus on doing the current job really well. There will probably be some new functionality to handle the paid listings in App Store, but besides that – we simply want to remain the most efficient tool on the market.
# What kind of tactics do you recommend to app developers for pre-launch marketing?
Aside from ASO you mean? Whatever you're doing, build a community around the product before you launch. Also, if you're an independent developer, don't sweat the launch too much. Leave big launches to big guys with large budgets.
Finally, keep in mind that it will take you around 6-12 months to get the app off the ground after launch, and a plenty of updates in the meantime. Too many devs assume no extra dev work after the premiere, or they don't plan any meaningful marketing after launch.
# What do you think is the biggest misconception that app developers have had when it comes to optimizing the apps.
Let me answer both questions at the same time. Many developers don't understand a difference between a keyword and a search query. Search query is something that people type into search, and quite often it's more than one word. Keyword is a part of the search query.
When you do ASO, you should find *search queries*, and then split them into single words, and put these words into iTunes. Too many devs try to position for single words only, where the competition is too rough.
Most of the other ASO tools don't make this recognition, and this causes many other kinds of problems down the line.
Another thing to be remembered is that Apple doesn't publish search volume data. All the data there is is extremely approximate, sometimes outwright wrong. People who learn to do ASO, especially when they came from the SEO field, often focus on that single number, and start their work off that.
For me, the most important number is the number of competitors, or a chance of getting a top spot for a given phrase. You should first find phrases that give you high chances, and then, out of these, choose the best ones.
There is a saying: "not everything that counts can be counted, and not everything that can be counted counts". Our users ask us repeatedly for one single metric to show which phrase is the best, and which do discard. I don't believe there is such a metric, because no algorithm will be able to estimate how related is your app to a given phrase.
Even if we knew that a phrase "x" is popular, and even if you have a high chance of positioning high for it, it may be a bad pick if your app has nothing to do with "x".
Getting back to your question – AppCodes is built around efficiency. You will not find features that don't matter, but look good on screenshots. That's why the historical app position charts are buried and very rough – in App Store the positions change very rarely, so there is little need for history charts.
We're also slightly more difficult to learn, but that was a trade-off we had to take, to make the interface good for people who are professionals.
# How important does the keyword & description plays in the ranking of the app stores (both iOS & Android)
I don't do Android. On iOS, keyword and app name are quite important, although there are some other, not exactly known factors to a good position. The last time I tested, description no longer mattered. It used to within the first years of App Store, but not any more.
#  What ASO suggestion would you provide to developers on producing Ripped Off apps?
To people who produce ripoffs – there are so many amazing things that you can do in your life, that will bring you money. Instead of producing lousy things, do something better! Short term it might be difficult, but long term you'll be so much better off!
And for people who's apps were ripped off. Remember about your rights, and report ripoffs to Apple – not all of them violate copyrights, but some of them do. If the legal path doesn't work, simply work on creating as good product as possible, with an amazing community behind it.
# Is it fine to update the app frequently with Keywords & description based on trends? Is it advisable?
It's a balancing act. On one hand you want to do it as often as possible, on the other hand, you lose your ratings then. Also – the whole cool thing about ASO is that you figure out which phrases work, and you let them be, and you focus on making a better product. No point in super-optimizing every single word/phrase.
#  What gets you excited about the future of the mobile apps marketing?
ASO itself is an amazing equalizer – your budget doesn't matter much, small guys can do it almost as well as the big guys. And I hope it stays this way.
I also hope that app discovery will get even better, and good apps will still manage to go through, even without marketing budgets.
For me, App Store was always about an opportunity for indie developers to make good living building awesome little things. I hope it stays this way. As a developer, it's always been nice to get positive reviews and feedback from my users – and I wish this to all the other devs!