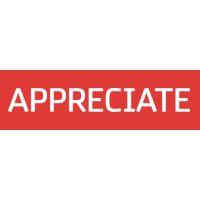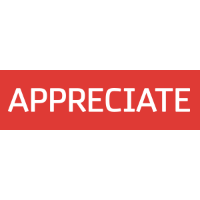 Mobile advertising is an emerging channel for most marketers, but it's old hat for Inbar Chap. She has been in the mobile ad business since 2002.
She is the Chief Business Officer of Appreciate. She is also in-charge of the Business, Clients, and Revenue of the company.  Inbar Chap has been involved in digital advertising and media for for almost 15 years. Prior to Appreciate, Inbar Chap co-founded dmg (DSNR Media Group) and served as its Co-CEO and then Deputy CEO for 8 years.
Unfortunately, mobile marketing is still new enough that there are no obvious rules of thumb to help marketers who jump into the channel for the first time. So, we spoke with Inbar Chap to get his top tactics for planning and executing a mobile marketing campaign:
Please Introduce about yourself
Inbar Chap, Chief Business Officer of Appreciate DSP, wife and mother of 3 amazing boys, I have been in the Digital industry for almost 15 years!
Can you provide us with more details on your Smart DSP and how it would have the edge over manual analysis?
Appreciate is a smart mobile self-serve DSP/RTB platform.  Powered by a proprietary core engine, Appreciate uses state of the art algorithms to best meet various advertisers' KPIs. Whether looking to maximize full video viewability, reach the largest possible number of customers in a designated geographic area or attract the most valuable users for a mobile app, Appreciate enables the advertiser to easily setup, track and optimize performance in-line with the desired KPI.
Appreciate runs a fully automated process which handles any bid request in sub milliseconds to ensure both scale and performance (ROI or user response/awareness).  Our customers utilize heavily our automatic optimization which, compared to the manual purchase achieves significantly higher ROI .
Our "Model" (Automatic optimization tool) results are clearly presented to our buyers so they can easily compare the Model optimized media buying results with their standard Manual buying.
 Video Ads – Your thoughts on how it will change the future of Mobile Advertising Platform.
Video Ads are already changing Mobile Advertising. The ad design and production has gone to cinema-level CGI and the results are truly amazing.
Supply keeps getting larger as more developers see the potential of monetizing their app's traffic with Video Ads and the demand is getting bigger among developers and agencies seeking to acquire quality users and develop their brands.
Within the realm of Video Ads, we see that Rewarded Video is growing at an even faster pace, as the demand for engaged users is growing rapidly. 
 How do you evaluate the success of Re-Engagement for any apps?
Re-engagement is an extremely powerful tool for app developers looking to reconnect with their users. These are users who have already expressed interest in their apps, and a targeted campaign can be an efficient tool to reach a very relevant audience with whom they last contact.
Based on our experience, from the developer side, it is important that the developer is able not not only compile the list of relevant users but can also clearly define what are the KPIs. For example – re-launching the app, completing a purchase, level of engagement etc. Ideally, the developer should also be able to then fire back the events relating to these KPIs so our platform can track the campaign's performance and optimize accordingly. –From our end, the DSP, it is important to have a scalable DSP that can find these users, wherever they might be, and serve them the right ads at the right price while giving the media buyer the tools for measuring, analyzing and optimizing the campaign's performance per his/her KPIs.
How hard you are working to refine your algorithm on providing quality installs via incent campaigns?
Our customers' ROI is what keeps our customers buying on our platform. That ROI is directly linked to our algorithms performance. We therefore work to continuously improve our algorithms which are based on numerous features to provide the best results per our customers' KPIs.
In Appreciate we don't buy incentivized traffic, and we provide our customers with a range of optimization tools geared towards ROI/LTV. These can range from fully manual tools (providing media buyers with rich/granular statistics and targeting tools) all the way to the fully automated optimization tools.