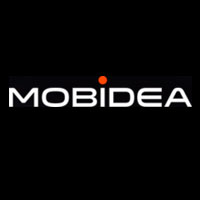 Affiliate marketing is a great way to make money beyond your usual job, but it's also a tough subject to follow. That's where Nelson Nascimento, Sales Team Manager – Mobidea comes in.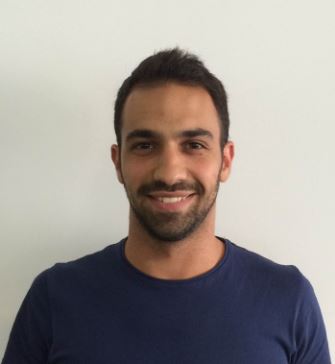 Crisp intro about him. Started working for Mobidea four years ago, knowing next to nothing about the affiliate marketing industry in general and media buying in particular. He is someone who loves numbers, his inquisitive nature made him understand on how exciting and thrilling this competitive and dynamic life can be.

After working on Mobidea for a couple of years, he also started to communicate with affiliates. This is a part of the job that fascinates him since he got the chance of telling the affiliate what to do and see that they're happy with the tips they get. In this quirky way, he applies his analytical skills and certainly enjoys it. This rock star spoke with us about affiliate marketing and how to make it work for you.
What brought you to affiliate marketing?
I became an affiliate in a really random way. In fact, I happened to be looking for my first job. Soon, though, I was able to realize I wanted to dedicate a great part of my life to this business. I truly enjoy having to create strategies that enable us to generate conversions and find the traffic that best adapts to my offer. I also enjoy managing campaigns (especially because it demands a lot of analysis and attention on my part). Moreover, this is a dynamic business that's constantly changing (what's hot now won't be hot in two years).
I love being able to find that "killer offer" and getting to see the amount of money my actions generate on a daily basis. As a Sales Manager, I have one main motivation that drives everything else: being able to work with Account Managers and help our affiliates boost their revenue. 
Fraudulent Publishers – What challenge are you facing now in the attempt to prevent fraud and provide advertisers with valid traffic?
The biggest challenge is being prepared to detect fraud. Fraudsters are increasingly more specialized and skilled. We can consider the following three levels of fraud control: a) preventive; b) reactive; c) that which is the product of collaboration with our partners.
The preventive type is all about being constantly prepared. It's really being able to prevent a possible instance of fraud before it goes down. For example, we can make sure a given publisher is not allowed to promote a specific offer.
The reactive kind is managed with the help of our internal Controlling Team. Their aim is to analyze the traffic sent by our publishers. This is probably the most challenging part of the process since they must always be on "alert mode".
Last but not least, communicating with our partners on a daily basis allows us to always be ready to deal with fraudulent issues. In fact, any sort of doubt or tip that relates to fraudulent acts is regarded as a matter of utmost importance and adroitly dealt with.
There is a massive amount of fragmentation in the ad network landscape, with an almost incalculable amount of ad networks a publisher can work with. What would you say is the primary thing that differentiates Performance Revenues?
Nowadays, traffic is all over the ad network arena. The only way for you to know the performance is by checking forums or test offers. For me, there are three crucial characteristics that will allow me to know whether or not an ad network has the desired quality: a) quality of traffic; b) volumes; c) the most technical part, which can allow you to create a campaign with a much narrower target (as an example, there are still ad networks that don't allow you to separate Carrier from Wi-Fi traffic.)
How did affiliate marketing evolve since you first got into it?
I've only been in this business for four years. Even so, the business is so dynamic that I now see how a lot of things have changed in such a short amount of time. For starters, I have to mention operators' rules. They are much stricter than they were before, something which damages our affiliates' performance.
This allows me to allude to my second point: media buyers are now much more specialized. They've become real professionals as far as technical level, business knowledge, or angle skills are concerned. Competition is also much higher now. Four years ago, launching a campaign in Mexico was easy since you could get to the first position with an average bid. Now, this scenario is simply Utopian. Due to the fact that we are competing with many more media buyers, we are forced to be both more skilled and detailed than ever before. Even so, many great things came to be in this constantly changing world. Indeed, we now have access to more information, spy tools, industry forums, etc.
Can you provide us with more details on your "Programmatic Networks" and how it would have the edge over manual analysis?
Our programmatic platform helps the affiliate on the optimization of their traffic because we take care of showing the best offer for them. Let me expatiate on this matter: with Mobidea, you have two ways of working. In fact, you can use the Smartlink and any of our Single Offers.
The Smartlink allows you to run a rotator where you promote some offers per segment. We will send your traffic to the best performing offer so we ensure that you'll always maximize your revenue. By using this feature, you can be focused on the traffic source and on spending time optimizing it.
As suggested by its name, Single Offers allow you to promote a specific offer to monetize your traffic. Here, we also try doing part of the job for the affiliate since we tell them which offers are the best ones at a specific moment. Mobidea offers a service that's 100% dedicated to the affiliates. We live for the affiliate. Everything we create, build, and make is to ensure that the traffic that comes to us reaches its full potential.
My favorite aspect of the business is chasing new segments. I'm addicted to finding new ways to get the traffic no one wants and make money from it, constantly testing new ad networks. Basically, it's all about increasing volumes and worldwide coverage…and the revenue as well!