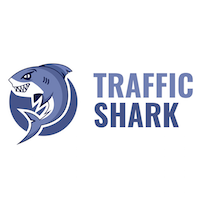 Can you briefly introduce about TrafficShark to our users?
Sure, TrafficShark is mobile affiliate network. We are CPA and CPI basis. Our verticals: subscriptions, SOI, apps, sweepstakes and much more. We have worldwide offers for almost 100+ GEOs. So if you looking for some hot offers, you've always can to contact with manager, who will help you with all details.
What's your advice to advertisers to choose the best affiliate network?
For Advertisers it's test-work, cause you never know which of network will give you best traffic.
For the affiliate much more criterias. We think, that affiliate network is good enough if network have – exclusive and a lot of different offers for most of GEOs, cause affiliate've always test new way for monetize traffic. Of cause, secondly it's payment terms, I mean if affiliate network make advances to affiliate and after some good work give him good payment conditions, you can definitely work with the network. And thirdly, it's support and AM with whom affiliate works. Professional and responsive affiliate manager sometimes can helps to solve complex problems.
Any of these you can find in our network – Trafficshark.
What's your criteria to choose the best publishers among millions?
Just hard working and lot of tests. It'll help, if affiliate will talk with others from the affiliate marketing and use different type of instruments for monetization.
Let us know the type of offers that you are providing.
As I said, our verticals: subscriptions, SOI, apps, sweepstakes and much more. If you will find some good offer, and don't find it in our network – let us know, and we will find it for you 🙂
What you thing or consider as a future of affiliate marketing?
Who knows, everything is possible. But if you want make money right now, you should start today, not tomorrow. That's not a secret that a lot of traffic from Facebook, so everyone, who can work with them will get a lot of quality traffic.
The above article is provided by Dmitry Tananykhin – CEO, Founder of TrafficShark