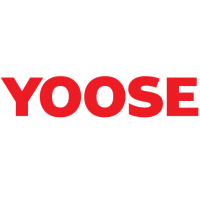 Location data is all the rage right now.
Mobile advertisers have been keen to utilize geo-data to improve audience insights and drive better campaign results. Indeed, as mobile consumers are becoming more demanding, location data has the power to foster personal and in-the-moment engagement. But how accurate is location targeting really?
Let's hear from Yoose and team on what they have to share!
What are YOOSE's findings on the matter, "Mobile location-based advertising is a growing trend"?
Over 40% of internet users are Mobile-First, meaning mobiles are their most important device and they spend at least 30 minutes on it each day. According to GlobalWebIndex, the time usage of a mobile phone with at least 30 minutes each day hit 51% in APAC, while  the Middle East hit 50%. North America and Europe has half of the above figures.
Among 1 in 5 are mobile-heavy users, meaning they spend more than 4 hours a day online on mobiles, with Latin America taking the lead with 35%, while APAC stays as part of the chasing pack.
Hence, rather than saying that mobile location based advertising is a growing trend, it is a must for marketers now to capture their target audience in the moments that matter on their mobile phones.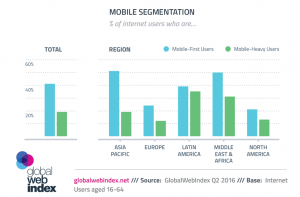 What makes location-based advertising different from other advertising mediums?
The greatest difference is that advertisers can target their consumers in real-time, with personalized messages based on their current location, and even weather. This allows advertisers to target consumers in the moments that matter.
YOOSE has recently improved on our targeting capabilities, and we can now direct consumers to the nearest retail store via different transportation modes, and alert them of the current weather conditions.
What are the benefits of utilizing location data?
Able to drive store visits more effectively – especially when you target consumers at areas near your retail stores with offers.
Timeliness – You can make offers based on where people are. As location based ads are served in real-time, brands can target people at precise moments.
Are there any major challenges when employing location-based data services?
Many marketers are still not convinced on the effectiveness of location based services, and need more time to get used to the concept of the service.
What does the future hold for location-based mobile marketing?
The future of advertising will definitely be digital, and it will revolve around location based advertising. Location based advertising will be the crucial service to open up more avenues to reach out to customers on the move. More and more brands are already experimenting with beacons (and the Internet of Things) to drive store visits and to ensure easier and accurate measurement of in-store traffic.
Also, as consumers become increasingly interested in capitalizing their locations to enhance their experience, location awareness is critical for varied product and service offerings. With the high smartphone penetration, the use of location services and its value will definitely rise. Marketers should use this to their advantage to stand out and be the leaders within their industry.