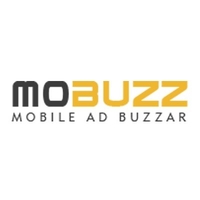 2016 was an amazing year for mobile advertising & marketing, but the industry never slows down. It's time to start thinking about how the industry's going to change in 2017, Q1 of 2017 is already gone, but still there are lot of buzz happening around on trends, strategies, methods & insights on mobile advertising space.
To make things easier for you, we have reached out to top mobile advertising business leaders and asked them for their insights.
Or Ben Naftali, Co-Founder and CFO at Woobi
Most buyers are still converting via desktop, but the gap is narrowing. 2016 numbers are around 67/33, we expect this to be around 62/38 in 2017.

The use of push notifications will increase – leading to improvement in mobile engagement and conversion rates.

Location based marketing will continue to grow, with a strong impact using push notifications (mentioned in #3)

In-app video advertising is finally coming of age: Video content to become a powerful tool in driving conversion

Form-factors around wearables are set to change, providing richer user experiences than the typical smartwatch

Mobile commerce will be driven by mobile pay: more Consumers will be able to pay for more goods and services from their device,

Desktop video viewing is remaining constant as mobile viewing increases

Biometrics will be more commonly used to secure digital transactions

IoT continues to be a huge growth driver for mobile devices: upsurge in the use of multiple devices connected to mobiles

Greater focus on cross-platform mobile application development
Venkatesh CR, CEO, Dot Com Infoway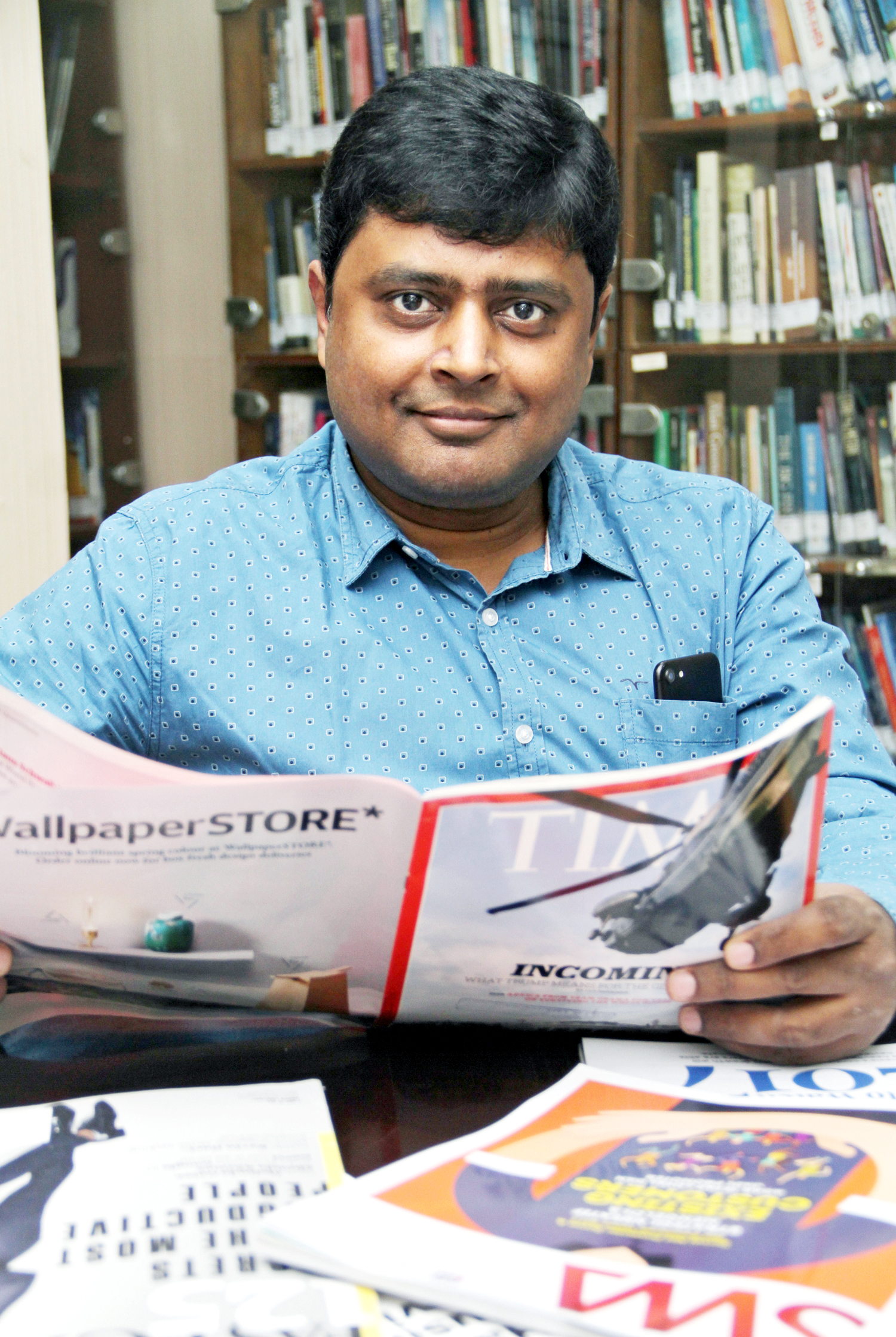 The year 2017 will see larger mobile advertising budgets and increased focus on interactive and dynamic advertising employing augmented reality to provide more immersive ad formats, compelling users to spend more time with the brand, willingly. Online videos will continue to rule, with shorter being better. However, it is high time that marketers shift focus from the virality of videos towards providing relevant information through visual content. Additionally, native ads and in-app header bidding will continue to remain in the picture in 2017. Another trend rising in popularity this year will be influencer marketing because nothing sells a product better than an affable social media personality recommending it.
Thomas Kriebernegg, CEO & Co-Founder at App Radar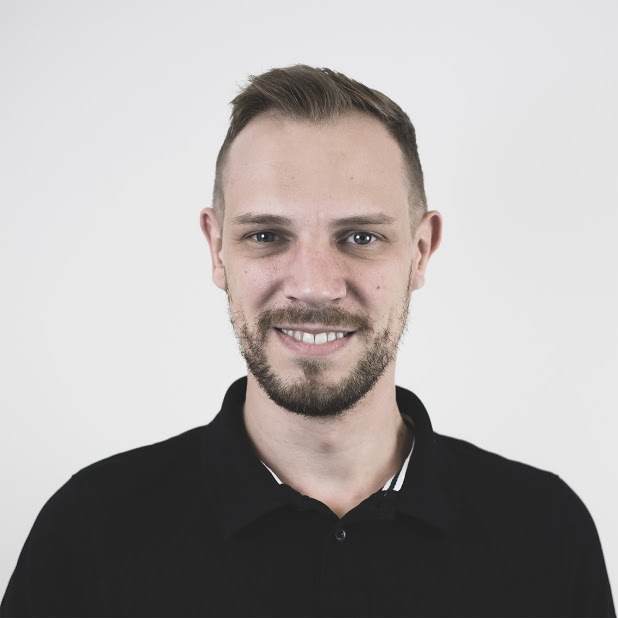 Trend #1: Making the App Store a beautiful place

In my opinion we are currently at the beginning of a very good trend. Especially when you are into design and aesthetics. We are telling our customers since the beginning that it is really important to make your App Store page (doesn't matter if it's the App Store or Google Play) beautiful to convert as many visitors as possible – App Icon, Screenshots and formatting your description. Currently also the big players decided to step up into this game. When you have a look at the App Store page of Google Maps or Snapchat you will see the importance of this topic.

Trend #2: Cleaning up the App Store

There are a lot of statements that Apple is going to clean up the App Store from copycats and reskins. If this is really going to happen this would affect a lot of different factors when it comes to App Store Optimization. It would open up top keyword rankings for new apps and this could be a really interesting concept to invest in.
Graham McCorkill, Co-Founder and Director of Buzinga App Development at Buzinga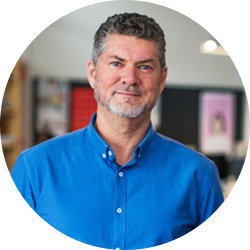 "Consumer expectations are changing exponentially, with customers expecting personalised experiences and instant, intuitive mobile solutions in those integral 'micro-moments'. It's now more pertinent than ever for businesses to adopt mobility as a core strategy, and revaluate how they can ensure their app stays on the customer's' phone.

As more organisations make the move to the Cloud, access to consumer analytics is changing the way marketers are finding opportunities to interact with their customers. The biggest trend we are seeing in the Australian market is brands are integrating IoT and Augmented Reality into their service offerings.

Take L'Oreal's latest Smart Hairbrush as the latest example. This hairbrush is giving beauty obsessed consumers insights into the health of their hair using sound sensors to detect brittle hair and conductivity sensors to measure how wet their hair is with the information delivered via a mobile app. It's not another social network, or another same-same but different way to take notes, but an app that complements a brand new, innovative and exciting service offering that differentiates L'Oreal from their competitors.

The User Engagement Debacle

It's well known that 80% of enterprise apps fail to engage their users; the biggest issue being a failure to analyse and optimise user engagement using tools such as A/B split testing, deep analytics and heat mapping tools.

Recognising that even one extra click required of a user could be a trigger for them to completely click out of your app and never return is an important step towards offering a greater experience for clients."
Gilad Bechar, Founder & CEO at Moburst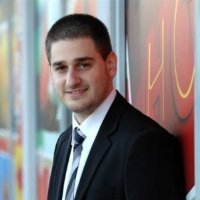 Apple Search Ads are going to have quite an impact on the App Store hierarchy in 2017. Up until now, apps could increase their app store ranking mostly by conducting massive ASO activities, and burst install-ad campaigns. In June 2016, Apple created a paid channel to let apps get to the top of search results in no time, by using Apple's new and (so far) cost-effective user acquisition channel – Search Ads.

This unique combination of ASO and ad bidding doesn't only increase app visibility and discoverability, but also increases the app's organic search rankings for the targeted keywords even after the campaign is over.

I believe that when app publishers understand the value of search ads, they will begin dedicating more resources to this channel, that's only beginning to gain popularity nowadays. It's expected to become a must-have channel for iOS app marketing as it grows and becomes available globally.

Just think of the potential: a small social app, new on the block, can choose to target the phrase "Facebook" in search ads, and its ad will appear before Facebook's apps in search results! Potentially, this is amazing opportunity for new and undiscovered apps to gain attention.

Another marketing tactic bound to keep growing in popularity is what we at Moburst call – Keyword Boost Campaign. Keyword Boost Campaigns drive a large number of users to search and download the app using specific keywords in the search.

Currently, the iTunes App Store search algorithm evaluates the relevance of a keyword to an app based on user installs that originate from search results for that keyword. So using the Keyword Boost Campaigns tactic artificially increases the rank of the app for a specific search term. Which in turn, increases app discoverability and organic download rates.
Vadim Rogovskiy, founder at Clickky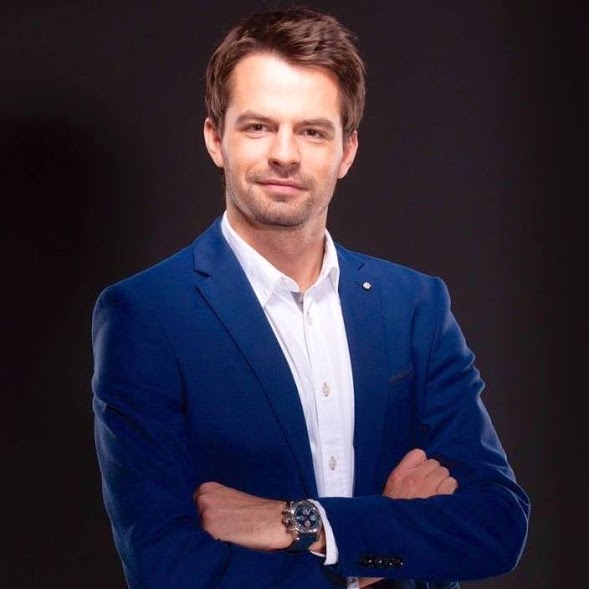 In 2017 in performance marketing we see shift to location based advertising. If it is possible to meet an immediate demand, to predict what users want and need at particular place in particular time, this will affect the conversion and publisher's revenue. Speaking of programmatic, I'd say RTB and Video advertising are definitely coming closer, I see more and more companies moving to programmatic video solutions. That's justified – the market of mobile video is growing fast due to the growing demand from advertisers. Surely, there will be more investment in building programmatic technologies in general. Deep learning, retargeting, cross-device promotion – keep your eyes on these.
Alexander Monsma , Head of Sales & Marketing at msales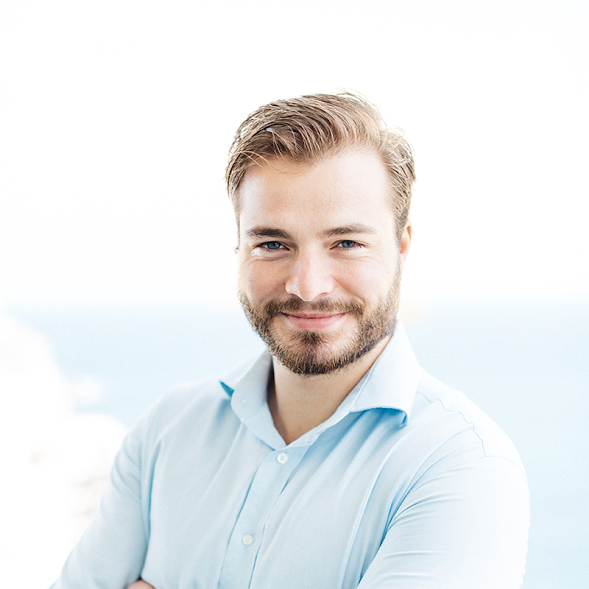 Considering that the first quarter is always seen to be the slow one in advertisement budget planning, we can already see a strong demand for more automisation on all fronts.

The effective spend indicates that we're riding the rising wave of last years' CPE buzz in the App marketing space. The cost per engagement (CPE) model is the model that fights ad fraud where, not only does the advertiser acquire a user but a user that has actually achieved a particular goal in the user acquisition process, the platform also gets valuable data on quality publishers and it's placements which enables auto-optimised inventory matching.

2017 sees data and knowledge sharing becoming a trend which was, at first, taboo. Data was mostly held back from partners and competitors alike.

While currently we see more open policies towards sharing and finding common grounds to overcome the obstacles we as an industry are facing.
Nelson Nascimento, Affiliate Director at Mobidea

Sweepstakes

They have been one of the top offer types in the recent years and they will continue to be. The focus is not only on the offer itself, but also on the pre-landers that play a very important role in "qualifying" your users and making them subscribe. Normally, they are promoted in Pop adspots. Once again, if you chose to promote this type of offers, they work very well on all your channels and you can crash test different flows/pre-landers with different amounts of steps (it's not because there are more steps that the performance will be worse).

Nutra and Beauty

Very common on Facebook as you can target accurate audiences and interests. The conversion flow is normally CPS, you pay and it gets shipped. The payouts are usually higher and the CR lower and this is very important to take into consideration when you decide whether to promote those offers or not. Facebook is not the only traffic source that is normally used to promote those offers, Native Ads is also a very good solution for them.
Galina Moiseenkova, Head of Advertiser Management at Ströer Mobile Performance (SMP)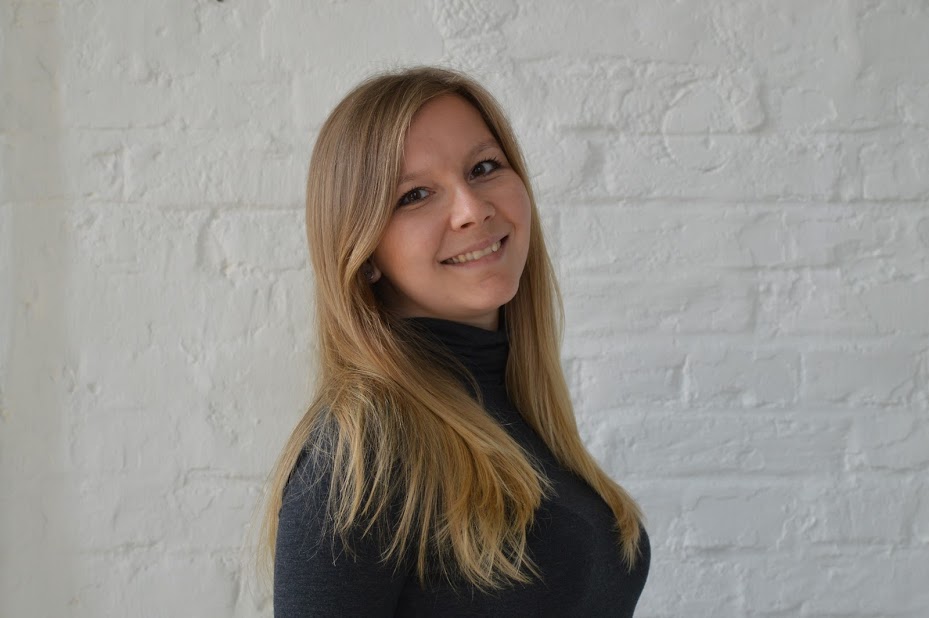 Already in 2016 number of people using their mobile devices to access internet worldwide surpassed those using desktop. This year is already welcoming us with innovative adtech projects and redefined ad formats, shaping the overall digital marketing landscape. I would underline the following trending topics:

Big Data-Driven Decisions
Mobile marketing is becoming 100% data-centric, making it possible for ad marketers define their strategy based on real-time user data. Building a large app audience is not an ultimate goal anymore.

Creative Ad Formats
Virtual reality (VR), augmented reality (AR), video, playable – all these mobile technologies are being reflected in today's advertising space, taking over traditional static ads. It's about time those are to become new norm.

Personalized Approach
Following new product demands and data-driven approach, ads are becoming more and more personalized. Cross-channel and cross-device identity resolution are already an essential part of most successful ad campaigns, letting marketers identify and get as close to a potential customer as possible.
Matt Lovett, Managing Director, at WOW TRK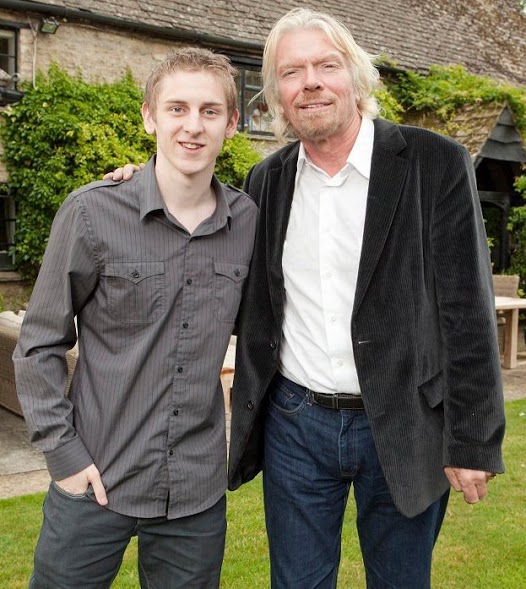 Traffic from mobile is still increasing and now more than 23% of our traffic comes from mobile, I can only see this continuing to increase rapidly over the next 12 months. I think more and more networks will continue to switch focus to mobile.
Robert Wildner, VP of Media Operations and Head of Ampiri / Glispa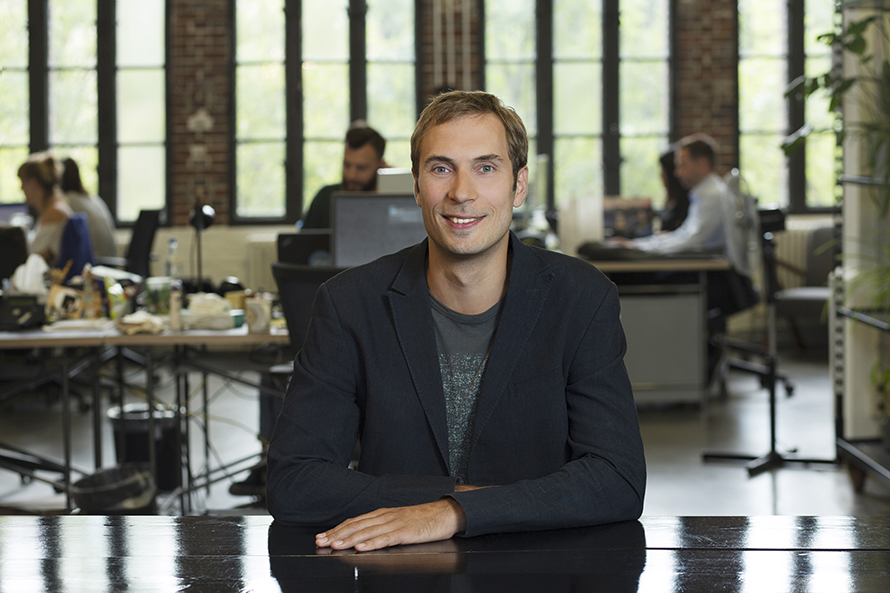 2017: Native Ads, Timing and Data will Define Mobile

Demand for native ads, which are designed to fit in with the content that surrounds them, rose steadily during 2016, particularly on mobile: native ad spend in the US rose 50% in 2016, and the rest of 2017 will continue to see steady growth.

Technical standards for mobile native ads were introduced and increasingly adopted throughout the course of last year. We now see a lot more automated buying and selling of mobile native ads through programmatic exchanges. This year, the industry needs to ensure that the core benefit of a native ad – being unobtrusive – is not lost, by placing special focus on timing and relevance.

App developers need to pay more attention to user flows within their apps to ensure they display native ads at the right time. Even if an ad looks a lot like its surroundings, it can be obtrusive if it is triggered at the wrong time. Additionally, as the barriers to scaling native ads fall, advertisers will start to expect better use of data to ensure their native ads reach the right people. Providers with access to large databases of user profiles will be able to offer more sophisticated targeting to ensure that the ad not only fits into its surroundings, but also offers the user exactly what he or she wants, at the right time.

This year will see a lot more budget allocation for native programmatic on mobile. However, the responsibility lies with marketers in the mobile advertising industry to ensure that native ads become ever more relevant to the consumer, as they become more widespread.
Iuliana Gavrila, Senior Affiliate Manager at BrokerBabe & Glize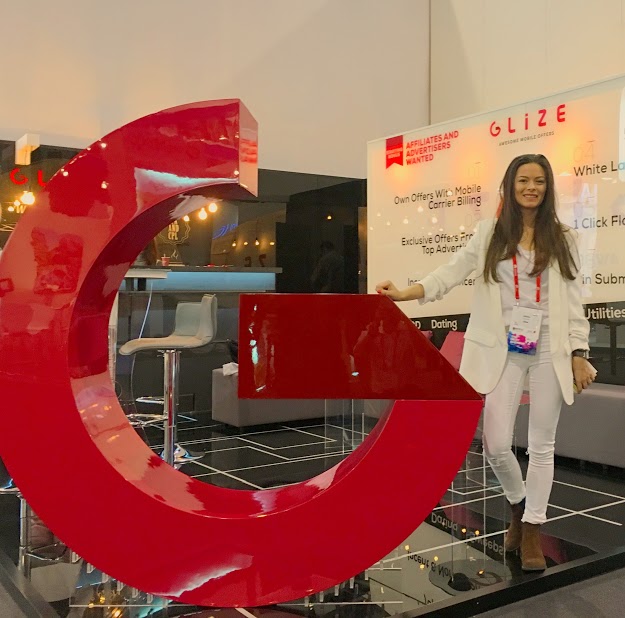 Our Market Trends:

For most of the mobile companies out there Videoads and APPs are for sure the fastest growing trends in their business. Glize is a company that is not active in this fields so we see different trends. The first one is the slow death of the smartlink. It has been always a good tool for all kind of affiliates to make money, but nowadays with stricter regulations and payflows its only a leftover for converting Fallback traffic, at least in the mainstream market.

An other trend, even when its kind of a negative trend is that Fraud becomes more and more creative, it has reached a point where everybody has to fight even with fake mobile subscriptions and not only PPL issues. We run in the meantime a Blacklist Facebook group (https://www.facebook.com/) for the industry to report shady tactics of affiliates but also traffic sources that are not delivering or advertisers that are not paying out for no reason.

Trend we see is the need for personalised mobile billing offers. It was in the past enough to have own offers and exclusive offers as long as they have an aggressive billing behind it. With the new regulations this is not enough and we get nearly on a daily base requests for niche Whitelabels. This is a request that comes in most cases from 2 kind of partners. Networks with a huge userbase in a certain vertical like Dating and they need now as an upsell a Dating Billing page for 3G traffic or from affiliates that run blogs and websites over a certain topic like browser game and wanna convert here with a mobile billing solution for more tricks on this certain games.
Hardik Beladiya, Vice President At ADAttract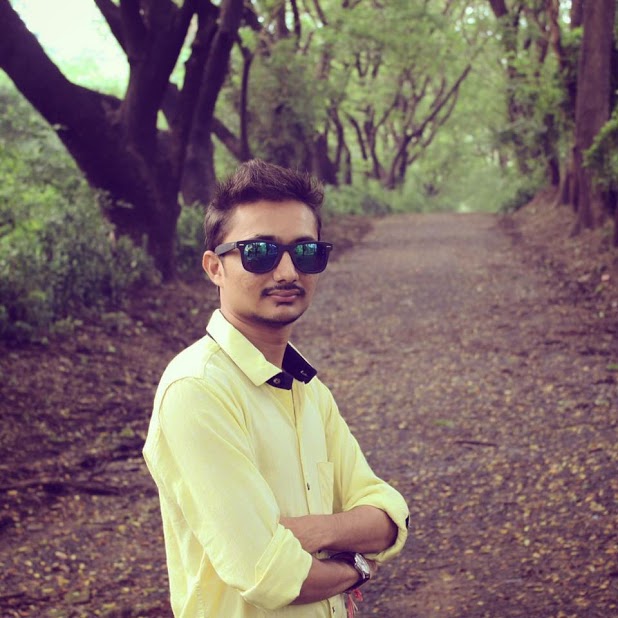 2017 stands to be a benchmark year for mobile, and there are a number of reasons why. Not only is new and interesting technology going through the mobile development industry, but the value of adopting a mobile app for small businesses will also actually be within reach in 2017.

I think mobile fraud issue has been and will stay to be very trendy. Post installs events and users engagement will be number two trend for this year. Mobile video channel increase will keep markets busy as well. Also, we see a very powerful development of in-app marketing because traffic price is increasing and marketers need higher ARPU in order to be ROI positive.
Ofir Pasternak, CEO at Persona.ly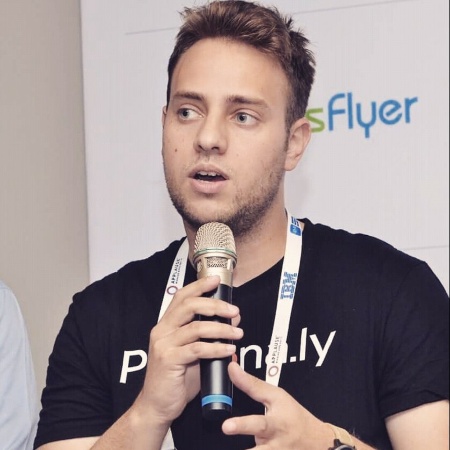 We at Persona.ly feel that the hottest new trend in the mobile advertising world will be Playable Ads. For those who haven't heard of them yet, Playable ads are mini games that the user can play and get a feel of the app before deciding to download it. This essentially means that a user who then downloads the app already knows that he likes how it works, and the developer can automatically consider him as a real customer instead of waiting a grace period while the user is still thinking if he will keep the app or not.

There are several more reasons why playable ads are a more efficient ad format than the other options out there. First, users these days are so used to seeing ads that they usually ignore or disregard them automatically. With playable ads you hardly feel that you're looking at advertisement, and this new interactive screen catches your attention and intrigues you to try it out. Second, playable ads have been found to have better conversion rates than other ad formats, including video ads, which shows that they are more alluring than the rest. This is also an advantage for app publishers – since the advertisers know they would easily get engaged users for the app, they will agree to pay a higher rate for these ads. Another nice advantage for advertisers using playable ads is that they wouldn't have to pay for each user who plays the ad, but only for the users who installed the app afterwards. This also means that a user who played the ad but didn't download the app was exposed to it for free.

Playable ads sound like they would be able to showcase only apps that are games, but that's not true. We believe that playable ads can be made for almost any genre of app, by featuring a mini game or mini experience that focuses on the app's basic idea. For example, a playable ad for a calorie counting app could be a mini game where there are falling icons of foods and the user has to catch the ones with the low calories, while a calorie counter is in the corner; or a mini experience where the user just chooses foods out of a list of possible items as if he were choosing what he ate that day, again with a calorie counter in the corner. Both of these options give the user a clear idea of what the app is about and how it works, allowing him to make a quicker decision whether the app suits him or not.

Persona.ly offers the developers the service of creating the playable ad for free, and bill the developer only when install occurs. Our playable ads run via our bidder or our integrated SDK. They weigh only about 500-800kb, which doesn't take a lot of bandwidth from the user, and can usually be pre-cached to allow instant serving and a smooth experience for the user. In this case study for a playable ad we created and ran for the game Pirate Kings it's nicely seen in the graph below that compared to Appsflyer's industry benchmark, the retention rates and in-app purchases are higher for the users who installed the game after playing the ad.

*The State of App Engagement [Data Study] by AppsFlyer for the 2nd Half of 2016

All in all, we feel that the playable ad format is a rising star in this industry and it will completely change the way that people view and experience ads.
Olcayto Cengiz, Chief Creative Officer at Gamewheel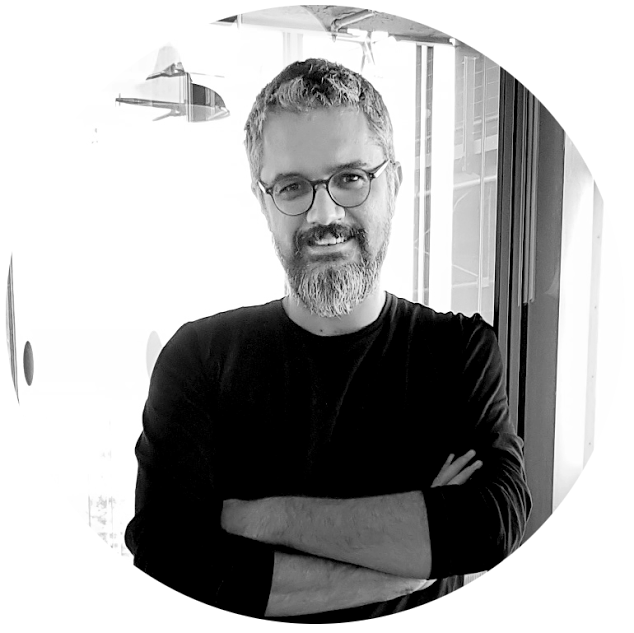 AR and Gamification.And believe me I am not telling you because I am in a gamification company. I am telling you because I believe in this fact by the heart and changed my career from advertising to product side just for this!

I am pretty sure that more people will come up with AR name in this list, thanks to Apple. But it is obvious. This one is not a hype, but a fact. VR is going directly to games, education and learnification areas. It offers a different side of experience which will also be blooming. Giving chance to roam the world to disabled people is an experience you couldn't buy until now. But, AR is going to be our new screens. Either in the shape of glasses or a smart phone, it will change the way human interacts with the world and this is big news for advertiser, marketer, brand.

So when AR will explode, everyone will be asking the same question to each other; "How can we harvest this new seed?". We are going to see a lot of non-useful applications without any strategy or understanding. This is what happens when a new tech emerges. This is normal. But the key element here which will change the path will be; story. We will need to story to make AR meaningful. And to make a meaning in the AR area, especially on mobile, best way to go is also obvious: Gamification.

But please pay attention, I am not saying "games". I am talking about gamification which is basically using game elements for the need of business purposes.

Let me give you an example to clarify:

If you put Pokemons all around the map, and ask player to collect them all, you will have a Pokemon Go game, mimicking AR.

If you put insurance packages all around the map, ask potential customers to collect them all via dedicated camera app, you will have a gamified insurance campaign, with AR.

So I truly believe that we will be talking about AR and storytelling gamification for the upcoming months and years.

If you don"t believe me, we can put a bet on it?