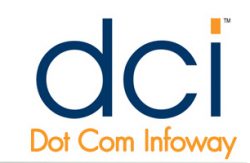 Mobile apps have become an integral part of our daily lives. From shopping to hailing a cab, there's a mobile app for everything.
This advancement in mobile technology has also opened the door for IoT enabled devices to become a part of our lives. Internet of Things or IoT simply refers to the technology connecting machines, enabling data transfer across devices. But what is it that enables you to interact with IoT devices to achieve the desired outcome? Indeed, it is mobile apps that send and receive information, allowing users to control of these IoT enabled devices.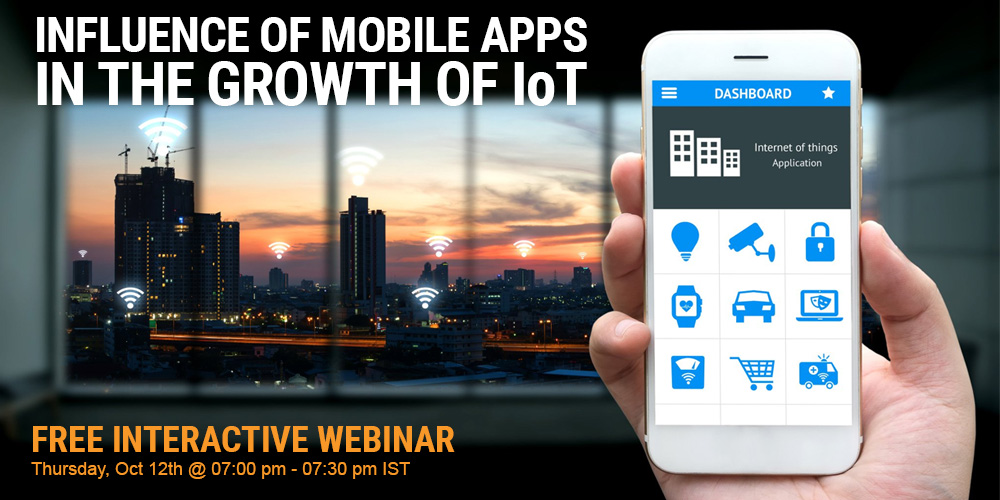 As connected devices, smart cities and smart homes become a reality, it is time business owners and app developers take note – designing integrated apps that are feature rich and provide a smooth user experience.
To help business owners and app developers gain a better understanding of the subject, Dot Com Infoway is organising an in-depth seminar on the topic, "Influence of Mobile Apps in the Growth of IoT" on 12th October 2017 from 19:00 hrs to 19.30 hrs IST.
Reserve your Spot Now! Register here http://bit.ly/Mobile-Apps-in-the-Growth-of-IoT 
In this webinar, participants will gain the following takeaways:
What is IoT?
The future of Internet of Things (IoT)
IoT applications spanning across industries & challenges
Role of Mobile Apps in revolutionizing the world of IoT – How have mobile apps influenced IoT
The webinar will educate participants on the applications of IoT and how to build mobile apps for IoT devices. It will be presented by Chella Shankara Narayanan J, Vice President (VP) – Sales & Operations, Dot Com Infoway. Mr. Shankara is a seasoned business leader with over ten years of experience in web and mobile technologies. In his decade long experience, he has dealt with many enterprise clients like Nestle, Johnson & Johnson, Boston Scientific, Times Inc., etc. to name a few. Mr. Shankara, who has also helped many start-ups and small and medium level entrepreneurs take off, is the go to man when it comes to technology related challenges and framing successful business models. Participants will gain immensely from his rich experience.
There is no doubt that mobile apps are at the heart of the IoT revolution. In fact, it is only by developing smart apps that IoT can be leveraged to create a connected world. Many progressive businesses have already tapped on to the futuristic technology to add value to their offerings. However, IoT being a new technology, many app developers and business owners are also waiting at the sidelines. DCI helps you cut the chase by explaining the concept in an in-depth manner through the aforementioned webinar.
Hurry. To register for the Free webinar, visit  http://bit.ly/Mobile-Apps-in-the-Growth-of-IoT.