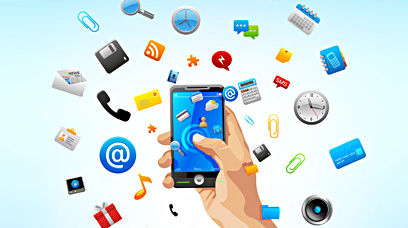 Performance based advertising allows advertisers to pay only when they see actionable results. Being a very practical form of marketing, performance-based advertising is growing in popularity especially in the realm of Internet and mobile marketing.
The concept of performance-based marketing or affiliate-based market is simple and makes user acquisition an accountable process. An advertiser partners with a publisher to run ads on their website, and pays the publisher on a click-through basis or lead generation basis or any other predetermined model. This means the advertiser pays either per click or when a lead is generated that gives real business to the advertiser, helping marketers track every buck spent on advertising.
Accountable advertising and lower customer acquisition cost are some of the advantages of performance-based advertising over conventional advertising models. Here are some dos and don'ts to help you learn more about performance-based advertising:
The dos:
Pay according to performance – Performance-based ads help advertisers track the success or failure of their marketing campaign easily. By employing simple methods such as coupon codes, app installs or asking users to call back – advertisers can, without much hassle, measure the real return on investment for their campaign. It is important to invest in relevant technology that can help track the numbers accurately, as it is easy to fall for inflated data some unethical publishers may present for payments.
Define user acquisition cost – In order to set the right budget and gain the max out of your performance based advertising campaign, it is important to define the cost of acquiring a customer. This number will further help you define the right cost per action (CPA) that you are willing to pay the publisher.
Competitive commission structure – Most merchants pay a commission of around 10% to affiliates. However, building strong partnerships with affiliates can lead to better performance and thus, it can be a good idea to create a more competitive commission structure for affiliates who may be paid each time a pre-determined action is taken by the user. A publisher knows its audience best and is in the best position to optimally place your ad for better performance, and a smart publisher would be more than happy to optimize your ad to earn incentive.
Don'ts
Not focusing on the right audience – Performance-based advertising is more effective for promoting online sales and is generally used to target users who spend a lot of time online and are comfortable shopping online. In case your market focuses mainly on seniors or a group of users that is not digitally inclined, performance-based marketing may not be that good an idea after all.
Ignoring content – CPC ads perform best when linked to relevant content, so it is important to partner with affiliates that run content relevant to your service. This helps to naturally redirect users to your product or service while they are browsing the content.
Being foolhardy – Yes, it never helps to be foolhardy. Employ the right software and technology to measure performance of your ads for successful implementation of your advertising strategy, as it is easy for publishers to provide exaggerated reports that may not give you the correct analytics.
Employing a performance based advertising model provides advertisers an accurate estimate of their marketing spends. However, it is imperative to research the market and implement the right technology to reap benefits from performance-based advertising.