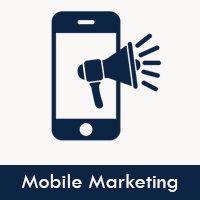 When it comes to the mobile app business model, user retention is crucial for the longevity of any development team. Retention makes the difference between a really successful application and one that is popular but burns bright and short. Here, mobile marketing has to play its role perfectly so that the users do not just try the app and then uninstall it, but instead, they are driven to continue to use it and become accustomed to it. With a right marketing strategy, the same process can be fine-tuned to a point where user retention is almost a bigger asset than app download numbers. Here are the top 5 strategies in mobile marketing when it comes to improving the levels of user retention.
1. Engage your users
Engagement is a powerful tool in the entire field of mobile marketing, but here, it does not just include a mass email sent out twice every week. Instead, users need to be valued individually through the process of using personalizes communication, but also mass statistics. Here, the first step is to understand who the app's users are and the second is to segment them into groups according to their behavior and needs. Only then should a company proceeds to produce a more defined and personalized engagement that can lead to a successful strategy.
2. Customer Support
There are many customer support methods, including specialized CRM or Customer Relationship Management platforms. Here, no matter what the method is, the customer support needs to be as good as possible. Because of our best customer support we have managed to gain loyal customers Research shows that customers who are satisfied with their response will go back to the same business 70 percent of the time.
3. Build a loyal community
A community is more than social media networks. Instead, a place needs to be created where customers can interact with both each other and the company. As customers create ties among  themselves, they will also end up feeling closer to the company for bringing them together in the first place. This will always mean more engaged and more user retention.
4. Create a personal connection
Cultivating a conversation between the company and its customers should take place on many different channels all at once. This will not only build relationships but also provide a development team with the understanding how others see their apps. In this type of an open exchange of ideas and information, a more truthful and personal connections can be established.
5. Monitor app engagement
Monitoring app engagement is all about big data and how it is collected. Here, the data about the demographics should be compiled, followed by data on acquisitions, but also user retention. Finally, usage data will show how the app is actually used and whether it is serving its original purpose. With this combination of data streams, even the best app can be improved.
Thanks to these marketing strategies for improving user retention, everyone has the chance to boost their app's performances in the domain that is of a paramount value to their success.