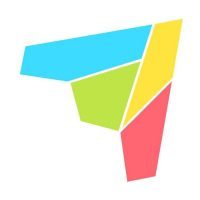 Maria Cilea – Content Director at Moburst
App Store success can feel like a mountain to climb. With so many apps out there, ensuring that your app stands out is a challenge. Unlike a website or landing page, with the App Store, you are limited in terms of what you can and can't do. Additionally, there is very little space to fully give over all the benefits of your incredible app.
 The good news is that there are some UI and UX design secrets that can put you in the fast lane to App Store success. We'll share these with you and get you off to a winning start for your climb up the mountain of App Store success.
 We'll start with some general tips, and then get into the real secrets to App Store success.
Stand Out
Ever seen a 3-year old play with a smartphone? It's swipe, swipe, swipe. The crazy thing is, it's not just kids – everyone is like this today! So how do you make sure you aren't swiped over?
More specifically, you have probably put a ton of time, effort and money into getting a potential user to your app's listing. Whether through social, paid ads, SEO or any number of channels. All this is wasted if the user skips your app and downloads a competitor's app. As a UI / UX agency, we've seen this happen many times.
To get in with your users, you have to stand out. Seth Godin calls it the Purple Cow. In his example, you're driving down a highway, passing cows after cows after cows. Suddenly, you see a purple cow! Whoa! What!?
 So it is with UI & UX design, the App Store, and UI / UX success. Your first goal is to grab attention. How? We'll get to that in a bit. For now, just remember: 
Stand out. Grab your user's attention. Stop the swipe.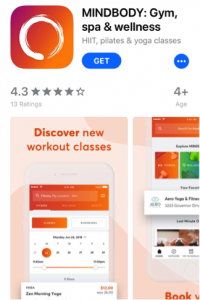 Mindbody does a great job of using their logo to stand out and grab the user's attention
Draw In The User
Once you've grabbed the user, your work is just beginning. Your goal now, from a UI / UX perspective, is to draw the user through the App Store experience you've so carefully crafted for them.
At any stage in this process, while the user is deciding if this is the app they're looking for or not, they can leave your page. Don't give them the opportunity, at least not until you've made your pitch.
Drawing in the user means making them want more. Showing them just enough at each stage to keep them engaged. Some practical examples of this include:
A consistent design that draws users through screenshots
Your video preview image showing an interesting screenshot, encouraging the user to explore
Your second screenshot (often cut off in Apple's App Store) showing something really interesting, causing the user to want to scroll through
Short and powerful pieces of text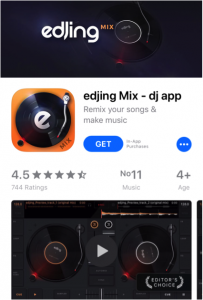 An example of drawing in the user. Note the consistent use of turntables throughout
Be Consistent
Nothing puts users off more than an inconsistent UI & UX design experience. A massive secret, missed by many, is just how important consistency is. Consistency runs through everything. From your ads to your logo, your screenshots to your video, and your app name to your descriptions.
Subconsciously, users are looking for consistency. It shows that the app is trustworthy, considered, and well thought-out. It proves that there is a professional team behind this app, and that they're "in good hands".
Consistency is most important in the most subtle elements. Capitalization, colors and shapes are some of those areas where it's important to get this right.
A good UI / UX agency will emphasize consistency throughout the App Store experience.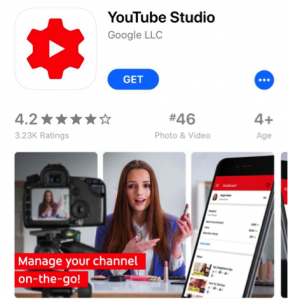 YouTube Studio's app is a great example of consistency throughout the experience
Leverage Everything
Back to our mountain example, UI / UX success has a lot in common with technical climbing. There are not too many areas to hold on to, so everyone has to be carefully leveraged.
Remember that your app has a limited number of these areas to leverage, especially above the fold. Specifically:
A banner image (where relevant)
Logo
Name
Short description
Rating
Screenshots including video
Ensure you are maximizing every single one of these. Make sure they "talk" to each other, tell a full story, and stand out, while drawing the user through. It may seem trivial, but something so small as a logo change can have a tremendous impact on conversion rates.
There are some incredible ASO tools that can help you with leveraging each element of your App Store listing.
Optimize
One of the biggest, if not the biggest, UI / UX secret to App Store success is to measure and optimize. Indeed, you don't actually know what's working, or what's an improvement, unless you have actual data to compare to and back up your conclusions.
Many app store developers skip this step, preferring to make wholesale changes every so often, or just "try" different strategies. This is not the way to conquer your App Store success mountain.
 Instead, consider every little detail when it comes to UI & UX design. Make a change to one, and measure the results. Do this continuously, and you will see significant improvements to your key metrics. And remember, there are ASO tools that can help. Yes, it is time-consuming, and it's not as glamorous as complete redesigns every 6 months. However, it's the little secret to App Store success that separates the winners from everyone else.
App Store Success Is Within Your Reach!
These are just a few of the UI / UX secrets to App Store success. Apply them, keep measuring and optimizing, and App Store success will certainly follow.
It can seem daunting, with so many apps out there. But with the right focus, tools, and partners, it is absolutely attainable. Trust us – we've achieved this App Store success for some of the world's biggest brands.
Yes, App Store success can feel like a mountain to climb. But as Dr. Seuss says:
"You're off to Great Places! Today is your day! Your mountain is waiting, So… get on your way!"