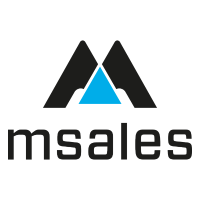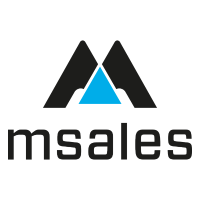 With information consumption via mobile set to overtake PCs in the coming years, it has become absolutely necessary for marketers to incorporate mobile into their marketing mix. It is expected that companies around the world to spend $99.3 billion on mobile Internet advertising in 2017, or 2% more than the amount it expects to be spent on ads seen on web pages on desktop computers according to a study conducted by fortune.
But why is mobile advertising on the rise? How do B2B marketers benefit from mobile advertising? What does it offer B2B marketers that other mediums do not? In this post, msales have answered these questions by outlining some of the most important pay-offs of mobile advertising.
What is msales Ltd.?
msales Ltd. is a global ad performance network providing advertisers with quality user acquisition and publishers with a state-of-the-art traffic monetization solution.
As an advertiser, how do I benefit from working with msales Ltd.?
Our data-driven approach to mobile user acquisition delivers sustainable growth through increased user engagement, improved  customer retention and thorough measurement of core KPI's
Work with us and you will get:
Access to over 200 mio non-incentivised mobile users worldwide
Positive ROI with Cost per Install, Cost per Engagement and CPI to CPA optimisation
Plug and play setup
No cure….No pay!
How does a publisher monetize traffic with msales Ltd.?
We have a state-of-the-art traffic monetization solution that is highly tech-driven and able to monetize traffic from any device and any geo at any time of the day.
Traffic monetization process:
Send traffic
msales optimizes routing your traffic to the best offer
Conversions are posted back in real time
Review results in Insights and your own tracker
Push more traffic on your strongest segments
Dedicated Account Managers further optimize your traffic, ensuring the highest eCPM is reached
Repeat
The German-made adserver technology guarantees to always find the sweetspot for your traffic – evaluating more than 16mio cross combinations in less than 50ms for every single user click.
What products/verticals does msales Ltd. excel in?
We are a performance based company focussed on delivering sustainable user acquisition results for our advertisers and generating meaningful revenue for our publishers through data-driven traffic monetization solutions.
Our focus is on digital entertainment products from lifestyle to commerce to gaming and more on a CPI, CPA and CPL basis.
How do we get in touch with msales Ltd.?
Find us on social media here:
Facebook – https://www.facebook.com/msalescom/
Linkedin – https://www.linkedin.com/company/msales-com
Twitter – https://twitter.com/msalescom
Or via our website: www.msales.com