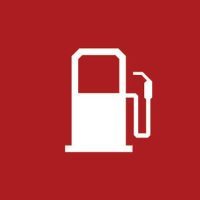 When it comes to iPhone app design, you want to make sure you're creating a design that is beautiful and worth using. It's not about executing designs; it's about creating something practical yet appealing. Here are some design elements that iPhone App Designers can incorporate in their apps.

Make Your Content Fit-To-Screen
An important design element to remember for iOS apps is that the layout should fit within the screen. You don't want users to have to scroll side-to-side or zoom in to read content. The easier you make it for people to go through your app, the better. The best part about this design element is that it is both practical and visually appealing. Having a certain level of fluidity on your app helps improve interactions with the app. If your content can fit to your screen's layout, you can keep the focus on your content while improving user experience.
Complex Isn't Always Better
Simple and clean designs are UI elements that can look sophisticated without being clunky. The main function of simple, minimalist designs is clarity. Your design shouldn't confuse users. It should make it easy for users to interact with the app. Clean lines and white space are great for pushing an emphasis on your content. They also dissect sections to make it easy on the eyes.
Color Contrast Is Good
When creating an app design, make sure your colors contrast. The main place to apply this idea is when you see have words in front of an image or background. For example, if your background color is black, your font should be a color that stands out against it, like white. Choosing color elements that contrasts with others in your app will make things stand out more. This might seem like an obvious tip, but it's important to remember.
Vintage Is Making A Comeback
New doesn't always have to be the "better" option. Repurpose vintage or retro designs and make them mobile-optimized for a different feel. Whether you want to use retro typography or bold, old-school colors, going vintage could be an excellent approach for your design.
Go Big Or Go Home
Accessibility is a huge thing for your app design. Fingers are much thicker than you think when it comes to touch screens, so you need to have a finger-friendly design. If your buttons are too small or packed too tightly, users could get frustrated with your app. When establishing what's the best design for your buttons, test out the different ways of holding your iPhone.
Shadows Can Still Look Good

Shadows are useful in helping us interpret a user interface. When you're creating buttons and visual cues, consider how shadows can come into play. Shadows can make your UI look a lot more natural. They also have the added benefit of giving your interface a modern appearance.
Regardless of what your app is, you can always incorporate some new design elements to make it more attractive. For iOS App Designers, make sure you keep these elements in mind when you start developing your next project.