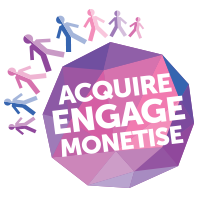 Video marketing is big business as corporations increasingly shift their budgets from TV ads to online content. A recent study showed that rewarded videos can boost your IAP (In App Purchases) revenue: 4.7% of players who watched a rewarded video made an IAP – 6X more conversions than from those who did not. In addition to the cost of brainstorming and producing an engaging video, businesses also have learned the importance of positioning that video to gain as many views as possible.
As a result of all of this discovery, several services have emerged that help businesses achieve their marketing goals. Here comes Persona.ly with a debate that rewarded video is a king or just a trend, lets read on to know what they have to say!
Download the PDF – Rewarded Video – Is it The King or just a trend to know more about it.