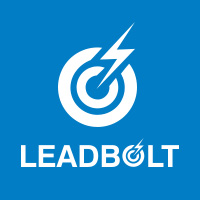 Advertising is a form of marketing communication that aims to promote and spread awareness about an entity that could be a product, service, or ideology, to name a few. As the name suggests, mobile advertising is carried out using mobile devices.
While some may regard mobile advertising as a close relative to online advertising, its reach and penetration is far greater.
On the other hand, the number of mobile phones is already expected to be near the human population. It is, thus, easily evident that mobile advertising offers greater gains and benefits compared to online advertising.
Dale has elucidated in his sights on Mobile Ads trend 2017 in this article.
Since people now spend more of their media time engaged in apps than other forms of media (such as television, radio, or online), mobile devices have emerged as the clearest opportunity to reach and engage your audiences. Reflecting this reality, global media buying agency GroupM, recently reported that ad spending on mobile is now officially outpacing the spend on television ads: "In 2017, digital [which includes mobile] will capture 77 cents per new dollar, TV will get 17 cents."  And for good reason.  Mobile advertising works.
For marketers considering mobile advertising (and for marketers who already embrace mobile ads), here are some ways to ensure your mobile ad campaign is set up for success in the year ahead:
Made-for-Mobile Creative Assets
Creative assets that are designed specifically with mobile in mind often perform higher than assets that are repurposed from online campaigns. Limited mobile screen space means that every word, image or video choice matters:
Have a clear call to action that users will see and understand (e.g., "Download Now", "Watch Now", "Buy", etc.)
Make use of eye-catching colors, faces and compelling visuals. This is your chance to grab audience attention.
Front and End Cards (e.g., opening and closing of your ad) with your company logo create a stronger lasting impression and aid recall better than ads that do not have them.
Keep it simple – From a functional standpoint, remove any disruptions such as Flash creative, sliders, Lightbox image galleries and pop-ups, as well as required log-in for entry to a mobile site
Consider a Combination of Ad Formats
By creating an inventory of ads in various formats, your campaign is prepared to be placed appropriately into a wider spectrum of mobile environments and in-app placements.  High-performance mobile ad formats to consider include:
Full screen Interstitial Ads
Interstitials are full-screen display ads that can appear at various points throughout a mobile app experience.  The app developer will pre-determine where these ads fit best within the user's experience, so they do not interrupt  the user and have the best chance of being seen and engaged with by the user.  Most often, interstitial ads appear at moments of natural transition within the app (e.g., between game levels, or moving from one in-app task to the next), at the very opening of the app, or at app close.
Video is captivating, and one of the most impactful ways to tell your brand story and stir an emotional response. Typically 10 seconds and 15 seconds in length, recent studies have shown that even longer mobile videos have garnered strong engagement.
Rewarded Video Ads offer the mobile user an in-app perk or benefit such as in-app credit, coins, an extra life, level advancement, free trial, etc., in exchange for watching the ad. Mobile game players, specifically, have come to rely on this value exchange during their gameplay, and look forward to watching these incentivized ads.  By making possible an in-app perk, the advertiser is building goodwill and positive brand sentiment while creating a moment for undivided attention.
The term "native" refers to the placement of an ad inside a mobile environment or app.  A "native ad" may be a display or video format, in-feed text ad, or custom experience that blends into the mobile experience.  The beauty of the native ad's elegant placement is that it "blends in" and is less disruptive.  Users who proactively engage with the ad are doing so because they genuinely want to (and not an accidental click).  This strategic placement acts as a quality filter generally resulting in a higher-value customer.
Target Broadly, then Refine with more Advanced Strategies
Mobile advertising provides the opportunity to reach a global audience.  A broad targeting strategy can raise awareness of your product or service and do so at high volume, while setting more specific targeting parameters reaches a more narrow audience, but perhaps more specifically suited to your services.  To start, consider a broad targeting approach, and refine and optimize as you learn more about where your best new customers are coming from. Broad targeting options include:
Device—target the platforms where your app is available
Carrier—different carriers appeal to various demographics
Geo-location—consider languages, local relevance, special offers, weather-related content, etc.
Demographics—consider age, income, education, etc.
Context—consider special interests and app environments
Choose Trustworthy Partners
Marketers who prefer the DIY route as well as media buyers and agencies, must choose a reputable mobile advertising network that is vigilant about protecting campaigns from ad fraud.  Any industry has  fraudsters who try to take advantage but your ad platform partner should be well equipped to prevent and detect fraudulent clicks from bots, as well as flag and stop all abnormal activity to ensure that your media budget is spent on very real campaign performance:
Ads that are 100% viewable
Ads that are delivered to premium and legitimate publishers
Actual human interactions, not bots
Real-time accurate data
Your mobile ad network partner should be able and willing to offer guidance on a range of topics that will ensure your campaign success for a lucrative and successful year ahead.  Stay Calm, and Mobile on.
By
Dale Carr, founder and CEO,
Leadbolt