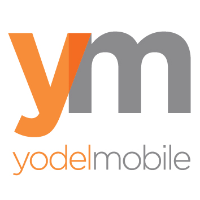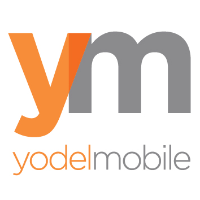 In this E-Interview, Yodel Mobile & team will discuss on the challenges faced by app developers/marketers. They have also shared a few handy tips for developers/marketers and a bit on what works in the business.
#In your experience, what are the common hurdles faced by app marketers?
One practice we see lots of app marketers engaging in is App Store Optimisation (ASO). While this is definitely a valuable activity, smaller apps find it difficult to move up the App Store ranks – which is no wonder considering that collectively there are currently 4.2 million apps in the Google and Apple app stores. Other methods of organic acquisition are often overlooked, such as Google App Packs – a tiled app result on mobile Google Search. Google recently released a report saying 27% of people discover apps through search – behaviors are changing; it doesn't have to be all about the App Store. We've seen great results from optimizing for other organic discoverability channels with not only significant increases in volume of traffic from these channels, but also the lifetime value of the resulting users. 
#What do you think is that one element that is often overlooked by app developers?
App developers often focus on the functionality and user interface of an app during development. The problem is that sometimes, no matter how nice the app is to use, the user may not immediately see the value the app can bring to them. You should never underestimate the short attention spans of new users – one confusing or bad run in the app is enough to discourage them from ever coming back.
We've seen simple mistakes, such as the absence of an onboarding journey or even apps which have been released with dummy copy written by developers that doesn't make sense to the user. It all adds up. There are so many things we can implement from a marketing standpoint, to increase retention and minimize pain points, that developers may not consider a priority. Even the implementation of systems that will help to increase organic discoverability are put to the back of the priority list. The product itself is not the only element to be considered. 
#Is there an interesting case study that has hooked you?
We recently saw a very unique approach to mobile engagement from POLITICO. Rather than send generic push notifications through their app, users could opt in to an EU Referendum tracker, which resided in – wait for it – Apple Wallet. Users were notified on live polling and results data, and breaking news alerts, and they were able to see further insights through graphs within Wallet. The experiment came from a desire to test whether users were willing to receive a higher number of pushes if they've specifically opted in to a particular topic. While they haven't shared any results for this, it's great to see companies getting creative and exploring mobile technologies in a unique way. 
#What tips do you have for indie app developers, given your vast experience?
You can never understand your users well enough – at any point of your app's lifecycle! Before app launch, market research is invaluable to understand where your app will fit into the market, and who it'll be most useful to. You might even find new uses for the app that you hadn't even thought of, which could end up contributing massively to your core value.
Once the app has launched, in-app analytics are vital for a couple of different reasons. Firstly, in-app analytics can help you to understand where the problems lie in your app: pain points, key features that are going unnoticed, retention rates. These analytics should have a significant influence on your app development roadmap. We've seen clients that weren't even aware they had a retention rate lower than 5% within the first 2 weeks.
The second reason for in-app analytics is to help with segmentation. Different types of users will behave very differently within the app. By understanding those segments, you can create highly targeted mCRM campaigns that will improve retention rates and lifetime value. 
#What advice will you give to mobile focused start-ups?
Liaison and co-operation between marketers and developers is absolutely key! We see companies that consider marketing and development to be completely separate. It's so important that the marketing and development teams have frequent and open communication – including education sessions that can help the development team to see the value of implementing marketing elements such as push notifications, onboarding and review management.
Customer service and feedback teams should also be part of this communication. Feedback should be shared with the marketing and development teams to help them understand not only what the core value of the app is in the user's mind, but also the priorities for ironing out the flaws. Making decisions based on what you as a developer or marketer think people want rather than asking them could mean a lot of time and money could be invested into something that no one wants. 
#"Lifetime value" & "ARPU", how important are those metrics to app marketing future?
These are two metrics that we consider vital! Radium One recently released a report saying that high-value users engage with apps 4x more than the average app user, and that just 17% of users make up 85% of all revenue. Every marketing activity an app engages in should be measured, at least in part, in terms of these two metrics.
We so often see apps that focus on their acquisition numbers without considering how many of those users actually use the app after download. According to Quettra's mobile intelligence, the average app loses 77% of its daily active users within the first 3 days of install. Lifetime value and ARPU should be front of mind for all acquisition activity – optimize towards the activity that is producing the most valuable users for your app, or you'll find you've wasted a whole lot of money on those downloads!
We also see apps driving a huge number of users into the app through paid media, without doing anything to help the user understand why they would want to use the app. More of a focus on lifetime value and ARPU can help companies to identify the drop off points within the app and fix them – whether that be through onboarding, in-app messaging or feedback management. This avoids the common practice of paying to drive users into an app which hasn't considered the user experience at all.