Devin Sheridan, Director of Accounts, Oplytic is here with us to walk through us on online performance marketing and clarify this marketing concept.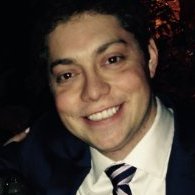 Although this concept is gaining more and more popularity every day, it is very common to not know quite exactly what it is, or to confuse it with other related concepts, such as affiliate marketing and its advantages and disadvantages for agencies and advertisers, for you to be able to really evaluate whether it is a solution that could be useful for you. Ready? Let's go!
How does online performance marketing work?
Online performance marketing works by having a company that agrees to payout an advertiser for promoting their product and service whenever a specific action is completed. Typically in an online performance marketing campaign these payable actions are either sales, leads or clicks. For example let's say Proctor & Gamble has a new app they want to promote that offers all kinds of online coupons for their brands. In order to incentivize advertisers to promote the app they may offer a payout for every person an advertiser drove to download the app, and then use a coupon.
Do you provide any reports on the performance of advertiser's program?
Yes, using the example above Oplytic would offer reports on how many downloads each advertiser had driven, as well as reporting on which advertiser downloads resulted in the most coupons being redeemed. This way P&G could calculate the ROI spent which each advertiser and be able to optimize their spend accordingly. Oplytic works with our clients to figure out what Key Performance Indicators are most important to them, and then provides the necessary reporting in our online interface.
Can you walk us through what type of performance ads are available to mobile advertisers?
Traditionally most mobile advertisers use banner and display ads for their campaigns. However within the last few years video ads have really taken off. Typically these ads are in-app and short in duration, giving a concise overview of the offer and it's benefits.  Recently our Oplytic reporting has shown great conversion rates with video ads and many times this reduces the overall acquisition cost to the advertiser versus a traditional banner/display campaign.
One of the other things that adds to the complexity of mobile advertising is that it actually assumes two forms, mobile web and apps. From your experience what's working better these days?
That's a fantastic question, and part of what makes working in the mobile advertising space both exciting and challenging. While over the years more and more of consumer's time is spent in apps, a large percentage still prefer mobile browsers and that is unlikely to change anytime soon. Therefore a well-rounded mobile marketing strategy should include plans to reach users in both ecosystems.  As to which is working better it really depends what the advertiser is trying to accomplish. Typically apps work better when an advertiser's goal is to retain users and create a unique customer experience. However if an advertiser is looking just to push general brand awareness, or promote a specific one time offer, a mobile web campaign may be a more effective and cost efficient option.