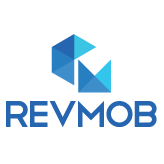 With so much buzz & attention shifting towards mobile phones & tablets, the mobile advertising space is seeing a sharp upward trajectory. Here's an interview of RevMob on how mobile advertising as an industry is evolving. Below is the interview & here's the interview.
For those of us that aren't familiar with RevMob, please tell us a little more about your company and core offering.
The creators of hit app Ant Smasher founded Revmob to monetize their games because they were unhappy with the solutions available at the time. They could not find good eCPMs and most of the adnetworks did not care about user experience and would make users unhappy. Revmob was created to revert that situation. At the same time, we help advertisers maximize their ROI.
Revmob was founded by app developers, for app developers. Our mission is to help devs turn their apps into businesses and we are lucky to have helped thousands of them so far.
On the monetization front, how do you maximize yield and fill rates for publishers?
1) Our Account Management teams work closely with publishers to understand their traffic and bring the best possible results. We assign our top publishers with an AM that has their best interest always in mind.
2) We work with direct advertisers as well as agencies to make sure we always have a comprehensive inventory of ads. Our fillrates are usually 99% or more for most countries and OSs.
3) We have an in-house Data Science team that is dedicated to developing and improving our proprietary algorithm that helps to maximize our publishers' results and leaves almost no impression un-monetized.
Fraudulent Publishers – What challenge that you are facing to prevent those and provide advertisers with valid traffic?
We run automated checks all the time, and our AM team is prepared to spot and deal with any suspicious activity right away.
Do you think the development of mobile native advertising has changed app monetization?
Definitely. Although there's still some debate on how to properly define what native ads really are, we have always believed that ads that blend into the user experience are always a better option. RevMob has actually been on the forefront of this with our native button, which has been available for a few years now – and it's always been a top earner for our publishers.
Some key trends that will drive the industry in the next 12-18 months
As we know, mobile is still undeserved by advertisers (the KPCB/Mary Meeker report supports this) and we expect that more and more companies that are used to rely mainly on traditional media will start to shift their budget toward this opportunity. We expect this to be a key trend over the next years.
The rise on adblockers should be an issue – it is in fact a wake-up call for advertisers to deliver ads that are relevant, entertaining and relatable. And also, to put the user in control – no one wants to be interrupted anymore.