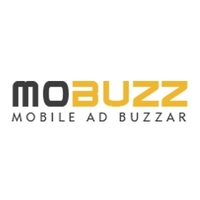 As we're in 2019, It's time to look forward to identifying the key areas in mobile advertising and app marketing trends that brands and agencies should be aware of.
Let's take a look at what our industry experts had to say on mobile advertising and app marketing trends in 2019.

Kirill Krainov, Digital Marketing Manager at Messapps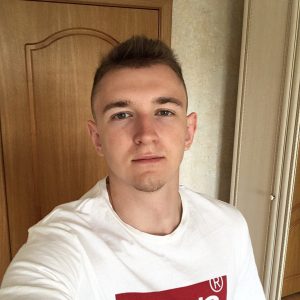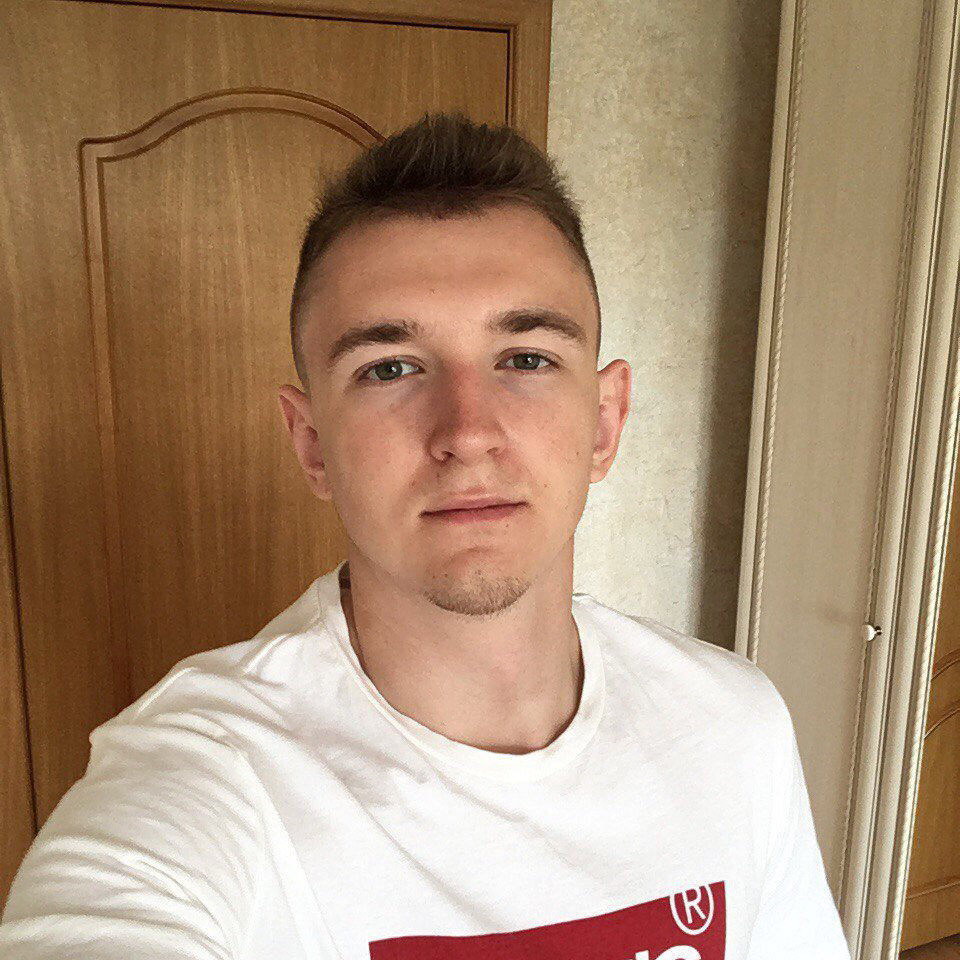 UI/UX Design trends in App Development for 2019

3D and isometric illustrations
I see an active use of 3D and isometric illustrations. That's an awesome tendency. Also, gradients approved by Apple and Instagram are still alive. And our designers continue to use this direction and research how we can combine it in our projects. As we see on Dribbble, people experiment with liquid, geometrical asymmetric figures.

Animations
As we used to think, animations are aesthetical parts. However, this year proved their necessity as helpful tools in UI.

If we talk about mobile apps, I think in 2019 current user stories may be diluted with animations because they have all chances to be an important part of progress visualization. For example, animations allow a user to understand what stage he is on right now and how he's got there.

Micro-interactions
Now micro-interactions that are used to create subtle visual effects matter, too. These are small indicators that tell the user he's done his task right. I think all people want to know they do some actions in the right way and be sure in it.

Users wish to see micro-interactions often. They bring absolutely new visual experience. Today, micro-interactions become a new standard because the number of apps with these animated features grow actively.
Venkatesh C.R., CEO at Dot Com Infoway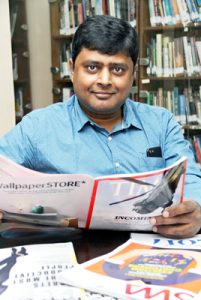 Laurie Galazzo, Inbound Marketing Manager at Apptweak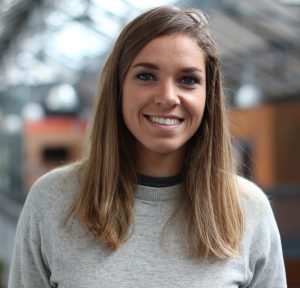 Sujoy Ghosh, Director at DataCultr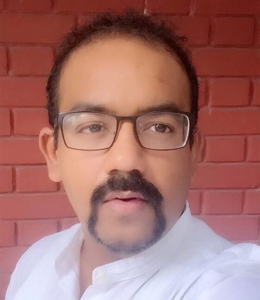 Mobile Advertising has only been advancing with time. Audiences spend much of their time on their smartphones, so it's essential to put your products or services at their fingertips as often as possible.

We see various new trends which are likely to be at the forefront of Mobile Advertising

Android Instant Apps: Instant Apps are the next step in app evolution, a universal Android solution that brings the speed and power of a native app with the ease and immediacy of a web app. They look and operate just like any other app installed on your phone, but you don't need to download anything. This form of delivering content makes it easier for companies to increase engagement with their app. Moreover, Instant Apps don't have any technical limitations, and developers can deliver things like account signup, purchasing, and videos, just like they would in a regular app. However, Instant Apps can be specifically targeted, so a developer could choose to deliver a certain portion of their app to a user at a specific time. That would effectively "lock" the rest of the app until the user decides to download the full version.

Mechanisms to reduce & eliminate Mobile Ad Frauds: Mobile ad spending is growing tremendously and it's no wonder that mobile ad fraud continues to increase as well. Losses from mobile fraud are estimated in billions. The amount of preventable fraud is likely even higher. When industry players find a solution to combat one form of fraud, fraudsters come up with new and increasingly sophisticated ploys. As a result, fighting fraud is an on-going battle that is fought in waves. Click Spamming, Click Stuffing, Domain Spoofing, etc. are some of the examples of mobile ad frauds. It is time for the industry to move faster than the fraudsters to stay a step ahead of them. There is a need to incorporate such mechanisms that can help detect, reduce and eliminate mobile ad frauds.
Ayush Jain, CEO and co-founder at Mindbowser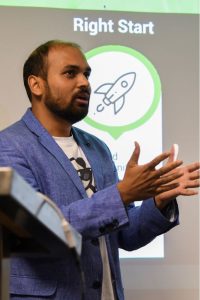 Mobile Advertising Trends In 2019

We have observed a rapid advancement in technology in the past couple of years. These advancements have rendered traditional marketing strategies a little less convenient and have given rise to new and enhanced digital marketing strategies.

Mobile advertising has been one of the most widely used marketing strategy, and why shouldn't it be? Gone are the days of sticking fliers on the trees, painting benches at bus stops with advertisement, it's time to be omnipresent, anyone with a mobile device should have a taste of your brand.

Year after year we have seen a new trend in advertising coming to life, let's see what emerging technology will give rise to in 2019.

Augmented Reality/Virtual Reality
William Arthur Ward once said, "If you can imagine it, you can achieve it."
It's not just a quote anymore, AR/VR has given us enough power to bring our imagination to life.
People only remember those ads which were interactive enough to hold their attention.

Current media puts a constraint on the amount of interaction one can have with an ad, but, AR/VR has surpassed all those limits and have provided users with interactive ads that go way beyond the traditional ads.

Anything can be put up for a display now- be it your new furniture or your next holiday. This is just the beginning, who knows, by 2025 you could see an ad on VR and place your order right from there, or have real time notifications popping up and you'd have the option to choose what to do with them, it could be the best replacement for facetime, integrating VR with your video calls, holographic projections as real and interactive as if the person was standing right in front of you.

After Apple launched its ARKit last year in WWDC 2017, leading voice, video and broadcasting platform Agora.io has managed to integrate it with their platform to create an augmented reality video conference system.
Microsoft's hololens has been able to bring holograms to life, this let's people interact with each other in real time and can watch and work on objects in 3D.

Artificial Intelligence & Machine Learning
There are specific times when your target audience is most active and the amount of engagement with your ads at this point is at its peak.Advertisers need to analyse data to figure out this peak time when the user interaction is maximum in order to capture their attention.Now the problem that every marketer faces is that there is a mountain of data and there is comparatively lesser time to analyse it and narrow it down on the demographics, their preferred time to watch and engage with the ads.

This is where AI/ML comes into picture, it does all the work of keeping a track of user's interaction with your ads, keywords they use and accordingly predict what's the best time to display ads that will get maximum user interactions. ML can work wonders by analysing all the data. This in turn helps to start predicting the best times to display an ad and help run optimized marketing campaigns.Using data predictions from AI/ML, marketers can only direct those ads to user's newsfeeds which are of interest to them. For instance, when we listen to songs on music streaming sites, we get suggestions of similar songs based on our search history.AI/ML might just give rise to artificial entrepreneurs, they might be able to observe and identify a market opportunity and come up with various strategies to satisfy the market need.MediaGamma an AI technology company which uses Machine Learning and Data Science to help digital clients understand user behavior, won a grant from the UK government's innovation agency to develop AI that can generate text and images for the targeted ads."We could have a banner ad specifically tailored to a person's tastes," – Wang, co-founder of MediaGamma mentioned at the event.Our favorite online streaming platform Netflix has been showing the users what they need to see, it uses AI to predict it's users choice and recommend shows accordingly. No wonder they have got everyone hooked on to their platform.AI/ML is going to ease a lot many things for all the marketers and advertisers.

Chatbot
We are living in an era where we text more than we speak, but we can't have someone on the phone or sitting on a computer 24/7 to have a conversation with everyone.We have a better solution, Chatbots! They are taking over the customer service.Let's face it, customer service is one of the most important aspect of a user's journey. Better the service, loyal the customers.All a customer really wants is a direct line between their problems and their solutions.Marketers can use Chatbots to their advantage as a communication channel to solve customer issues, promoting events and offers and many more things.Chatbots aren't just limited to customer service, utility bots can be used to order takeouts, placing orders, or book a hotel room or an entire trip.It's totally up to you what functionality you would like your chatbot to have and what customer needs you want to cater to.Imagine if your brand could talk, what would you like it to say? And most importantly, how would you like to say it? As cool as Chuck Norris, right? That's what you can develop your chatbot to be.If you're a coffee fanatic, you already must be aware of the chatbot Starbucks has been using in its app. It has made it incredibly easy to order your favorite snack or coffee with the exact cost and time it will take to prepare your order.Staples has developed a Facebook messenger bot in partnership with IBM's Watson which makes it convenient for the customers to order, track and return their packages, you can even check if the item of your interest is in stock or not.

GDPR
Users really like to experience something that is personalized for them, but what they also value more than anything is the privacy of their data.The authorities in European Union established General Data Protection Regulation for protecting users from data breaches, identity theft and other forms of cyber crime.Mobile marketers usually have a global audience, and if some of your audience hails from one of the 28 countries that make up European Union, then you need to comply with the GDPR.Marketers need to be completely transparent about how they are going to use the data they are gathering from their users, they need to get users' consent before they even begin to gather data, no more pre-checked boxes.If your company faces any kind of a data breach, it's your responsibility to notify your customers about it.

Internet Of Things
IoT is a blessing for marketers who can come up with strategies to target connected devices to give their consumers a seamless experience. IoT gives marketers a chance to build their brand, voice their opinions at the right time and at the right place.IoT can be used by marketers for real time interaction, gathering insights about customers journey, their buying behavior. A lot of data can be gathered and analysed to predict customers' experience and buying preferences.And since all of the devices will be connected, marketers won't have to put much efforts in deciding which device to promote or engage the customer on, whichever device seems the best for a particular ad, the user would see it on that particular device.One of the best examples of IoT is Amazon's Alexa powered Echo.You can get a feel of what it's like to be Tony stark living with Jarvis. Your very own personal assistant, who take voice commands from you, play music and even order food.

Conclusion

These emerging trends can work wonders if utilized properly, marketers need to think about how they can use this immense power to their advantage and lead their business or company towards rapid growth. Uncle Ben was right all along, "with great powers, comes great responsibility".
Alina Nikolenko, Team Leader at Adexico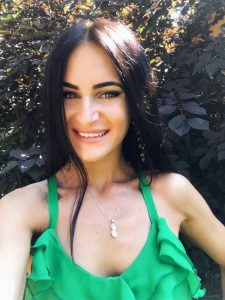 2019 will be very interesting year regarding new advertising trends and technologies, especially in mobile area. Bigger device screen sizes, flexible screens, projection features and faster internet speed will force us to become more creative and think out of the box.

I personally see increase in usage of chat bots. Together with AI integration and new super accurate targeting possibilities chat bots will be definitely in the spotlight.

Regarding in-app advertising we will continue to see raise of video content which will become more and more high quality and with personally targeted content.

Major of social marketing will continue to be based on influencers, but their ad material is moving to native approach.
Oriol Claramunt, CEO & Co-Founder of Moberest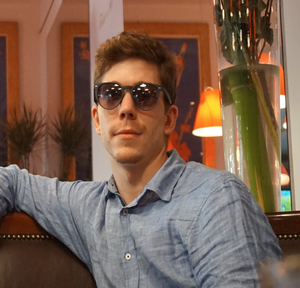 "This 2019 is going to be a strong year for health related applications. Thanks to AI and augmented reality we'll see important advances that will ease us our day by day even more. Furthermore, betting apps will keep a relevant role in the market.

We're sure that this year Android will carry out important changes involving their policies to clean up the Store from zoombie apps and will accomplish a huge quality improvement in all of the published content.

Regarding profitability and sales, the tendency shows that social games will keep dominating the market. However, as to users participation and involvement, which may be more interesting for advertising, partners and investors, social apps get the leading position. Every day more social networks or communities appear, targeting a more specialized and specific public every time, filling this still quite unexploded market niche.

Finally, we believe that this is going to be a good year to work with Search Ads from Apple, since its international launch they'll have gathered usage metrics and they'll keep optimizing the tool to supply results every day more similar to Google Ads. (At the same cost, let's hope).

Jonathan Muschel, Director of US Accounts at Moburst
Alberto Scioscia, Business Development Manager at Woobi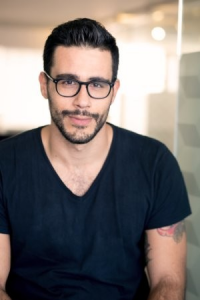 In-app ads.txt & ads.cert

We can not deny the progress there's been since the release of The IAB Tech Lab's ads.txt
program, currently available for desktop publishers only, but, with it's in-app format coming
soon, we should take a look at its current statistics and the impact it had, so can can have an
indication as for what to expect after it's in-app debut.

So far, after having roughly 44% of publishers selling digital ad-placements adopt the
initiative and according to an article shared by 3rd party verification vendor Pixalate earlier this month,
out of the recorded transactions, ads.txt managed to ower ad-fraud by 22% up until the end of
Q3 this year showing a 12% increase since the prior report at the end of Q2 2018.

The numbers alone make it a huge step towards a fraud-free ecosystem, and we can't wait for
it to available for app developers.

It's newest version, ads.cert is the IAB's upgrade to ads.txt, as per Digiday… "it uses
cryptographically signed bid requests to show the path of inventory and authenticate that
inventory"

Taking one more step towards a more transparent transaction, it adds another layer, validating
the information passed between every stop throughout the supply chain, certifying data is not
being manipulated.

The adoption of ads.cert will take a bit longer as all parties involved need to upgrade their
tech infrastructure from OpenRTB 2.5 to version 3.0, which for DSPs and SSPs, means a lot of
engineering costs in order to support this latest version.

Augmented reality (AR)
US adults are currently averaging, roughly, 3 hours and 35 minutes a day on their mobile
devices; It's safe to say AR will only help increase the usage as new apps surge everyday, not
only social or pass-time apps, there are endless ways to leverage AR in our current lives,
productivity tools we can use at work, while doing groceries, buying furniture for the
house… All of these new apps will generate tons of creative ways for brands to present their products and
reach their consumers.

Augmented reality and VR might prove to be the most attractive and fun environment for
brands to engage their consumers through interactive ads and branded content, we've already seen
the success of Pokemon Go in 2017 and how viral it went, I never played the game myself but I did
witness people catching pokemons all over, any brand would have like to sponsor a spot,
provide a themed "pokeball" perhaps and help that user catch its prey…just saying.

About Woobi
Woobi is an award-winning company, helping brands distribute their video content and reach
their target through meticulous placements within games and entertainment platforms.