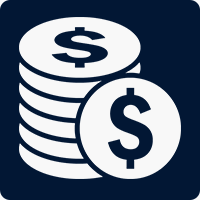 A seasoned mobile game app developer, regardless of his skill and talent to create highly original and engaging apps, should never fail to pay attention to the other aspects of his app development campaign. After all, regardless of whether your app would be the next big thing or not, if you don't know how to monetize it, it would simply defeat the purpose of developing them in the first place. Unless you're that generous and don't need to earn revenue from your apps in order to keep practicing your craft, that is. With that said, here are the best 5 gaming app monetization methods you can apply once your app has gained loyal and dedicated users.
In-App Purchases
This is one of the best monetization strategies that most experienced gaming app developers employ. Most of the time, they do this by offering certain in-game items, third-party apps, and other products to your users. There's no harm in offering these kinds of purchasable content as long as they're not intrusive to your users.
The Freemium Model
This is another effective way to monetize your app as it involves offering a free, limited version of the game while locking its later stages. Of course, the more advanced stages can be the premium aspect of the game. When opting for this, though, make sure that the additional features and content you add are really worth being labelled as premium.
Discounts
A lot players are easily attracted by discounts, especially if they are applied on the items and content that they've been eyeing for long time. Many successful apps actually offer regular discounts, and the increase in their revenues during such times only serve to highlight the efficacy of this form of game apps monetization.
Real Money Gaming
The notion of offering the ability to purchase in-game assets and items using real money may not be totally legal in a lot of countries, but there's no denying the fact that it's very profitable. This is why as long as it is well within the bounds of regulations and laws that you need to adhere to, you shouldn't overlook this kind of gaming app monetization technique as well.
Cross-Marketing
This is all about taking the time to contact and form marketing arrangements with other game developers. For instance, you can agree to show advertisements of each other's apps to your respective users. What's great about this is that you can also establish and develop better relationships with your fellow app game developers this way, which only ever leads to better earnings in the long run.