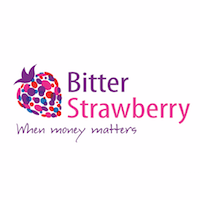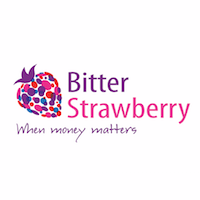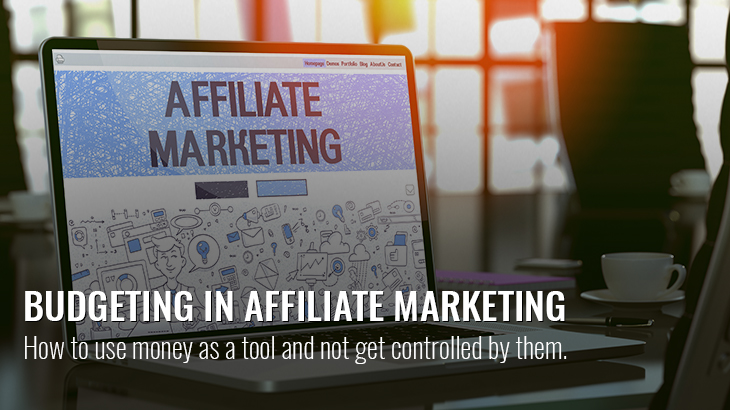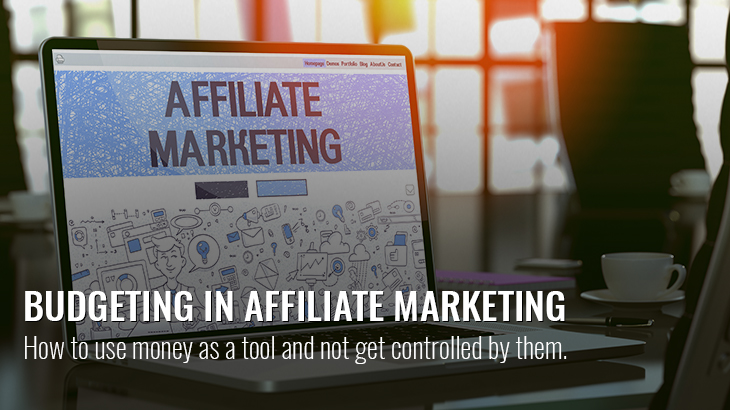 The million dollar question: I want to become an affiliate marketer, but what budget should I start with?
Effective budgeting is what fuels successful companies, so also Affiliate Marketers. Successful affiliates budget accordingly, starting with the overall budget, broken down into campaign budgets. The overall budget it's important because it gives you an overall capping to work with and this way you will have control also over your personal budget. The most important rule is to make sure your personal budget is less than your overall budget, in that way you have enough funds for re-investing into diversification and scaling.
You should look at your affiliate business like a stock portfolio, you need diversity in order to have cash-flow. Most successful affiliates dedicate a percentage of their overall budget to testing new campaigns, another percentage for scaling high ROI campaigns and the rest to keep rolling the "safe" campaigns.  If you are just getting started you need to focus on testing just one campaign at a time, but not exceeding the budget allocated for that particular campaign. There is a safe way that you can take, our global SmartLink that will provide automatic campaign optimization, the most complex targeting on the market and solutions for any miss-targeted traffic. All of this is done through our Performance Benchmarked System, which redirects traffic through more than 16 parameters such as country, device, ISP, connection type, etc. always pushing more volume to the offer that has the best C.R & EPC. You just need to sit back and enjoy the results! In this way you obtain the needed amount of liquid capital that you will need to scale up using the HybridLink, for complex targeting, or to focus entirely on specific campaigns with no dynamic payouts in the MarketPlace.
We test thousands of offers every day at the same time, but if you are just starting you should begin testing them one by one, not all at the same time, like we mentioned before. A decent initial budget is around $5000, so you can use around $4000 for creating campaigns, but you still have $1000 to test other offers and afford doing mistakes. For sure, the bigger the budget, the more tests you'll be able run. But, if your budget is only $300 and you have to spend $99 a month for the tracker, and $50 for hosting, you'll have only $150 testing budget. In general, for the cheapest and low quality traffic you pay 2$ for 1000 clicks and you will be able to test 2 campaigns max with that traffic. For quality traffic you pay around 8-10 $ for 1000 clicks and if you count also the 10% difference in click between the source and the offer, another 5-8% traffic outside the target you will not have a lot left to optimize. So, you either consider the lower CPC or increase your budget from additional sources. But, keep in mind that testing it has a high importance.
Basically there are three different variables where you should use testing: offers, landing pages and ads. The difference between a successful affiliate marketer and a newbie depends also on how many of these you are able to test. And the difference is made by the budget again. But you can fight the limitation of the budget with a good strategy. And we can help again! Our free platform delivers performance, 12.000 highest conversion direct offers, optimization and last, but not least, custom guidance from experienced Affiliate Managers. Make an account and your dedicated Affiliate Manager will contact you to ask you for more info so together you can make a custom strategy depending on your traffic source and budget.
Start with the right GEO's for you!
Generally, in online marketing, geos are defined in Tiers. There are 3 major ones: "Tier 1" geos which are considered to be the most competitive and generally have the highest rates, "Tier 3" geos which are less competitive with smaller rates and "Tier 2" geos that are somewhat in the middle.
If you're asking what classifies them as most competitive, or less competitive, here is a short comparison:
Tier 1 geos are more regulated, especially in regards to carrier billing flows, due to the maturity level they reached over time. Most affiliates run them for their more than average –to – high payouts. Among the Tier 1 countries we can name Austria, Australia, Canada, France, Germany, Italy, Ireland, Spain, UK and USA.
Tier 2 & 3 geos are not that much targeted by marketers, but their markets are still growing. Payouts are not nearly as high as Tier 1 countries, but due to the market expanding you can get conversion rates of up to 1/10. This makes Tier 2 & 3 countries a good way to start, as traffic is way cheaper compared to Tier 1. But that shouldn't mean you have to disregard Tier 1! Once you have a critical budget to target Tier 1 countries, include them in your mix! If we would name a few Tier 2 countries these would be: Argentina, Bahrain, Brazil, Bulgaria, Chile, El Salvador, Ecuador, Ghana, Honduras, Japan, India, Indonesia, Malaysia, Romania, Paraguay & Portugal. If we made you curious about Tier 3, here are a few examples: Iran, Kuwait, Sudan, Saudi Arabia, Yemen, Iran, Syria & Zimbabwe.
In general, it's good to test 10 geos, pick 3-5 best ones and scale up your traffic sources without adding new ones, just clone your campaigns. Some Traffic Sources have predefined rules to limit campaigns on a specific targeting, so by multiplying your campaigns can get you additional volumes.
As we mentioned earlier, you should start with geos that are easy to convert. For example, if your starting budget is $1000 and you're able to break even, you can have two choices. You can run a campaign that pays out $100 and you will have 10 conversions. This is good. On the other hand, if you run a campaign that pays out $1, you will have 1000 conversions, you will earn that same amount of money, but the most important part is that you will have more data. What you can do with it? You can do more split-tests and you will learn affiliate marketing. This is playing smart.
If you have a low budget, you should choose offers with $5 or $10 so you give yourself enough time to be convinced your campaign is set up right and that everything is tracking properly.
Preservation of budget is key to everything, but there's no high reward with small risk. While for CPC doing brokerage and selling at a higher CPC brings you ROI (if you have good connections), when doing CPA, CPL, CPI, users interest is the decision maker here. So setting a budget that allows you to collect actionable data on is crucial!
One more important thing! Be sure to always ASK what are the top geos EVERY DAY! There are opportunities that come and go fast, you don't want to lose them! Register to our platform and you get a daily email with top geos and offers and your life becomes easier.
If you're a publisher and you're not equipped with geo-targeting or carrier detection tools and you don't want to send traffic altogether, but to advertise more efficiently to your visitors in the countries that have the best performance, let us know. We have a custom solution to only serve ads to your most eligible for conversion users, while all the rest of your visitors enjoy your quality content.
If you do relevant testing, our advice is to search out new traffic sources, maybe even consider FLAT BUYS from new traffic sources.
Keep an Eye on the Billing Flow
Focus on lower payout offers & easy billing flow. Despite the Psychological Effect high offer payouts have on you, you actually CAN make a ton more money with them! The Conversion Flow is the most important to look for when hunting for offers.
While high-payout offers delights you with having fewer sales to generate to reach good payments, the higher the payout they offer, the more complicated the conversion flow is.
While converting on high payout Tier 1 offers is quite tricky and requires serious budget & a lot of testing, Tier 3 countries have opportunities such as Single Click Flows offers. The user lands on the offer and has to click "I agree" or "Subscribe" and you are in the game. Vietnam, Thailand, Mexico and a big part of Arab countries are a gold mine if you know how to work them out properly.
Keep in mind that not all the best offers for you will have a high payout. You can have a profit of 10K by running $50 offers. The payout is not always an indicator for the best offer. The most important part is the conversion. If the clicks are cheap and the offer converts well, it can be surprisingly good.
That's all for the moment, guys! Most important is not to lose your focus and don't set as your only target to be becoming a millionaire in few months. Give yourself time to learn, use your budget smart and if you have questions, get in touch, we would love to answer them!
What are you waiting for? Register at BitterStawberry  & Start a Perfect Campaign Now!