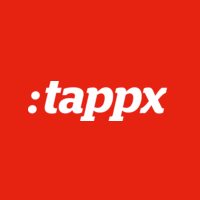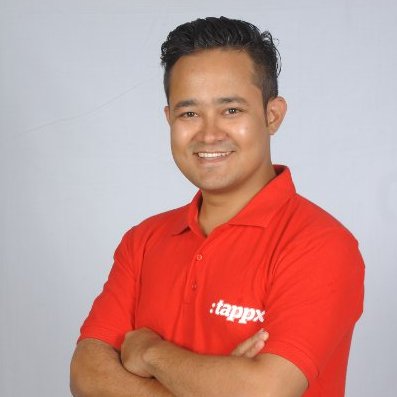 Jitesh Bisht of Tappx, Business Head, India Office has 5+ years of experience in mobile advertising, analytics, business operations, consulting and product management. He has managed national and multinational clients ranging from sports, news, social content publishers to top grossing game developers on Android and iOS stores. Currently, he is heading the India office for Tappx and unlocking new business opportunities in the APAC market.
Please introduce Tappx to our users.
Tappx was founded in 2014 and started business as a free cross promotion platform for developers. Via the platform, we are connected with ~11k direct publishers. Since start of 2016, we ventured into mobile monetization and are already working with big names like Cheetah mobile, Zepto Lab, Etermax, etc…
How do you differentiate other Ad Network Mediations with Tappx?
Tappx is a platform that understands the need of developers, irrespective of the size and grandeur. We eye at building a simplistic platform that cater to post development hassles – monetization and user acquisition. The underlying belief is to make life easy via dedicated support by our team not just in terms of tech, but also advisory support which is easily approachable.
What kind of services/offers do you recommend to app developers with a shoestring budget to acquire users?
Free User Acquisition – We believe that developer community is a very strong base that can utilized to acquire new users by simply exchange ads on the platform like Tappx.
Social Media Marketing – In the age of smartphones, another important marketing tool is social media. By creating relevant handles and spreading the word effectively, we see successes like Color switch.
How best you are in app monetization when it comes to developers who looking to maximize revenues from their apps?
For developers with apps of varied sizes, Tappx connects them with multiple high-quality demand pools. Our system programmatically picks up the high-yielding demand pools exclusively for the traffic through machine learning. This ensures that the developers get maximum returns on their properties just with one connection. We also offer the developers flexibility to choose the integration method – SDK, S2S API, JS Tags or RTB as we understand the tech hassles.
What gets you excited about the future of the mobile ad network platform?
The future of mobile ad networks seems more flourishing, than ever before. The obvious reasons are related to the constantly growing efficiency of mobile ad campaigns, if compared to display advertising niche. I think that mobile ad networks will begin to specialize to survive, differentiating by pricing model/geos/format/targeting/audience or vertical, etc.
Mobile is all about engagement & re-engagement because majority of the users are app tourists and do not return after installing/downloading. Any network which can drive engagement, increase LTV, get quality users, give value to end -consumers through quality targeted campaigns will win.