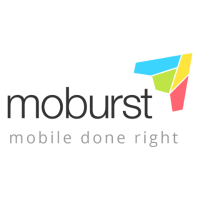 For a fascinating dive into the world of mobile marketing, check out this week's Blog talk discussion. The interviewee is Gilad Bechar, Founder & CEO of Moburst.
The interview hits on a variety of hot topics including the advantages and disadvantages of mobile marketing, industry best practices and more. The subject of mobile marketing but also has some great insights and marketing advice for experienced marketers as well.
1) Can you please introduce yourself us on company name?
My name is Gilad Bechar, I'm the Founder & CEO of Moburst, a full service, global mobile marketing agency that helps companies grow their mobile business.
We offer a unique, one-stop-shop for all things mobile with our services ranging all the way from Mobile Strategy and Product Refinement to Creative, App Store Optimization (ASO) and Media Buying (User Acquisition). Despite only being around for 2.5 years, we are already working with global brands and startups to the likes of Google, eBay, Gett, Fiverr, Pfizer, Sony Music, NYFW, hotels combined and more.
Moburst has offices in New York, San Francisco, Tel Aviv, Brazil, Argentina and Mexico.
2)  What do you focus on in order to reach your goals?
Moburst's primary focus is, of course, our clients. Everything we do, we do in order to empower brands and startups to succeed in the mobile market. We combine creativity and innovation, employing a staff of professional superstars as well as developing proprietary tools to give our clients a competitive edge in the app stores.
3)  What is the main goal of ASO?
With more than 3 millions mobile apps available in the App Store and Google Play, the competition is getting harder every day. App Store Optimization is a collection of techniques and strategies aimed at two main goals. The first is increasing discoverability, pushing apps higher in SERPs (search engine result placement) for relevant keywords. ASO is, in fact, the most cost effective tool for generating quality organic traffic for your app page, as it brings the most relevant and loyal users. They looked for a solution in the app stores, and you're it.
The second goal is increasing the download conversion rate by optimizing the app page in the app store to drive users to install the app.
4)  How does app monetization help developers drive revenue?
Unless your app is a brand app or an extension of an existing service, app monetization is your main source (if not the only source) of revenue.
There's no shortage of monetization techniques out there. From subscription based to in-app purchases and ad space monetization. The challenge is selecting the most effective monetization for your app, depending on the category, target audience and platform.
5)  what are the common hurdles faced by app marketers?
As I said, the app stores are full of apps. There's an app for just about everything and anything. Competing in such a market is getting increasingly harder, as users get impatient and quickly lose interest in the apps they install. All while user acquisition costs just keep climbing. App marketers face many challenges – from campaign performance measurement, discrepancies in available app store data, to under-investment in ASO and misguided product strategy. Our goal, as a mobile marketing agency, is to give brands and startups a "shortcut" to the top of the app charts by leveraging our experience, technologies and tools to overcome the hurdles app marketers face.