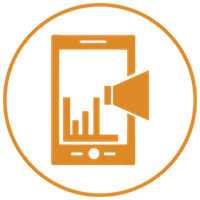 Among advertisers on the top app-install ad platforms, curiously, there are only a few apps that overlap. That's according to a new Sensor Tower Q3 "Mobile Advertising Atlas," which tracks "share of voice" leaderboards for these platforms: Facebook, Instagram, Google and Pinterest.
Each of the leaderboards is relatively distinct. Only Amazon, HBO Now and video streaming app Live.com are present on three of the four lists. Pinterest is the outlier vs. the others because it features mostly retailers and a high proportion of traditional brick and mortar stores, which are not present on the other lists at all.
Key highlights from the report include:
Netflix entered the top 20 advertisers on Facebook's ad network in Q3, based on share of voice.
Wish overtook Amazon on Google's ad networks to become the No. 5 advertiser there by share of voice heading into the 2016 holiday shopping season.
Lyft was the No. 1 advertiser by share of voice on the Instagram ad network in Q3.
Another reason, as Sensor Tower points out, is that "Facebook is cross-promoting Instagram heavily, trying to move more legacy FB users to Instagram."
Given its different use case, Pinterest has attracted lots of retail advertisers. This is really the only one of the four app-install platforms where traditional brick and mortar stores are present in the top 20. However, Sensor Tower said that fewer traditional retail stores were in the top 10 this quarter vs. last.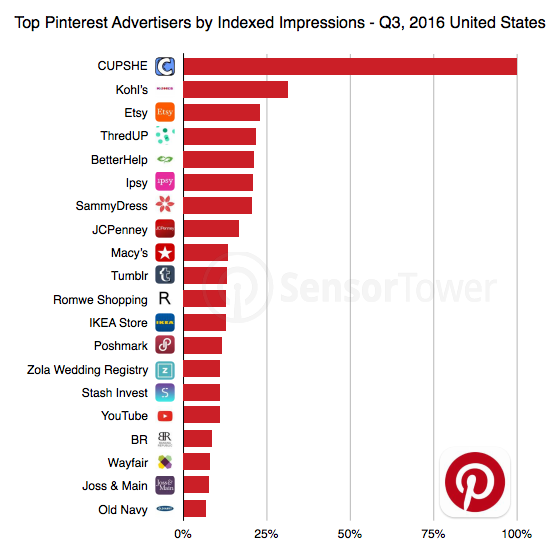 Indeed, the company's report shows a great deal of volatility among top app-install advertisers from quarter to quarter.