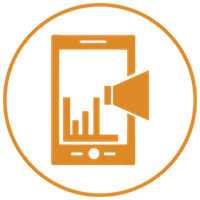 Creating a successful app is easier said than done. With competition growing and app user expectations evolving, making your app a stand-out can seem increasingly difficult.
This advanced, comprehensive guide  by buzinga covers everything you need to know about app analytics and marketing. In it, you'll receive a thorough mobile run-down, including:
A review of marketing basics
A deeper look at the critical metrics for measuring app success(including how to track them and what the data means)
A comprehensive reading list, including additional resources featuring examples of brands running smart & sophisticated marketing campaigns
Plus, get hands-on how-tos, such as:
Ways to run better acquisition campaigns & develop buyer personas
How to use behavioral & profile data to gain a complete view of your users (in-app and outside of it)
The key to create engaging push & in-app messaging
How to put together a highly-personalized marketing campaign.
All you need is one copy on hand to answer your most pressing app questions. Just download the guide – The Advanced Guide To Mobile Apps Marketing & Analytics