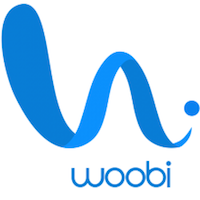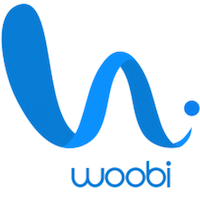 Author: Ben Lifshits, COO, Woobi
Digital video advertising has gone through phenomenal growth this year and shows no sign of slowing.   As consumers venture even further into online and mobile channels, more and more brands are jumping on board and adjusting their marketing budgets accordingly. In the US, nearly three-quarters of marketing and media buying professionals are planning to move funds out of their TV budgets to increase spend on digital video advertising, according to the Interactive Advertising Bureau.
As 2016 winds up, here's a look at five key trends that are enhancing the scope and driving the transformation of digital video advertising.
Shift from "mass spray & pay" to personalized ad experiences
Users today expect their ads to be not only relevant to them, but enjoyable. If they aren't, they simply click out, or worse – get turned off by the brand. "Reaching" the user just doesn't cut it anymore. Advertisers are realizing that well-targeted video ads rivet the user's attention, engaging with them in such a positive manner that it creates a meaningful experience and affinity for the brand. Although seeing a video ad for the first time rarely leads to users immediately clicking on 'Buy', the positive feeling elicited for the brand strongly increases the chances of them eventually becoming a customer.
Fewer budget dollars going to traditional TV/digital and more to in-app advertising
According to PricewaterhouseCoopers, online advertising will surpass spending on TV ads for the first time in 2017, with many US marketers transferring funds from their broadcast budgets to support digital video ad spending. Within these budgets, a growing portion is being allocated to in-app advertising, as opposed to traditional digital marketing channels such as Facebook and YouTube. Online gaming, in particular, presents an unprecedented opportunity for brands to make a great, lasting impression by becoming a welcome part of the user experience in one of the world's most popular pass-time activities. Along with deeper brand affinity, in-game ads maximize campaign impact by determining the user's optimal mindset for ad engagement through behavioral analysis, preference and interest targeting, and more.
Branded content is humanizing video ads
The age of the digital video ad as a hard sales conversion tool is winding down. Instead of patently pitching their product or service, advertisers are moving towards selling stories or visions of something consumers can relate to, thereby creating an emotional connection and affinity with the brand. The product itself is secondary, often making an appearance only at the very end of a short video with just a logo. (A great example is Evian's Baby & Me commercial.) This type of branded content, according to Forbes, outperforms display ads and is twice as memorable, while being perceived by users as more consumer-centric.
Overcoming the ad blocker hurdle
If it has any chance at all of succeeding, an ad needs to be watched. Advertisers are aware that HOW an ad is presented is just as critical as the content. To this end, they are realizing the importance of identifying if and when a user would be in his/her optimal mindset to view an ad, then presenting it at the right moment. When a user is given the choice to opt-in to ad and clicks 'Yes", the action is user-generated, effectively countering the ad blocker issue. If the ad then delivers great, targeted content that creates a positive experience, it has the potential of turning your audiences into real brand advocates.                 
More focus on mobile viewability
"Viewability" – still quite a buzz word, and rightfully so – as advertisers are concerned that their ads are never actually seen. Increasingly, marketers are insisting they should pay only for ads that actually appear on users' screens in a viewable manner, and are aligned with some sort of viewability standard. IAB's recommendation for a viewability threshold is that "70 percent of a campaign's measured impressions should meet the minimum standard viewability rate of 50 percent of the ad being in view for at least one second". With 75 percent of people aged 18-20 watching video on their smartphones, ad campaigns are being designed specifically for mobile and only afterwards adapted for desktop, instead of the other way around. With the rise of vertical video, advertisers are finally getting rid of those irksome tall and skinny ads with black spaces on either side by producing videos in portrait format. Snapchat's use of the entire vertical screen for its video ads has led to 9x more completed views, as compared to content presented in traditional landscape mode. 'Floating' or 'sticky' videos for targeted ads continue to be popular as a means of improving viewability rates.
There are several other trends in digital video advertising that we can look forward to in 2017, such as more live-streaming and soundless video. The main takeaway for this year, though, is the bigger budgets brands are earmarking towards well-targeted, in-app ads that engage the user with highly watchable content.