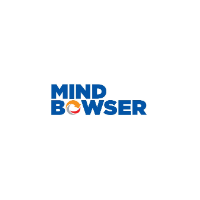 App Marketing
Contrary to popular belief, the core of the success for the app lies in Marketing rather than the design or development of the app. A very simple (but well made) app that is cheap to make, but well marketed, Could provide a better return on investment than a more extensive (and expensive) app that has just been added to the market.
App marketing requires a multi-faceted approach that is coordinated and coherent. You have to create a great app and consistently promote it through as many channels as possible for a shot at success in the app store ecosystem.
App marketing is an activity that starts even before the real marketing for the app could start. Right at the planning stage, one needs to get in the shoes of a marketer. In this article, we are going to cover the various opportunities for marketing that app developers can use and increase their ROI.
The Pre-Development Stage
The pre-development stage is the base from where you start your journey. It is said that well begun is half–done.
The first step we need is an idea that inspires us. If you yourself don't have a strong belief of the idea, how would you spread the enthusiasm to others? So focus on creating a wow app. Everything else will fall into place.The war of apps is fought on user experience. Make sure that you are well prepared. Develop a small but solid app and launch it. Gather feedback.Once you know what the audience liked and yearn for, plan for phase 2 accordingly. When you focus on brilliant design, your product becomes your marketing.
Online Marketing Techniques
Online marketing can help you reach to audience worldwide. With upto 100% of your target audience is spending most of the time surfing the internet, an online presence and availability is a must have.
1] WEBSITE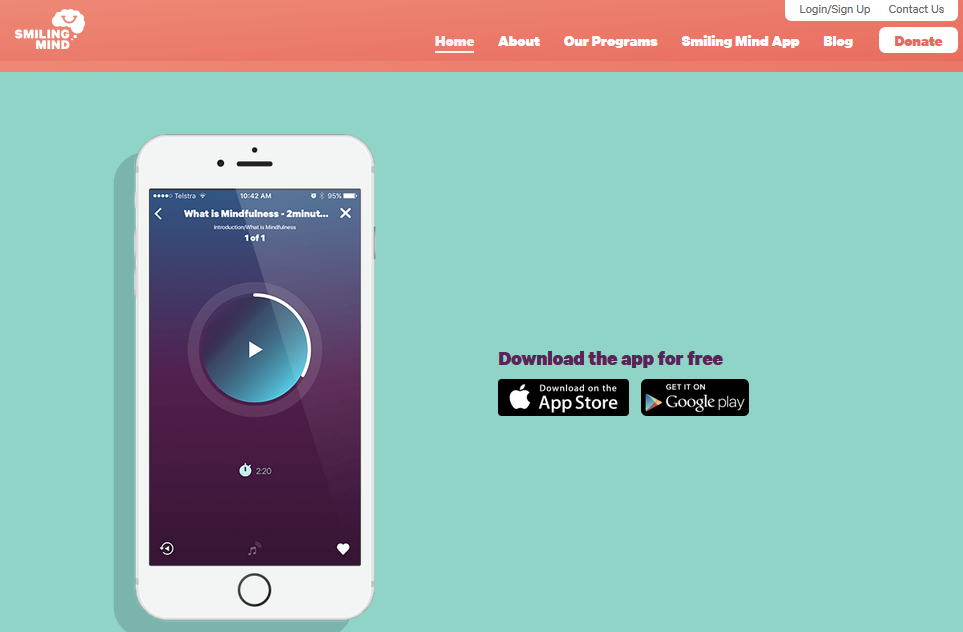 Smiling Mind app has a simple website that conveys its offerings clearly to the target audience.
The main reason to have a website is to provide an easy way For the users to find you, learn about you and research about you. Even today, people search more on the web than on the phone.
There is ample chance that people will hear your app name and then Google it. Here, they need to land on a page that makes them feel comfortable and create confidence to download and try the app.
Remember, you don't need a giant website for your business, just a Simple site that tells about you, your plans and how app works.
2] VIRAL VIDEOS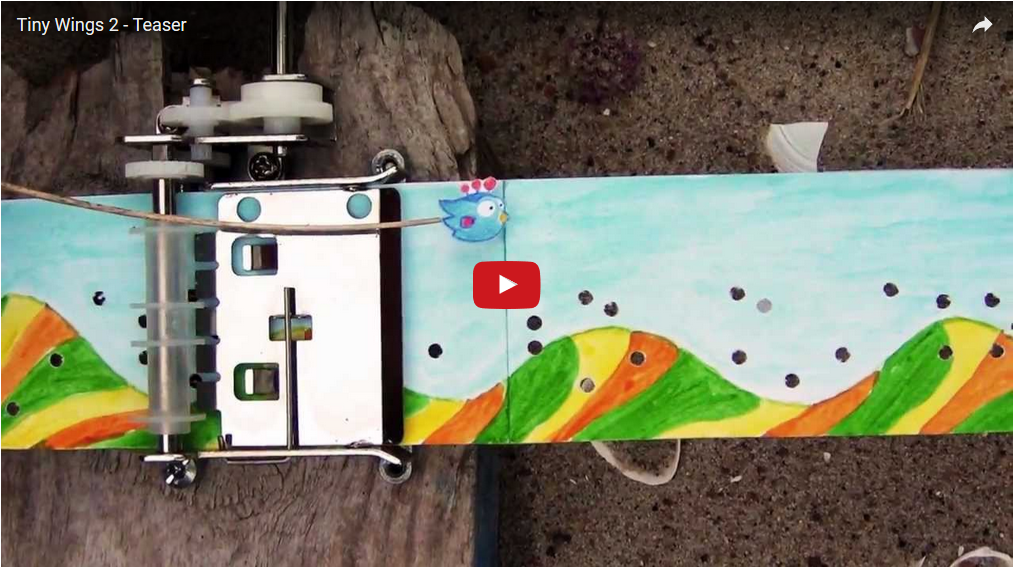 A promo video of Tiny Wings 2 ~ 400k views is a great example of how charming a hand-made low budget promo can be.
A successful viral video can help brands engage with consumers on a much larger scale than a TV ad, and is much cheaper to produce. If you produce really compelling video, it can go viral in no time.
Viral videos are a great way of getting away from the interruption of pushing messages at people and instead using entertainment and an emotional connection to encourage consumers to pull your message to them.
3] BLOGGING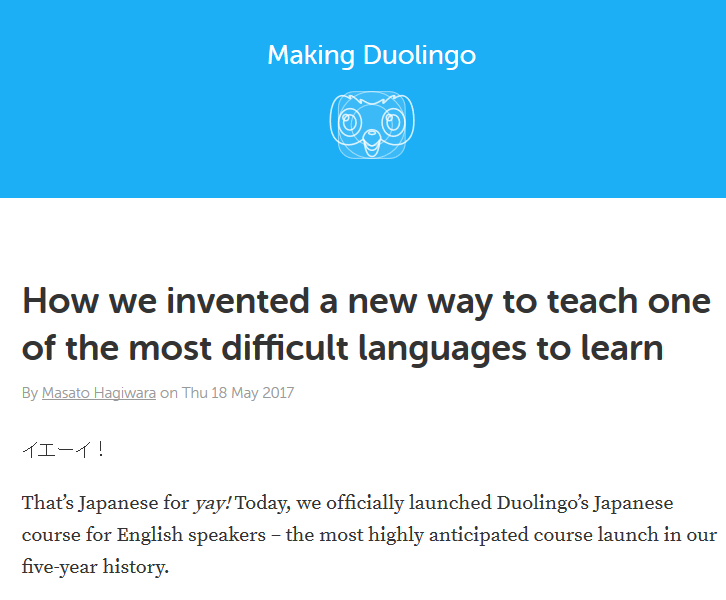 Duolingo has a blog where contributors from across the globe talk on exciting topics.
Blogging about your app is an efficient and effective way to enhance your profile. The blog should usually describe the overall experience behind creating the app and the enhancements you wish to do. It's a way to communicate your ideas to your customers and engage them in your business. The followers on your blog are the ready market to reach out. SEO can be potentially increased by having SEO expert on board and sharing the blog on various social media sites.
App Is Built, Now What? How Do I Become Rich?
When it comes to monetizing your apps, either your consumer pays or the advertiser. A consumer can increase your revenue by including paid downloads, in app purchases, merchandizing or subscriptions. Banners, cross promotion and offer walls are involved when an advertiser pays. Either way, it is always going to be a fine line that requires some experimentation.
If it's your first app, charges must be based largely on how users engage with the app. For example, if people use your app just a few times, an ad-supported model probably doesn't make sense. In that case, use an adaptive monetization strategy per user, depending on user "maturity"(by using analytical tools).Thinking critically about logical places and transition times for advertising will not cause the user to ignore the ad. But, whenever advertising make sure you are not compromising on user experience.
Opting for ingenious strategy instead of a monotonous one will attract more users and also convert freemium users to premium leading to a substantial increase in the revenue.
Create A Database Now
Start-ups need to create a database of the target audience. Thus, they can reach out to them on launch or for a marketing campaign. Collect emails from your website by requesting site visitors to drop in their email id or asking them to subscribe for updates. A test invite for beta testers can also help to collect ids.  Social media sites fan page can be other ways to reach out to your target users.
Watch Your Ratings And Reviews

You can learn a lot from your reviews and improve upon the areas where you lag
While it's important to pay attention to user ratings, don't let a minor percentage of people who complain about your app influence it. If you change things based solely on that number you may actually lose your satisfied majority of customers.
App Analytics
After you launch the app in the market, it is should be your utmost priority to check the customer engagement with the app. By analyzing the app you can measure the value of acquired users and hence improve the engagement, retention, and monetization.
An app is most likely to be a monetary success if it passes the 4-5-4 test  which follows that if a user can realistically be expected to use it at least 4 times a day, for at least 5 minutes per use, and will keep the app for at least 4 months.
Turning Consumers To Brand Ambassadors
Here's how you can do it –
Reward Influencers – A small number of fans are responsible for a very large percentage of your traffic. These are your influencers, and should be recognized and rewarded for the every time they talk about your brand on any of the social networking sites
Turn Usage Into A Game – People love to compete and they love to win. That competitive, gaming instinct can drive consumers to share your content and bring lots of new folks back to you.
Provide Incentives – Every customer wants to feel special, and one way to make them feel special is to give them something exclusive. Bonus levels and reward points will act beneficial in this strategy
Let Them Co-create Value – Giving fans the ability to choose which version of a product should be offered, or to vote for the discounts or special offers they want to receive, helps ensure they'll share it
KEY TAKEAWAYS 
Get the right idea and the team
Be prepared for launch with website, video, screenshots, and  blogs
Think out of the box strategies to monetize your app
Use analytic tools for measuring performance and customer engagement
Make sure your app passes the 4-5-4 Test
Create email lists and watch your ratings for future projects
Don't forget that customers are your first priority and hence make them your ambassadors
About MindBowser
MindBowser Info Solutions is a one stop shop for all your IT needs, providing a wide array of software services – offshore, onshore as well as a blend of the two. Their commitment to quality and best development practices allows them to deliver certainty in results with a greater ROI, which is both tangible and measurable. They create value by successfully integrating technology with business and people.