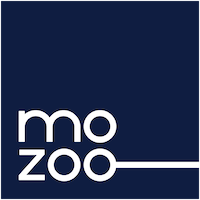 Introducing Max Pepe from Mozoo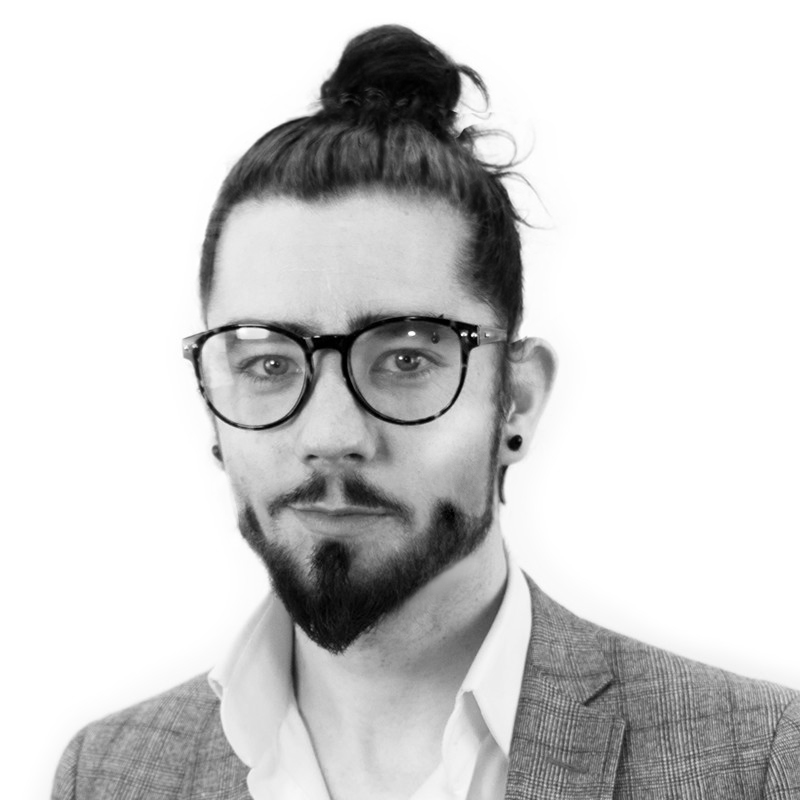 Max is Marketing and Innovation Director for Mozoo. He spent the first 8 years of his career in the music industry, touring and recording with two successful rock bands in UK and US, and recorded albums with highly acclaimed multi platinum selling producers. In 2010 Max started his affiliate marketing career as a humble affiliate manager. He launched Clickwork7 Global Performance Marketing in 2012. In just three years he grew a team from 2 people to 30, and drove 800% growth over three years. This led to Max being recognized as one of 6 digital industry leaders by one of the UK's largest and most successful digital marketing publications. Max has now joined Mozoo to lead marketing and innovation efforts globally, and help drive their global expansion in UK, Europe, US and Asia. He is a regular speaker at global events and has given talks at events such as TEDx Talk London, Ad:Tech, Affiliate Summit, Performance Marketing Insights and New Media Europe, and more.
Explain us more about your main services Mozoo
Mozoo are the first premium rich media and video ad-exchange on mobile in the world.
We work with over 1000 of the world's biggest brands, media agencies and publishers – including such as BMW, Netflix, Adidas, Toyota, Nike, WPP, Havas, Vice, GQ, Forbes, Men's Health, Women's Health and WIRED – to engage and acquire loyal customers on mobile, and monetise mobile traffic.
At the beginning of 2017, we announced the merger of our two previous brands, Surikate and Numbate, and now operate under one powerhouse brand; Mozoo. This signifies the unity of our programmatic, performance, branding and creative solutions, which are now open to all clients.
Sitting on the cutting edge of mobile advertising, technology and media; we are now the only company on the planet to provide programmatic access to the most innovative mobile ad-formats, delivered through premium audiences at scale.
What does this mean? Mozoo fuse world class creative and super smart technology to engage mobile customers. We are renowned for our innovative mobile ad-formats, including the groundbreaking Out-Roll™, which delivers the highest viewability and completion rates on the market, Interactive 360 Video, which turns a user's screen into an immersive VR experience. Native Reveal, which understands when a user has finished reading an article before showing the creative, Playable Ads, Live Streams, Rewarded Video, Transparent Overlays and many more. All formats are seamlessly integrated into the sites and apps within which they are served; and ensure user experience is never jeopardized.
What are the key challenges that you are facing to provide quality in user acquisition?
Mobile Fraud is still a very big challenge being faced by the industry – It's worth reading this (http://themobileye.com/mobile-fraud-open-warfare/) article by Mozoo Head of Product & Innovation, Nicolas Saraiva. We are making great steps to combat the issue, and for now the most important actions are A. Education (to ensure all parties are aware of what happens, why it occurs, how to detect it, and most importantly, how to prevent it.) B. Partnerships with technology solutions and fraud experts, who can help you monitor traffic in real time, and use vast quantities of 1st & 3rd party data to stop fraud before it happens.
To really focus on quality user acquisition instead of just volume, the most important thing is to measure beyond the acquisition itself. Most people will monitor the effectiveness of certain channels, and some move through to post activity and ROI. However, more emphasis needs to be placed on intricate targeting, programmatic creative and LTV (life-time value). Effective user acquisition involves the measurement (and subsequent action) of multiple touch points and data signals, cross device. The key is to understand your audience, but speak to an individual – at the right time with the right message. Sounds simple, but of course, it's not! There are still massive challenges around the collection and analysis of this data.
In what ways have you seen mobile marketing evolve over the past year? Did anything surprise you?
The biggest evolution starts from the user side of the equation. Mobile consumers are becoming more and more frustrated by mobile marketing, with 72% saying they consider mobile adverts too intense and aggressive. This is driving them to install ad-blockers in their droves, which of course has the potential to cannibalize the entire mobile content eco-system. The solution to this comes in the form of user first creatives that respect the consumer journey, are empathetic to potential intrusion and consider the user experience as an integral part of an effective marketing campaign.
We can no longer litter mobile apps with aggressive take-over interstitials willy nilly, plaster ugly full screen ads all over mobile sites before a user can consumer content, or spam our potential customers' screens with banner poos that drive nothing more than accidental clicks. A far more creative approach is needed, one that considers the user, and blends innovation with effectiveness. Thankfully, quality formats have evolved over the last year that start to tackle this, and Mozoo are proud to be leading the way with user first creatives that are pushing the boundaries of innovation.
What tips do you have for companies looking to experiment with mobile marketing for the first time?
Whether your goal is brand awareness or performance based direct response (such as user acquisition with defined CPA targets), the sophisticated eco-system of technology within mobile marketing allows for highly advanced tracking, pin-point audience targeting (including location), and granular analytics. Marketers have more control on mobile than on any other channel. Furthermore, continual advancements in Real-Time- Bidding and programmatic optimization ensure that advertisers continue to see increasing return on investment – on both time and money.
Execution of a smart mobile marketing plan of course depends very much on the individual brand, the product or service being sold, and specific campaign objectives – and goes far beyond technology alone. Brands now have the opportunity to engage with their audiences socially, emotionally, persuasively and educationally; and knowing when, what and how to communicate is at the heart of all successful mobile marketing. Marrying technology with innovative creative, exquisite 'mobile first' user experience and non-disruptive ad formats is imperative. As is understanding consumer traffic.
Mobile traffic can be accessed through giants such as Google and Facebook (both paid and organic), and also through a variety of ad-networks, DSPs, exchanges and private market places giving brands access to targeted inventory and an array of innovative ad-formats on mobile web and in-app. Despite its dominance and ubiquity as a channel, mobile is still a landscape full of uncertainty for many marketers – here are a few top tips.
Top Tips:
User Experience – Having a fully mobile optimized site is beyond mandatory. The savvy brand now needs to step up and consider the full user experience on mobile, working with the native functionality and visibility the device provides. Considering sales funnels, call-to- actions, consistency between site and app, and end to end conversion flow. Features such as click-to- call buttons and GPS store locators can also be tested where prudent, capturing every potential drop off point.
Personalisation – Despite its very human connotation, 'personalisation' is in fact the net benefit of correctly leveraged big-data, artificial intelligence, rich analytics, programmatic machine learning and smart ad-serving. This results in the right message being seen by the right consumer, at the right time, in the right place. If you are not yet applying these methods and technologies you are missing out on lucrative returns.
Targeting & Measuring – Mobile provides a depth of targeting that has never been available on desktop. Location being of particular interest considering the 'mobile' nature of the device. Taxi disruptors Uber, for example, target and optimise their mobile user acquisition campaigns on criteria such as city, device, OS, time and current weather conditions. Brands can also measure and model full customer sale cycles cross-device – monitoring initial search and intermediary touch points all the way through to conversion.
User Centricity – We are not marketing too technology, we are marketing through technology. Use data and insight as a clue, but never forget you are communicating to a human being. Always put the user first and consider their emotional state-of- mind depending on where they are, who they are and what content they are interacting with at the time. You may serve a very different message to a consumer in a shop comparing prices on Amazon, to one sitting at home browsing social media in front of the TV.
Social Messaging – Familiar platforms such as Instagram and Facebook are powerful tools and not to be over-looked, but 'ChatBots' such as WhatsApp, WeChat, and FB Instant Messenger offer brands the ability to engage with consumers in a smart and personal way.
Partnerships – Successful mobile marketing is built upon partnerships. Brands need to partner with mobile experts, attribution platforms, traffic sources and ad-tech companies. Mozoo are at the cutting edge of the mobile industry and happy to help with your branding, app promotion and customer acquisition strategies.
What's hot – Native and video ads on mobile are what we're excited about in 2017.
Performance-based advertising – how well do you think that the customers are meeting their goals while running major campaigns like CPL?
Performance based advertising, as it is defined, is becoming more and more important. As tracking and attribution technology evolves, everything can be measured by performance metrics. The umbrella term that is 'performance' is constantly growing, and will become more and more important over the coming years. Already, the branding and performance worlds are seeing a degree of cross over and synergy. Over the last 12 months we have seen some of the biggest companies and brands in the world switching 100% of their mobile budget to performance based campaigns.
The good news is, unlike traditional branding initiatives, the same performance tactics can be leveraged successfully by small companies and blue chip brands alike. CPI and CPL are powerful metrics to run campaigns on. However, no matter at what point in the funnel you choose to buy media (through platforms or publishers), success comes from understanding your target acquisition cost, and defining explicitly what an 'acquisition' is. When you buy traffic on CPC, CPI or CPL, you measure subsequent actions closely – sign ups, acquisitions, first spend, in-app purchases, LTV (varies dependent on your service or product) – and set a goal. CPI (app install campaigns) need to be treated in a very similar way to a CPL campaign. Once you have a 'lead' or an 'install' you need to measure what happens afterwards and look at what your eCPA (effective cost per acquisition) is. Does it align with you target CPA goal? How can you optimise traffic, publishers or targeting to reduce your eCPA? It's a science that has enabled some of the biggest brands and brightest startups to propel their businesses to new heights.
Is "Location-based Marketing" – the future of Mobile marketing?
Location based marketing is not the future of mobile marketing alone, but it certainly forms an important part of it.
Location would be considered as 'environmental data' – along with elements such as weather conditions and time of day. When combined effectively with audience data (both first party and 3rd party), environmental data provide the opportunity for us to not only programmatically optimize our media spend, but also our creatives and messages themselves.